Key Apple supply partners plan to invest $900 million in Indian manufacturing
A trio of Apple's most prominent supply chain partners reportedly plan to invest $900 million in India to leverage local production incentives and increase the production of iPhones in the country.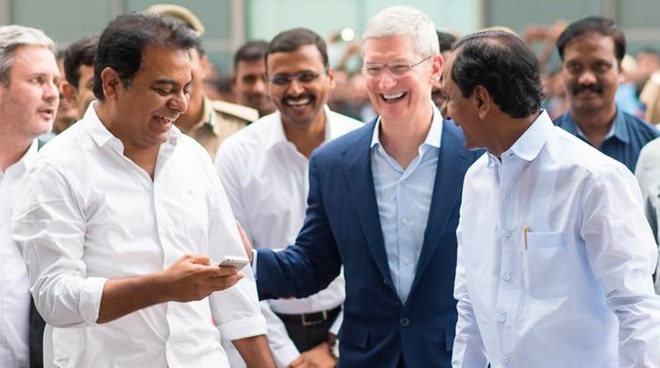 Credit: Apple
In August, Apple suppliers Foxconn, Pegatron, and Wistron were all said to have
applied
to participate in the Production-Linked Incentive Scheme. The goal of the project was to foster increased smartphone production within the country's borders.
On Monday,
Reuters
reported
that Foxconn has applied to invest about 40 billion rupees, or about $542 million, in the scheme. Wistron and Pegatron have committed to invest about 13 billion rupees ($176 million) and 12 billion rupees ($162 million), respectively.
The PLI-Scheme offers producers cash incentives on increases in locally-made smartphones over the next five years. The goal is to turn India into an export manufacturing hub akin to China.
It isn't clear whether the Apple supplier investments will go exclusively toward boosting manufacturing of Apple's
iPhone
in India. Sources told
Reuters
that the "vast majority" of the money would be allotted for that purpose.
Although all three Apple supply partners produce devices other than iPhones across the globe, Wistron's India-based production facilities only make Apple handsets.
Currently, Wistron plants produce about 200,000 iPhone SE devices in India per month, and there are plans to boost that number to 400,000 a month by the end of 2020. Wistron is also reportedly planning to assemble "iPhone 12" devices in India and
deliver them
by mid-2021.
Apple has historically
struggled
to establish a supply chain in India. But amid trade tensions between the U.S. and China, the company is making moves to lessen its reliance on the latter country.
While Indian government officials say that the country itself hasn't
introduced proposals
to establish India as an export hub, Apple has been steadily increasing its footprint in the area.
In addition to a manufacturing infrastructure, Apple has also boosted its retail presence in India. On Sept. 23, Apple
launched
its online storefront in the country, and there are plans to open the first
brick-and-mortar Apple Store
in 2021.