Google Stadia can be used on the iPhone now, with the Stadium browser
A member of the Google Stadia subreddit has created an iOS web browser that uses clever workarounds to allow users to play Stadia games on an
iPhone
.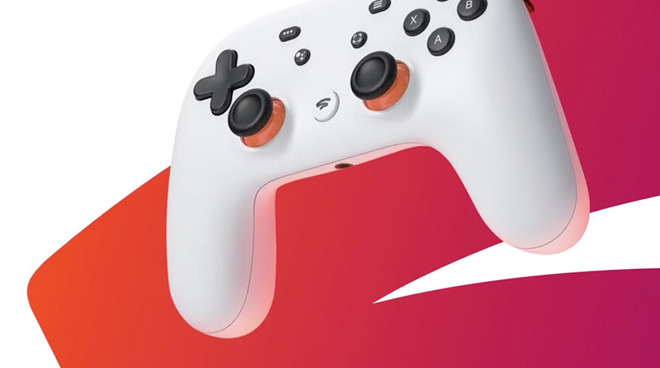 Credit: Google
Current
App Store
restrictions don't allow cloud-based streaming platforms, such as Google Stadia or Xbox Game Pass. Although Apple
loosened
gaming app rules earlier in September, there's still a prohibition on apps that stream from the cloud.
But Redditors on the Stadia subreddit have been engineering various workarounds. On Monday, Redditor Zachary Knox
released
a solution that is already on the App Store.
The solution is an iOS web browser dubbed "
Stadium
" that's equipped with a user agent switcher and game controller logic. Users download the app, set their user agent to a Mac device, and log into their Googla Stadia accounts. From there, they can play Stadia games on an
iOS
device with full controller support.
According to Knox, the workaround will support any MFi, Xbox One S, and DualShock 4 controllers -- but not the official Stadia controller. Although Google doesn't appear to support custom user agents, Knox recommends using the Authenticate view to log in. He adds that the browser contains no tracking code or ads.
Although it's a patchwork solution, Redditors seem to suggest that it's the easiest and cleanest way to play Stadia games on an iPhone or iPad. The Stadium browser requires an iPhone, iPad, or iPod touch running iOS 14 or later.
There's, of course, a fair chance that Apple will remove the web browser from the App Store, though noting in its description mentions Google Stadia. At least in this case, Google appears more likely to retaliate than Apple.
Apple's current guidelines have received criticism from game makers like Microsoft, which has accused the Cupertino tech giant of treating gaming apps "
differently
."
While Apple's loosened restrictions allow for "catalog" apps that let users sign up and search for games, guidelines still dictate that individual games need their own App Store listing. That's why services like
Apple Arcade
-- which follows the guidelines -- are allowed, and why Xbox Game Pass and google Stadia aren't.
Microsoft has said that the loosened restrictions still make for a "
bad experience
." The tech giant still says it's
committed
to finding a way to bring Xbox Game Pass to iPhone.
There do appear to be ways around Apple's game app guidelines. Amazon, for example, announced that its upcoming
Luna cloud gaming service
would be arriving on Mac, iPhone, and iPad. The service is browser-based and uses web apps for streaming.