Twitter voice tweets rolls out to more iOS users, transcriptions in development
Twitter on Tuesday announced an expansion to its new voice tweets feature on iOS, which allows users to send a short audio clip with each post.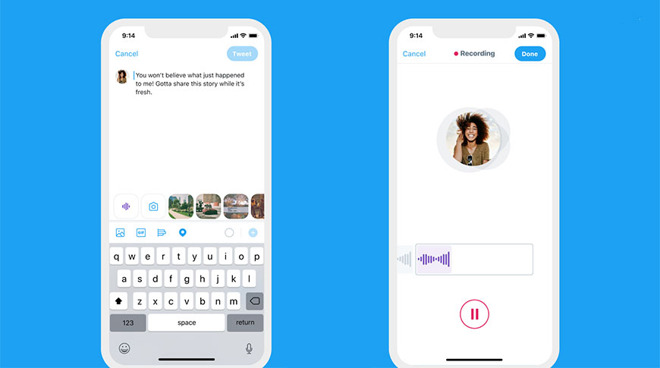 Launched in June, voice tweets enable native audio recording and playback within the Twitter interface. Clips are published in line with tweet text and can be played back much like video content.
While initial availability was limited -- and response to the new feature muted -- Twitter is rolling out the capability to more users this week.
"We're rolling out voice Tweets to more of you on iOS so we can keep learning about how people use audio," Twitter said in a
tweet
to its support account. "Since introducing the feature in June, we've taken your feedback seriously and are working to have transcription available to make voice Tweets more accessible."
Transcription functionality is not yet available, though the company has
dedicated
two teams to promoting accessibility. The Accessibility Center of Excellence will work to forward accessibility within Twitter, while the Experience Accessibility Team focuses on product development.
According to a blog post published earlier this month, Twitter hopes to debut automated captions for audio and video by early 2021.