Google's new devices, Solo Loop exchanges, Apple TV competition on the AppleInsider podcas...
You can return Solo Loop bands in Apple Stores, there are new iOS 14.2 features, Keychron K2 version 2 is out, Google announces new Pixel phones, and
Apple TV+
recommendations, on the AppleInsider Podcast.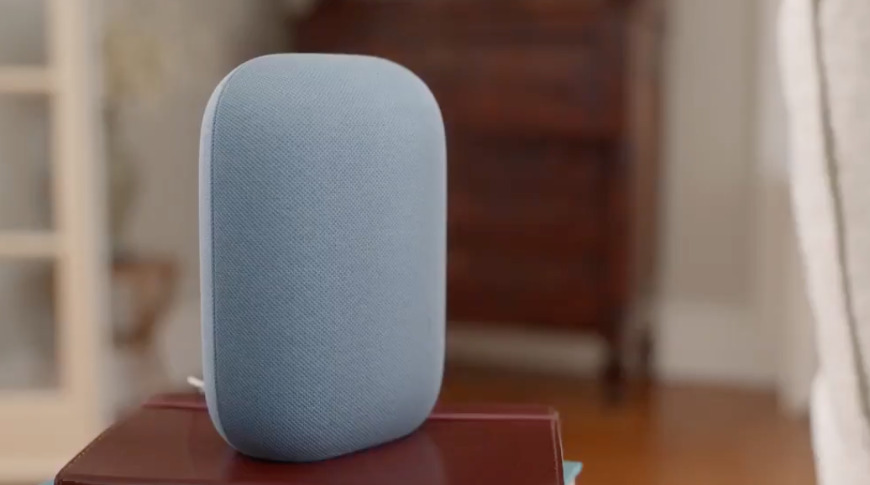 Google Nest Audio
With the
Apple Watch Series 6
now available, it's time to dig in more on what it's like in real-world use. Plus, Stephen successfully returned the Braided Solo Loop that came with his Watch despite all the previous confusion over how you did or didn't have to also return the Apple Watch too.
We also discuss using
Siri
Shortcuts to automatically change your Apple Watch face throughout the day. And we cover what's new in
iOS 14.2
including changes to Control Center and brand new emojis.
Looking ahead, rumors are now pointing toward a mini LED-backlight
iPad Pro
and
MacBook
coming in 2021.
More immediately, Google has this week announced several devices including their new flagship phone the Pixel 5. We walk through the differences between the new phones and the recently launched Pixel 4A, and cover the new Chromecast and Nest Audio devices.
The new Chromecast device is priced at just $50 and is tightly integrated with Netflix. Google's new Google TV service will replace Google Play and will be the hub for all content on the new streaming device.
Since the current model
Apple TV
hardware is fairly dated, we discuss the streaming stick competition and what Apple should do to stay competitive in the near future.
Wes reviewed the second version of Keychron's popular K2 keyboard, and we end with some recommendations of
Apple TV+
original content.
We'd love to hear your feedback. Tweet at
Stephen Robles
and
Wesley Hilliard
, or
email us here
. Find us in your favorite podcast player by searching for "AppleInsider" and support the show by leaving a 5-Star rating and comment in
Apple Podcasts here
.
Don't forget to subscribe and listen to our HomeKit Insider podcast covering the latest news, products, apps and everything else HomeKit related! Subscribe in
Apple podcasts
,
Pocket Casts
, or just search for
HomeKit Insider
wherever you get your podcasts.
Sponsored by:
ExpressVPN
- AppleInsider listeners can get three extra months when you sign up for a year of service! Get the most secure and fastest VPN service today by visiting:
expressvpn.com/appleinsider
Fundrise
- Have your first NINETY days of advisory fees waived when you visit:
fundrise.com/appleinsider
Links from the show
Those interested in sponsoring the show can reach out to us at:
[email protected]