No iPhone 12, but new iPads, Apple Watches, and antitrust battles - September 2020 in revi...
September 2020 was the first September in eight years where Apple didn't launch a new
iPhone
. However, in the midst of App Store and antitrust battles, it did fine with iOS 14, a new iPad Air, and Apple Watch Series 6, plus a new fitness program, and the Apple One services bundle.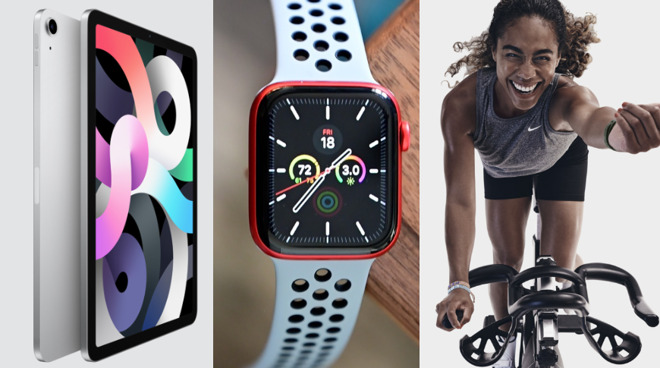 New Apple launches, L-R: iPad Air, Apple Watch Series 6, Apple Fitness+
August 2020
had been comparatively normal for Apple, at least in this
coronavirus
year. But then it was September, and nothing was usual as even the annual iPhone launch simply didn't happen.
You have to go back to 2011 to find the previous time that Apple didn't bring out a new iPhone in the month of September. Even then, it was close -- the
iPhone 4s
was announced on October 4, 2011.
So bumping the iPhone to October did have a precedent, but of course the
coronavirus
does not. And if Apple wasn't able to bring out the "
iPhone 12
" on schedule, still it did a remarkable job releasing anything this month at all.
September 2020's "
Time Flies
" event was another virtual one instead of the old in-person, on-stage, live presentations. Apple does these videos
so extremely well
that you can forget how hard they are to make, and you can forget how devices have to be ready to show in time for filming.
In its second longform video launch of the year, Apple again whisked us around
Apple Park
-- with
Craig Federighi
having to duck out of our way -- and released four major hardware releases. Plus there was a bundle of services, and a new fitness addition, too.
Apple Watch Series 6
This was arguably the major announcement, the tentpole for the whole launch -- or at least, it was according to Apple. The new
Apple Watch Series 6
got a lot of attention, a lot of noise, and it is without question the very best
Apple Watch
ever made.
It's also, without any question at all, the
best smart watch
that there is. And yet for all it added, for all the new health features and improvements, it wasn't a giant leap forward.
Whereas the
Apple Watch SE
is likely to have more of an impact. Depending on how you look at it, the Apple Watch SE is an Apple Watch Series 6 with some lower-cost case options, and fewer key health features.
Or if you're Apple, it's the big step up from the
Apple Watch Series 3
. All of the comparisons Apple made were to that model, then the oldest Apple Watch still being sold.
Apple Watch SE and Family Setup
Apple also came as close as it ever does, or perhaps ever will, to using the word "cheap." The Apple Watch SE is aimed at everyone who hasn't yet got an Apple Watch, and for them the key feature is its lower cost.
That would always be a factor, but Apple added some extra leverage to the appeal of that lower cost by introducing
Family Setup
. Now for less than the price of an iPhone -- and considerably less than the price of an Apple Watch Series 6 and an iPhone together -- your children or elderly relatives could stay connected.
So Apple wants to spread the appeal wider, it wants to grow the market for Apple Watches. That's hardly a new thing, but September's event also seemed to press down hard on this with the new iPad releases.
Not one iPad, but a new iPad and iPad Air
It was expected that a new iPad would be announced, chiefly because it was clear from regulatory filings
late in August
that some were coming. However, Apple managed to make a big deal out of its updates to the regular
10.2-inch iPad
-- and then an even bigger deal about the new
iPad Air 4
.
That's quite a feat that Apple managed. Here's a brilliant new product, but then here's one that's even better. The new iPad Air 4 is indeed better than the new 2020 iPad, which shouldn't be a surprise given their $270 price difference.
What perhaps was a surprise was how you can now make a
really strong case
that the iPad Air 4 is a better buy than the
11-inch iPad Pro
. That costs $200 more and it does offer benefits, but so few that Apple might as well have put a sign up saying a refreshed 11-inch iPad Pro is coming soon. Although by the end of the year, we still wouldn't have seen one.
Apple One bundles and Fitness
So Apple's plan for its September event was perhaps less "Time Flies," and more "Make Things Affordable." That made great sense given the current world situation at the time, except it couldn't be why Apple was doing it -- or why it began doing it a surprisingly long time ago.
The Apple Watch SE follows the
iPhone SE
, and the
MacBook Air
, in keeping to Apple's repeated emphasis on quality, but adding a new cost-conscious element. And Apple also brought that same approach to its services with the announcement of
Apple One
.
This is the reasonably long-rumored bundle of Apple services under one fee. It means you get ones you want, like
Apple Music
, together with ones you're not that fussed about, like
Apple Arcade
, and in theory you pay less.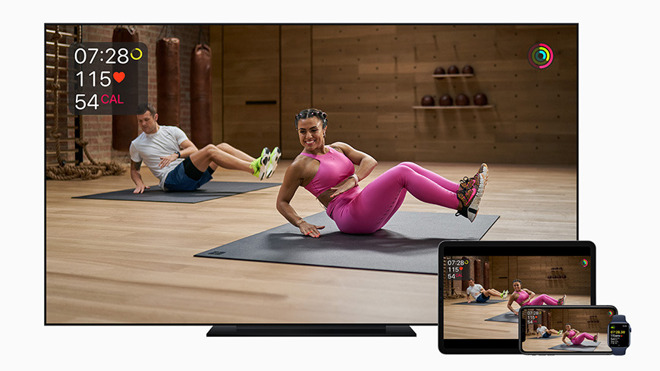 Apple is determined to keep us fit
In practice, the varieties of bundles that were to be available once this launched, were pretty specific and limited. You may save, but you may not, and it all comes down to precisely the collection of Apple services that you have now -- or that you want.
Perhaps tipping the scale, though, is how Apple's list of services has now grown by one.
Apple Fitness+
was announced this September and it is either $9.99 per month -- or is included "for free" in the most expensive Apple One Premier bundle.
Apple One still sounds like a starship, but in the right circumstances, it is a good deal. If you don't happen to use a mix of Apple services that would get you a saving, then that's a shame, but you don't lose out.
You might well have expected there to be some complaints from people who'd like more options for Apple One. But what you surely couldn't have foreseen was that it would be Apple One that anybody would get upset about. Apple just can't do anything good without someone saying it's bad.
Antitrust and App Store woes
Spotify immediately leapt
on the new Apple One bundle as somehow being Apple stifling the market. Apple replied by saying "Eh?"
Okay, Spotify actually said that Apple One "threatens our collective freedoms to listen, learn, create, and connect." And Apple actually responded that "customers can discover and enjoy alternatives to every one of Apple's services."
"We're introducing Apple One because it is a great value for customers and a simple way to access the full range of Apple's subscription services," continued Apple. "We'll be recommending the Apple One plan that saves you the most money based on the subscriptions you already have."
In case that didn't persuade Spotify, Apple also threw in the fact that "you can cancel anytime."
Apple would've obviously have liked September to be the month where its "Time Flies" event dominated, and where its lack of an iPhone launch wasn't a problem. Instead, right alongside its launches, Apple got more and more of companies like Spotify basically dissing it.
"Fortnite" lasts for months
None more so that Epic Games, the maker of
Fortnite
, whose dispute with Apple goes back to August. In September, though, Epic Games first
warned its users
that Apple was going to shut off the use of
Sign In With Apple
-- and then told them that Apple had
backed down
.
Apple told the US District Court for the Northern District of California that Epic Games was really just using all of this as a "
marketing campaign
" to boost flagging interest in
Fortnite
.
In a hearing, Judge Yvonne Gonzalez Rogers repeatedly said that the whole case was of Epic's own doing. However, she also said that there were antitrust issues to consider.
The
judge proposed
that the case should go forward, and be decided in a jury trial. Apple had wanted that, but reportedly then agreed with Epic Games to have the case be
decided without a jury
, in order to speed proceedings.
But, speed is relative. The trial looked then as if it would start in July 2021, but fortunately it's been brought forward all the way to May 2021. And then you know that the appeals and so forth may take years.
Nobody likes Apple
After months of people complaining about the
App Store
, and Apple attempting to defend it, the company did roll up its sleeves and amend its rules. Not by a giant amount, but one of the changes did mean that streaming game services
could now be allowed
.
Yeah, said Microsoft, but it's still a "
bad experience
" launching gaming apps on the App Store. Facebook-owned Instagram
waved its fist too
.
Coinbase said Apple was stifling
innovation in cryptocurrency
, too. So there.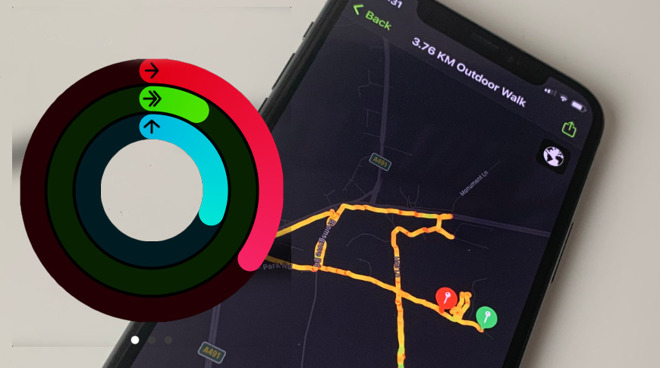 Some users reported losing GPS tracking data in watchOS 7
It wasn't just big companies who had complaints, though, as some Apple Watch users were
seeing problems too
.
Apple's other launches in September
The problems with Apple Watch failing to record GPS data when you'd just been on a nine-mile hike, were down to issues with watchOS 7. However, overall the reception for both that and iOS 14 were
mostly very positive
.
Apple did make developers choke on their lunches, though, when it decided to announce the imminent availability of iOS 14 during the "Time Flies" event. Developers suddenly had 24 hours to make their final updates to ensure compatibility, and few made it.
Predictably, but
still disappointingly
, developers did get criticisms from users for not being ready for iOS 14.
Whereas Apple got a lot of praise for how iOS 14 now let users choose to replace key Apple apps with third-party ones that, presumably, were ready. While there are still limitations and security conditions, Apple did make it possible to
switch away
from Mail, and Safari.
That's a bigger internal iOS change than it might appear, though, and it wasn't done without some
bumps along the road
.
September wasn't all about Apple
You could say the same thing about TikTok in September, which initially seemed to have been given a choice by President Trump. Either sell to a US company by September 20, or be banned.
In August, it had been less than the clear choice it seemed, but in September it became simultaneously clearer and more acrimonious. It still didn't turn out to be accurate and the deadline did keep getting pushed back, but at this point it was serious. TikTok actually
secured a deal
with a US consortium of Walmart and Oracle, but President Trump
said no anyway
.
Then he said yes. But a
judge also stopped
his executive order banning WeChat on similar grounds, and on the same date.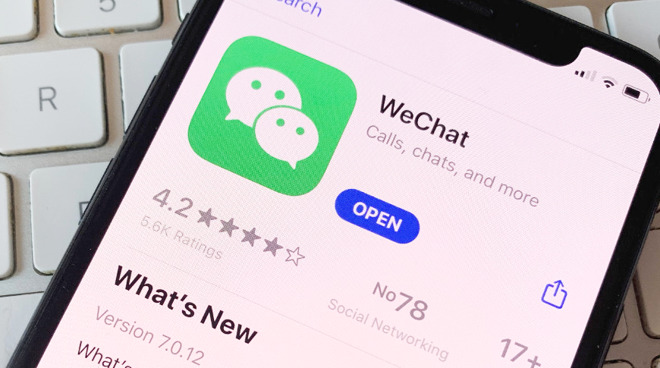 WeChat on iOS, for now.
September also saw another deal which doesn't involve Apple directly, but which the company will have been watching carefully. As we all wait for Apple Silicon to launch with Apple's own design of ARM processor, the ARM company was sold this month.
Nvidia announced that it was buying the company for $40 billion. It plans to build an Artificial Intelligence supercomputer.
Looking ahead
AppleInsider
's reviews of the month tend to ignore rumors that circulated at the time. Often by the end of the month, such rumors have been confirmed or when there's an Apple event, either proved or disproved.
However, September did see a lot of predictions about the future and if most of them will be settled whenever Apple releases the "iPhone 12" range, one will not be. It's the question of what will happen to
Tim Cook
.
In September, we learned that Apple is increasingly looking at its
succession plan
for whenever Cook steps down.
Just as happened when
Steve Jobs
handed over
to Cook
, we can only really know that Apple does have a plan, we can't know what it is. But speculation is that Cook's obvious replacement is
Jeff Williams
, Apple's Chief Operating Officer.
It won't happen in
October 2020
, though. Whereas the iPhone 12 launch will -- and we can get on with looking for more rumors about the "
iPhone 13
."
Keep up with AppleInsider by downloading the AppleInsider app for iOS, and follow us on YouTube, Twitter @appleinsider and Facebook for live, late-breaking coverage. You can also check out our official Instagram account for exclusive photos.