Ride-hailing app Ola banned in London over passenger safety concerns
App-based cab company Ola has been banned in London, after regulator Transport for London accused it of risking passenger safety by using unlicensed drivers.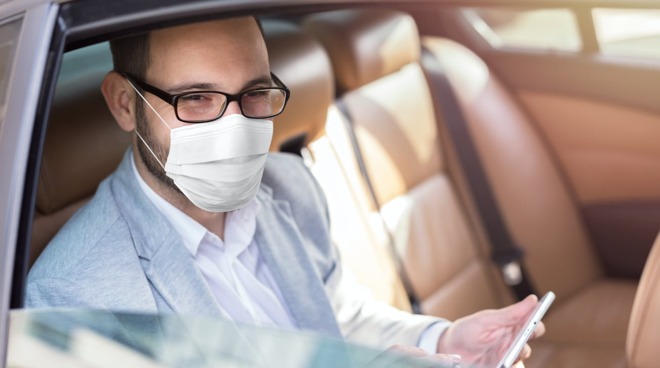 Ola is a SoftBank-backed ride-hailing service that operates in a number of areas in the United Kingdom, as well as other countries, and opened up for business in London in February. However the transportation authority TfL has declined to provide it with an operator's license, under claims it is unfit to operate in the UK capital.
In its decision, TfL explained Ola had reported many problems, including over 1,000 trips performed by unlicensed drivers, the
BBC
reports
. Furthermore, Ola didn't report its failings as soon as it knew about them, but did so at a later time.
"Through our investigations we discovered that flaws in Ola's operating model have led to the use of unlicensed drivers and vehicles in more than 1,000 passenger trips, which may have put passenger safety at risk," said TfL director of licensing, regulation, and charging Helen Chapman.
Marc Rozendal, the UK managing director for Ola, claims the company has been "working with TfL during the review period, and have sought to provide assurances and address the issues raised in an open and transparent manner." Ola intends to operate as normal for the forseeable future, as it attempts to appeal the decision.
An appeal can be lodged within 21 days, with operators able to continue functioning during the appeals process.
The situation is similar to Uber's, which saw TfL denying the app a license to operate in London
in 2019
, following years of legal issues between the regulator and company. In September, the Westminster Magistrates' Court
upheld Uber's appeal
, enabling it to operate in London once again.
Apple has previously worked with Ola, with a 2016 partnership between the two companies seeing
Apple Music
being made
available for listening
during rides, via the Ola Play entertainment platform. Select cars ware equipped with tablets that control the air conditioning and infotainment systems, with passengers also able to sync their smartphone to the system via the Ola Play app.