Apple now using retail stores as distribution centers in North America
Apple recently began to use its vast chain of brick-and-mortar Apple Store locations as nodes in a product distribution network, enabling faster receipt of items than those shipped from China.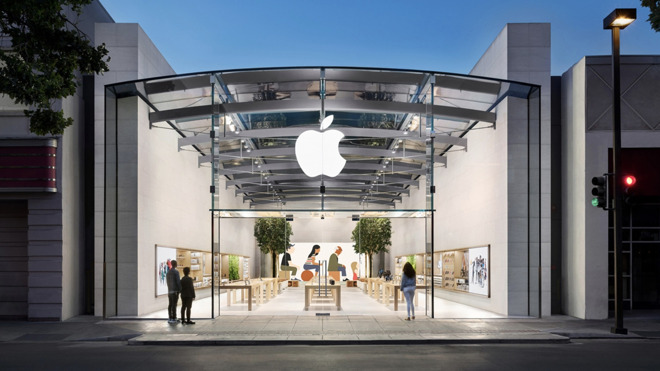 The strategy is a marked shift from Apple's its standard operating procedures, which until now has seen the tech giant fulfill online orders from regional distribution centers or directly from manufacturers in China.
Citing sources familiar with the company's new shipping process,
Bloomberg
reports products like iPhone, iPad and Mac
will ship to
buyers from a network of nearly 300 retail outlets across the North America. Apple told employees that direct shipments from Apple Stores will translate to faster delivery times, the report said.
Using FedEx in the U.S. and UPS in Canada, the program will ship in-stock products out to customers who live within a 100-mile radius, cutting delivery windows to as short as one day.
Apple began to pilot the new distribution process at a handful of stores that
re-opened
from
coronavirus
closures in June and July. More locations have been added in the intervening months, though not all outlets are taking part in the program, the report said.
Along with faster shipping speeds, the initiative lightens the load of an overseas supply chain. The company typically ships devices straight from the factory to a customer's doorstep, but the new method will likely save both on time and cost.
In addition, the program keeps Apple Stores operational during coronavirus lockdowns. Apple has discussed turning some stores into online support or sales call centers -- as already seen at select locations -- if and when they are required to shutter due to state or regional restrictions, the report said.