Adobe launches Illustrator for iPad, plus major updates for Creative Cloud apps
Adobe Illustrator gets its official iPad release, while Fresco comes to
iPhone
, and apps including Photoshop and Premiere Pro have been given significant updates at the Adobe MAX 2020 event.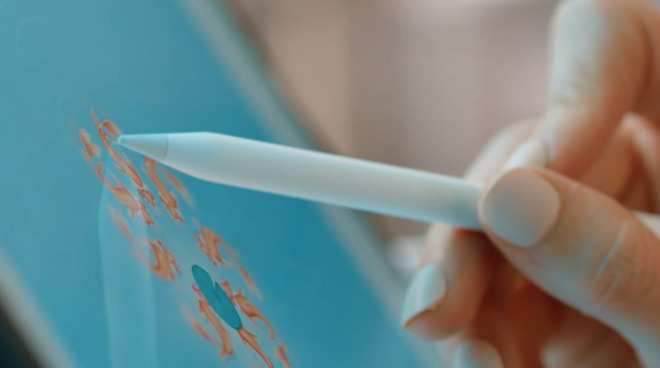 Adobe releases Illustrator for iPad
To launch its free, three-day
Adobe MAX 2020
event, due to start October 21, Adobe has officially released Illustrator for iPad. It follows
months of beta testing
, and is arriving in the range that Adobe had
originally promised
when launching Photoshop for iPad.
"When using Illustrator's desktop and iPad apps," said Adobe in a
press release
, "creators will find a smooth cross-device experience that allows them to create a wide range of graphics, from a logo to a t-shirt illustration."
As with the initial release of Photoshop on the iPad, Adobe says that the "core toolkit" of Illustrator has been brought to the device. It also includes features that are simultaneously new to the macOS version of Illustrator, such as "radial, grid, and mirror repeat."
At the same time, Adobe now bringing its
more basic
drawing and painting app, Fresco, to iPhones.
Adobe's major app Photoshop has also been updated with greater use of the company's Sensei service, an AI-based Machine Learning-like system. The new Photoshop uses this to power more Refine Edge selections and a Sky Replacement feature.
Video editing software Premiere Pro boasts performance improvements, plus what Adobe is referring to as a "preview" of another Sensei-feature. That's Speech to Text, which promises to automate transcription from videos.
There are also improvements to After Effects, the video graphics editor, plus the photo management app Lightroom. That now includes an improved color grading feature, plus greater performance.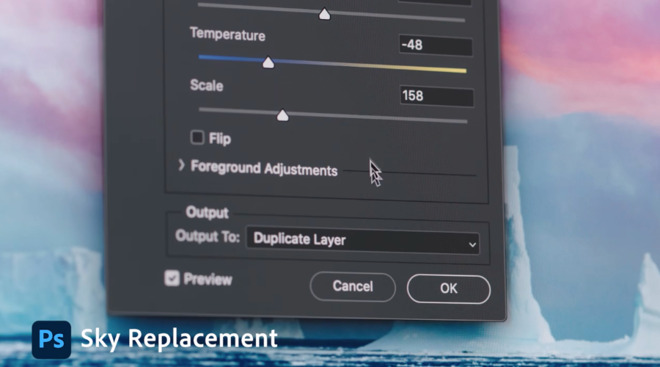 Adobe Photoshop gets performance improvements, plus a Sky Replacement feature
Alongside its existing major apps, and the new iOS versions, Adobe also opened a public beta for what it calls Aero on the desktop. This is a tool for creating Augmented Reality projects, and users have to enrol on the
beta program
.
New users
can subscribe
to Adobe Creative Cloud solely to get the new Illustrator for iPad, which costs $9.99 per month. Existing Creative Cloud users who pay for more than one app, may have it included in their current subscription.
A version of Fresco for iPhone is free to use, but there is also a premium edition that comes in a bundle with Fresco on iPad and Photoshop on iPad, together for $9.99 per month. This bundle is also included in most Creative Cloud plans.
One of the benefits of Adobe Creative Cloud being a subscription service is that users automatically get all of the new features they're eligible for. The major new updates also come less than six months since Adobe
released new versions
of its video apps, such as Premiere Pro and After Effects, with improved speed and performance.