iPhone 12 boasts latent reverse wireless charging feature, FCC filing suggests
Posted:
in iPhone
edited October 2020
A Federal Communications Commission filing hints at a latent iPhone 12 feature that could one day allow the handset to wirelessly charge other accessories.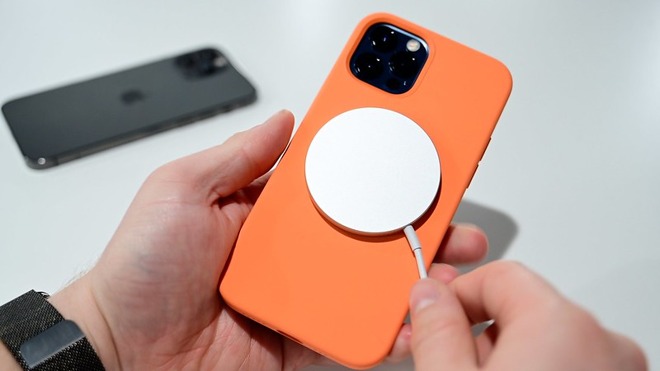 Apple's iPhone 12 series could be hiding a major feature that was rumored to debut with last year's iPhone 11 devices. Known as reverse wireless charging or "bilateral" wireless charging, the functionality enables smartphones to use their inductive charging coil to juice up smaller accessories or even other phones.
Evidence that Apple's new iPhone range might support the feature showed up in a recent regulatory filing detailing the company's 2020 handsets. Discovered by
VentureBeat's
Jeremy Horwitz, the document seemingly references the new
MagSafe
protocol that debuted alongside iPhone 12 this month.
"In addition to being able to be charged by a desktop WPT charger (puck), 2020 iPhone models also support WPT charging function at 360 kHz to charge accessories [including] an external potential apple accessory in future," the filing reads,
according
to Horwitz.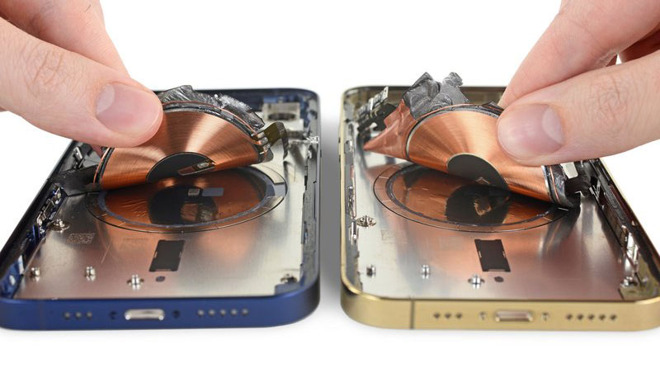 Source: iFixit
While mere speculation, the feature as described could enable charging of attached MagSafe accessories, including
unannounced
devices like a next-generation
AirPods
product. Just yesterday,
Bloomberg
reported that Apple will deliver
new AirPods models
, including a second-generation
AirPods Pro
, in early 2021.
Apple was previously rumored to bring reverse charging to iPhone in early 2019. At the time, TF Securities analyst Ming-Chi Kuo predicted that year's iPhone -- what would become iPhone 11 -- to feature
"bilateral" wireless charging
. The report was
later seconded
by supply chain sources, though Apple ultimately nixed those plans.
Today's discovery suggests Apple continued work on the charging feature and integrated functionality into its MagSafe protocol. In theory, reverse wireless charging could be activated via a software update, but it remains unclear if and when Apple intends to do so.