Senate Commerce Committee grills tech CEOs on content moderation, bias
The U.S. Senate Commerce Committee on Wednesday grilled the CEOs of Facebook, Twitter, and Google over their respective content moderation practices.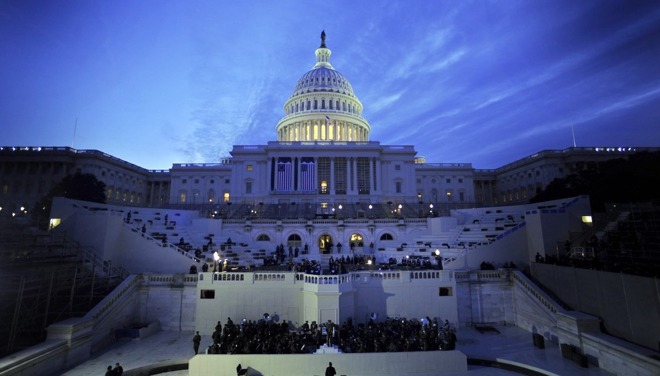 Credit: U.S. Senate Commerce Committee
On paper, the hearing was supposed to focus on Section 230 of the Communications Decency Act. That provision shields internet platforms from liability for their moderation practices and content posted by users, and although it allowed the early internet to flourish, it has since come under scrutiny.
After
being issued subpoenas
, Facebook CEO Mark Zuckerberg, Alphabet and Google CEO Sundar Pichai, and Twitter CEO Jack Dorsey all appeared via Zoom call Wednesday before the Senate Commerce Committee.
Despite the planned focus on Section 230, many senators strayed from the brief and instead asked questions about election interference, antitrust topics, and the alleged censorship of political opinions.
Republicans largely went after the tech executives over the issue of alleged censorship of conservative voices. Sen. Ted Cruz, for example, criticized Dorsey for Twitter's handling of a New York Post story about Hunter Biden.
On the other side of the aisle, many Democrats called the hearing a "sham" and scrutinized its closeness to the Nov. 3 election. Others raised concerns about both misinformation and disinformation, and the radicalization of users on internet platforms.
Among the tech CEOs, Zuckerberg appeared the most open to change. In his opening remarks, he highlighted the importance of Section 230 but added that legislators should "update the law to make sure it is working as intended." Dorsey, for his part, said that Section 230 should be expanded to offer clearer definitions for social platforms to follow.
At another point during the hearing, Twitter CEO Jack Dorsey caused a stir online when he indicated that holocaust denial does not fall under the type of misinformation that it takes action against.
Despite accusations of political censorship, independent studies examining social media platforms have
found
little evidence that they chill conservative speech or opinions.
Although a favorite target of Republican lawmakers, calls to reform Section 230 have originated from both sides of the aisle. After Twitter issued a fact check for a tweet he posted, President Donald Trump issued an executive order targeting the law. In January, former Vice President Joe Biden said that Section 230 protections "should be revoked."
In September, the U.S. Justice Department
unveiled
draft legislation that would alter Section 230 protections. Earlier in October, Federal Communications Commission Chairman Ajit Pai
said
that the agency has the ability to interpret the regulations, and would proceed to do so.