Apple announces Apple Watch ECG coming to South Korea shortly
The
Apple Watch
ECG health feature will be made available to users in South Korea, as Apple prepares to release an updated iOS 14.2 and watchOS 7.1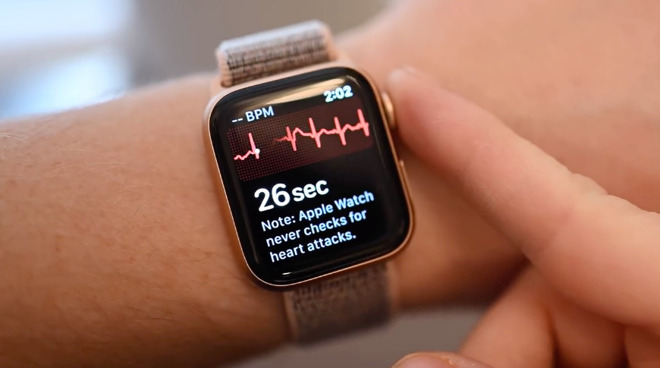 Following its
regulatory approval
in August 2020, the ECG or electrocardiogram feature of Apple Watch will now be released in South Korea. It requires Apple Watch Series 4, or later, and also iOS 14.2 and watchOS 7.1, both of which are expected imminently.
"Apple Watch has helped countless people around the world, and we feel humbled that Apple Watch has become such an important part of our customers' lives," said Jeff Williams, Apple's Chief Operating Officer, in
an Apple statement
. "With the launch of [this] feature, Apple Watch is taking the leap to the next level, allowing people to have more information and more power about their health."
As the Apple Watch's ECG function is a medical one, many countries require Apple to gain government approval before it can be released. In South Korea, the approval was granted by the Ministry of Food and Drug Safety, for example, while in the US it came from the Food and Drug Administration.
Most recently, Apple received regulatory approval for the feature
in Japan
.
Although the ECG feature requires updated versions of iOS and watchOS, neither has yet been released, nor has Apple officially announced them. However, Apple has
released beta versions
of iOS 14.2 to developers and the public in the last few days.
Similarly, it has been releasing
multiple iterations
of watchOS 7.1 for testing by developers.