iPhone 12 Pro demand outpacing iPhone 12, analyst says
Investment bank JP Morgan is tracking what appears to be higher demand for the
iPhone 12 Pro
than its cheaper iPhone 12 counterpart.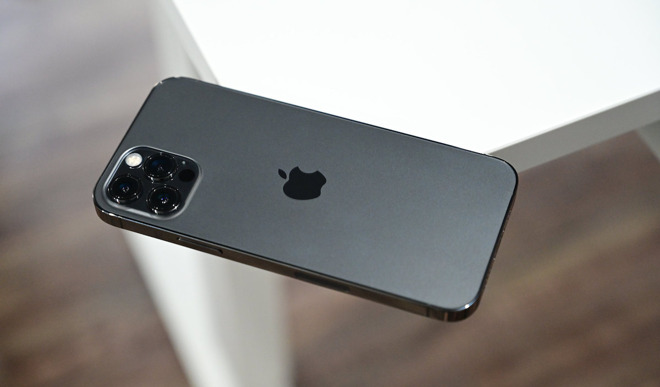 Credit: Andrew O'Hara, AppleInsider
In an iPhone Availability Tracker note seen by
AppleInsider
, JP Morgan analyst Samik Chatterjee writes that aggregate lead times are currently moderating -- or normalizing -- for the
iPhone 12
. Those lead times are based on delivery-at-home dates, which could indicate smartphone supply and demand.
Lead times are remaining stable for the iPhone 12 Pro, however. In the third week of availability, the time to receive an iPhone 12 from its delivery date remains at about 10 days worldwide, while delivery of the iPhone 12 Pro maintained an average of 23 days.
In the U.S., delivery times have moderated to about eight days in week three, reduced from 11 days in the second week of availability. Lead times actually rose for the iPhone 12 Pro, from 24 days in week two to 26 days in week three.
For Chinese consumers, delivery times for the higher-tier iPhone 12 Pro model remained stable, while they moderated for the iPhone 12 in the same time period. In both Germany and the U.K., lead times for both the iPhone 12 and iPhone 12 Pro normalized.
Although the iPhone 12 is available for in-store pickup in the U.S., U.K., and Germany, the iPhone 12 Pro remains unavailable for pickup in all the regions that JP Morgan tracks.
Year-over-year, there does appear to be higher demand for the iPhone 12 and iPhone 12 Pro models than the 2019
iPhone 11
lineup.
In the first week of availability for the iPhone 11, lead times hovered at six days before rising to 12 days in week two. For the iPhone 12, lead times clocked in at 13 days in both week one and week two. Availability for the
iPhone 11 Pro
remained at around 24 days in both its first and second week of availability. In 2020, the iPhone 12 Pro is seeing lead times of eight to 24 days in that same time period.
As Chatterjee points out in his research note, the success of the iPhone 12 Pro is leading investors to "keenly and optimistically" watch for the start of
iPhone 12 Pro Max
preorders on Nov. 6.