What to expect during today's Apple Silicon 'one more thing' Mac special event
While Apple's third fall 2020 "one more thing" event is largely expected to center on Apple Silicon Macs, there are still a few other things that could make an appearance. Here's what to expect.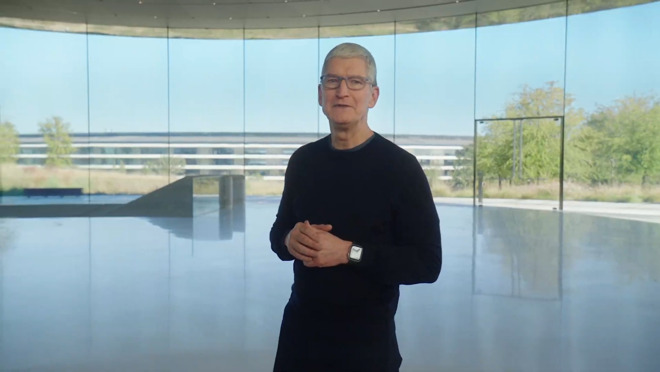 Apple CEO Tim Cook at Apple Park
On Monday, Apple sent out virtual invitations to an Apple Event titled "One more thing," most likely in reference to it being the third Apple Event in as many months.
The first, "Time Flies," covered the launches of the
iPad Air 4
, the
10.2-inch iPad
, the
Apple Watch Series 6
, and the
Apple Watch SE
. The second, "Hi, Speed," saw the introduction of the
iPhone 12
,
iPhone 12 mini
,
iPhone 12 Pro
, and
iPhone 12 Pro Max
, along with the
HomePod mini
.
Given the subject areas covered so far for the iPhone, iPad, Apple Watch, and HomePod ranges, that leaves relatively few areas left for Apple to discuss during the next event.
Like the earlier two versions, the third presentation is likely to be a stream-only affair, with a premade video set in Apple Park showcasing all of the new products.
Apple Silicon Macs
Probability: Near certainty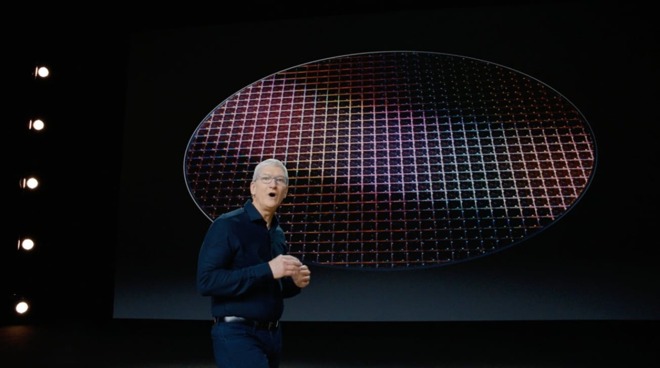 Apple CEO Tim Cook presenting Apple Silicon at WWDC 2020
During WWDC, Apple advised to developers it was migrating away from Intel processor to ones of its own design, named
Apple Silicon
. Apple also outlined an aggressive two-year timeline for transition, as well as announcing the first Mac using Apple Silicon would be revealed by the
end of 2020
.
Of all of the items in the list, the Apple Silicon Mac is the only hardware release confirmed to be on the way by Apple itself, both as a concept and for its initial product releases. Given the end-of-2020 claim, this makes some form of Apple Silicon Mac a prime candidate for the event, and reports have suggested as such.
Serial leaker
Jon Prosser
earmarked the November event, claiming it would center around an "ARM Mac," which would refer to Apple Silicon.
A
Bloomberg
report
from October 9 claimed the first model will "emerge at another launch in November," which seemingly goes along with rumors about a November event. It is also suggested that the Apple Silicon version will launch alongside other products, potentially including other Intel-based Macs.
Reports have
claimed
the first Apple Silicon device will be either a 12-inch MacBook or some form of
MacBook Pro
. It will allegedly be light at 1kg, and is expected to use the A14X processor with a custom GPU, use USB Type-C, and have a battery life of between 15 and 20 hours.
Analyst
Ming-Chi Kuo
has repeatedly speculated about a late 2020 Apple Silicon Mac, with a July prediction speculating the first could be a 13.3-inch MacBook Pro, with an Apple Silicon
MacBook Air
either in Q4 2020 or Q1 2021, followed by a
14-inch MacBook Pro
and
16-inch MacBook Pro
.
Not long after Apple's announcement, rumors started to surface about the potential Macbooks.
Serial leaker
@L0vetodream
on Twitter posted simply "13 inch" and "13 inch X 2" in two tweets. While somewhat cryptic, it is likely that this is in reference to 13-inch MacBook models, namely a 13-inch MacBook Pro and a 13-inch MacBook Air.
A similarly-timed report from
Bloomberg
claimed
three new MacBook models are on the way, consisting of the 13-inch MacBook Pro, 13-inch MacBook Air, and a 16-inch MacBook Pro, all equipped with Apple Silicon. None of the models will seemingly have any major design changes, aside from a change of processor, so they will be externally similar to existing models.
Ultimately, we know that Apple Silicon is on the way, and it will do so before the end of the year. We just don't know exactly what form it will take, but we have a vague idea.
macOS Big Sur
Probability: Very high
Probably the most obvious thing Apple is to release before the end of 2020, macOS Big Sur lags behind the releases of iOS 14, iPadOS 14, tvOS 14, and watchOS 7, which have all been released to the public. Currently, macOS Big Sur is still in beta testing ahead of its release.
Given how macOS Big Sur is directly connected to Apple Silicon's release, it makes sense that the operating system will feature during an event for the hardware, if not necessarily in a starring role.
While macOS Big Sur introduces some changes in the interface for users, such as turning elements of Safari and Messages into Catalyst apps, the main reason for thorough testing of the operating system is due to it being a pivotal release for Apple.
For this version, macOS Big Sur has to be able to work with both existing Intel-based processors and
Apple Silicon
, Apple's own processor line it is introducing that is largely ARM-based, and takes advantage of Apple's knowledge of developing A-series chips.
A release of macOS Big Sur will happen eventually, and given it usually takes place later in the year, it seems almost certain to happen soon.
AirTags
Probability: High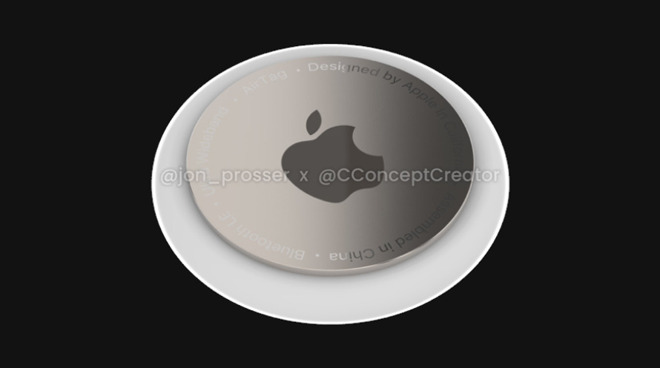 A render of Apple's AirTags [via Jon Prosser]
The long-rumored tracking accessory, "
AirTags
" are Tile-like devices you attach to items you want to keep track of via your iPhone. In effect, it would enable the Find My app to work with items that aren't Apple hardware or products.
In the case of "AirTags," it is thought it would work with the Find My app, with some rumors suggesting it may even include a form of augmented reality view to show the precise location of a lost item.
It is believed Apple will use both Bluetooth and Ultra-Wideband technology for the tracker. If lost in public, other passing iPhones will be able to pick up an encrypted ping from the tracker, which can then be reported back to the owner securely via iCloud.
Earlier leaks and a render based on a leaked video point to the "AirTags" having a circular design with a metal back, making it similar to a button or badge. It is probable that there will be some extra accessories available for attaching it to items, such as a keychain.
It is likely Apple will price "AirTags" higher than competing systems like Tile, which can sell for between $25 and $35.
A report on
October 9
suggested that Apple is holding the AirTags until 2021. If true, this means "AirTags" won't be shown off during the event, but it seems more plausible for Apple to introduce it before the holiday sales period than after.
AirPods Studio
Probability: Maybe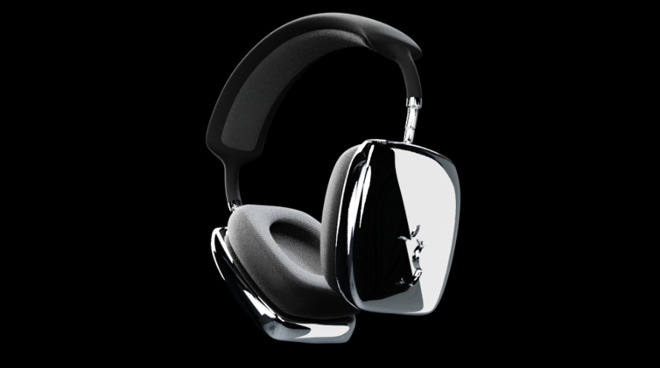 A render of what 'AirPods Studio' could look like.
The "
AirPods Studio
" are believed to be premium over-the-ear headphones that will offer the audio quality of
AirPods
, and the Active Noise Cancellation and Transparency Mode of
AirPods Pro
, but in a different package. By offering them as headphones, Apple will be able to enter a new market for AirPods, beyond the current in-ear wireless earphone market.
Powered the H1 chipset once more, the headphones will also offer AirPods signature "Hey Siri" support and strong connectivity, but rumors do suggest it will include other sensors enabling other features. These include proximity sensors in the headband to determine if they are worn on the head or neck, as well as possibly determining which way the headphones are being worn in terms of left and right audio channels.
The use of the
U1 chip
has also been proposed, which will enable it to be used with the "Find My" app if they are misplaced. The enclosed nature of the over-ear headphones should also help to create an immersive audio experience, as well as enhancing noise cancellation features.
Rumors have suggested there could be interchangeable parts on the "AirPods Studio," such as the ear cups, headband, and other elements held on by magnets. This could allow for different variations of the headphones to be made for specific needs, such as a sport-centric version using plastic and rubber while a luxury configuration could use
leather and metal
.
In terms of how much the "AirPods Studio" could cost, rumors point to it being priced at around $350 to start, with a luxury configuration coming in at $599. This is in the same ballpark of the
Beats Studio3
, which is sold in a variety of color options and uses the W1 chip for $349.
Given that
Apple purged
rival audio products from its store ahead of the October special event, it seemed likely that "AirPods Studio would show up alongside the iPhone 12 range, but it ultimately didn't.
Since this is the last opportunity to offer products that could be bought during the holiday shopping period, it seems quite likely for Apple to want to reveal what could be considered an ideal seasonal gift for consumers to purchase, helping its chances of being shown.
However, whether there will be time alongside the Apple Silicon announcement remains to be seen.
AirPods X
Probability: Maybe
The "AirPods Studio" can be one of multiple audio products Apple could be preparing to introduce at the same time. Another viable candidate are earphones tentatively titled "
AirPods X
."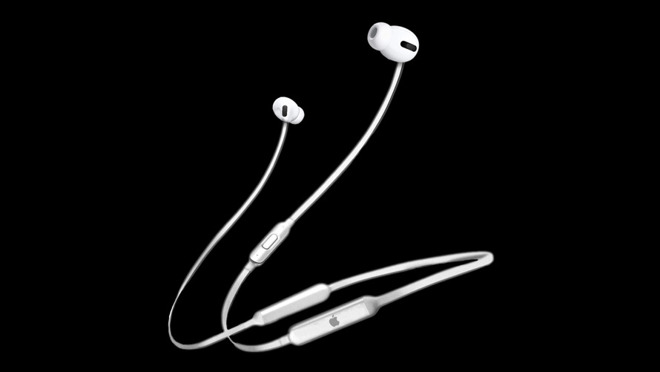 An example of what 'AirPods X' could look like.
While it is possible the name could refer to the "AirPods Studio," there has been some speculation that Apple would extend the AirPods range further, into the realm of connected headphones.
A tweet from Jon Prosser in April suggested the "AirPods X" were earphones for sports and running, taking a form similar to the BeatsX. Unlike other AirPod models, the BeatsX uses a common form factor of having a cable running between the two earphones, which would then connect to an iPhone using Bluetooth.
This would in theory offer AirPod-style features in a cheaper package, though speculation has put the earphones in the ballpark of $200.
The likelihood of its appearance is comparable to the "AirPods Studio," due to holiday shopping and Apple Silicon focus concerns.
AirPods Pro Lite
Probablity: Maybe
A third AirPods product, the "
AirPods Pro Lite
" would be a cross between the AirPods and AirPods Pro, in having some of the more premium features at a better entry price point.
It would also supposedly resemble the current two versions in some form, remaining as completely wireless earphones by design, and use a charging case. Positioned between the two generations, the model should cost somewhere around $200.
However, as there have been some talk of the "AirPods Pro Lite" and "AirPods X" being potentially the same product, there's some confusion as to which may get released, if not both variants.
If it is a separate product and a middle-of-the-road AirPods release, again it stands a good chance of appearing, though with the same caveats as the other two AirPods items.
Apple TV 6
Probablity: Low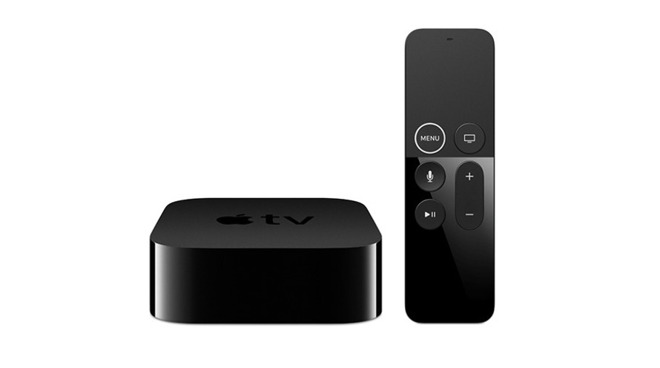 The Apple TV 4K.
It has been a long three years since Apple last updated the Apple TV, with the introduction of the
Apple TV 4K
in 2017. Apple typically spaces out Apple TV updates by two to three years, so the timing of a new version seems to be right.
Tentatively known as the "
Apple TV 6
" but likely to be known as the Apple TV on release, the model is rumored to be an update to the existing Apple TV 4K rather than a major refresh of the product line.
Rumors suggest a newer A-series chip like the
A12Z
or an updated version could be used, which could certainly help improve services like
Apple Arcade
, which rely on processing and graphics performance.
Rumors suggest the storage could be upgraded to include 128GB on the most-expensive model, and 64GB on the cheaper variant. There has also been discussion of it using the U1 chip for Ultra Wideband support, as well as for a new Siri Remote.
Pricing is thought to be in line with existing 4K models, at $179 for the lower-capacity model and $199 for the higher version.
While it could easily be launched during any special event, it is similarly also the easiest item for Apple to push off to a later event, possibly even into 2021. As it would be a spec bump, its appearance will be short, if it does at all.