MagSafe Duo Charger gets first regulator approval from Korea
The announced but still forthcoming
MagSafe
Duo Charger from Apple has received its first known approval from a regulatory body, this time in Korea.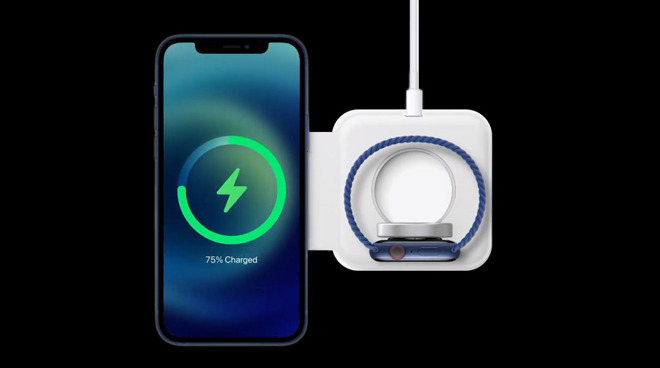 MagSafe Duo Charger (Source: Apple)
Apple's
previously announced
MagSafe Duo Charger still does not have an official release date, but it has now
been approved
by a regulatory body in Korea.
Unlike the ECG feature of the Apple Watch, which had to be approved by a
health regulator
based in South Korea, this approval comes from Korea's National Radio Research Agency. It's the equivalent of the US FCC and is the last barrier before the MagSafe Duo Charger can go on sale in the region.
Previously, NRRA approval has
typically required
two to four weeks testing. This would mean Apple probably submitted the MagSafe Duo Charger around the time
Tim Cook
announced it.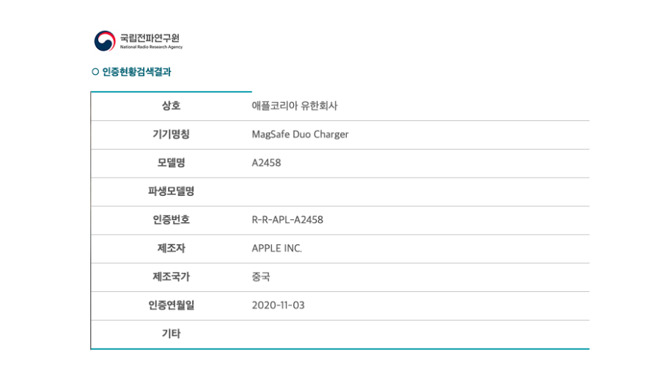 Detail from the Korean regulator's database
Apple itself has also imposed
extensive regulations
around all MagSafe accessories being made by third-party companies.