VoIP-Pal wins federal appeal in ongoing patent battle with Apple
VoIP-Pal on Tuesday won an appeal in the Federal Circuit in its ongoing patent litigation against Apple, meaning that the case will return to the lower courts.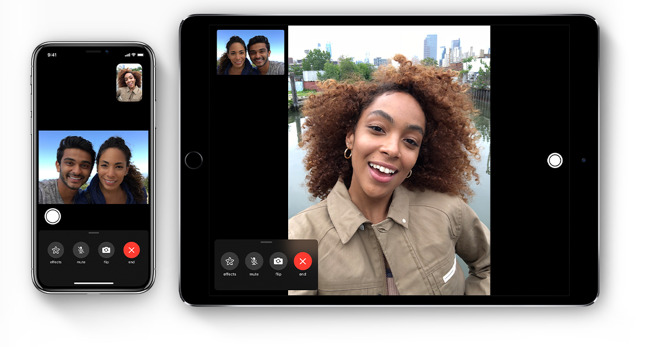 Credit: Apple
The patent holder initially
filed several lawsuits
against Apple dating back to 2018 alleging that several of the tech giant's platforms, such as
FaceTime
and iMessage, violated its intellectual property. In this specific case, which was dismissed by a California District Court in late 2019, VoIP-Pal alleged infringement of four patents related to voice over IP protocols.
On Tuesday, the U.S. Court of Appeals for the Federal Circuit affirmed VoIP-Pal's appeal of the 2019 ruling. Although oral arguments in that case were scheduled for Nov. 3, they were canceled.
In its appeal, VoIP-Pal argued that the U.S. District Court for the Northern District of California erroneously determined that its patent claims were ineligible and dismissed its patent lawsuit in error. The court had decided that "none of the elements of the claim ... amounts to an inventive concept."
"Because VoIP-Pal made specific, plausible, and unrefuted factual allegations about why aspects recited in the asserted claims were unconventional, the district court erred in finding the asserted claims ineligible," the appeal from June reads.
Back in September, the Federal Circuit handed VoIP-Pal another win when it upheld a 2018 ruling by the Patent Trial and Appeal Board that denied Apple's request for sanctions. The PTAB initially upheld 15 claims of VoIP-Pal's voice over IP communications patents.
As a result of the Federal Circuit's decision, the case will now be remanded back to the district court for additional proceedings.