MacBook Air, MacBook Pro, Mac mini -- everything Apple announced at the "one more thing" e...
On Tuesday, Apple held its third event in the last 60 days, where it launched
Apple Silicon
and its first devices that featured the new
M1 chip
. Here's what you need to know about the event, and what we thought about it.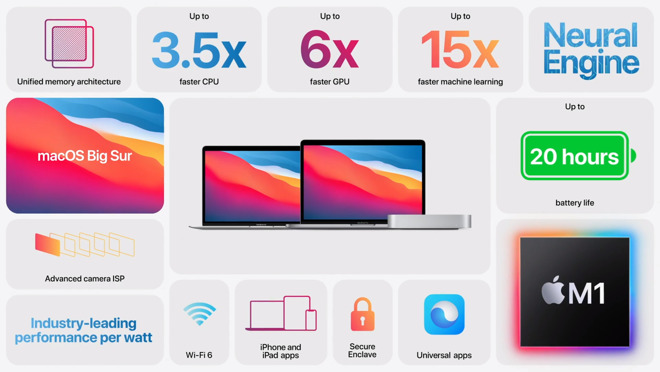 The pre-recorded event was held at Apple Park and served as a crash-course to familiarize users with what Apple Silicon was capable of.
Apple Silicon and the M1 Chip
The M1 chip is
the first
in the new series of SoCs (system-on-a-chip) that Apple is producing during its two-year migration away from Intel processors. It's designed to offer high-end performance in low-powered systems.
The M1 is made using a 5-nanometer process and uses 16 billion transistors. Apple states that four cores are high-performance, while the remaining four are high-efficiency, though they note that all eight can work together for process-intensive tasks. Apple claims that the M1 chip gives the highest performance per watt in a CPU, and on average, delivers up to three-and-a-half times faster CPU performance.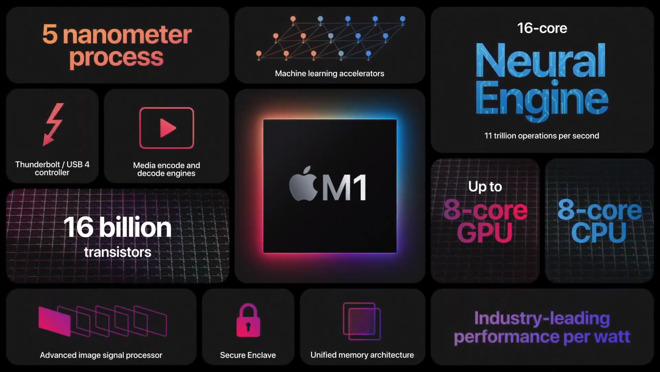 When it comes to graphics, the M1 includes up to an eight-core GPU. Apple alleges that it can provide twice the performance of PC integrated graphics and provide peak performance with only a third of the power. Apple points out that users could see up to six times faster GPU performance over previous generations.
A 16-core Neural Engine allows for a 15-times faster machine learning process over non-M1 devices, with the ability to perform 11 trillion operations per second.
It's worth noting that devices with Apple's M1 chip are not compatible with eGPUs.
MacBook Air
Apple's thinnest, lightest, and most popular MacBook got a
significant upgrade
on Tuesday's "One More Thing" event -- it's now one of the first Apple computers to feature the Apple Silicon M1 chip.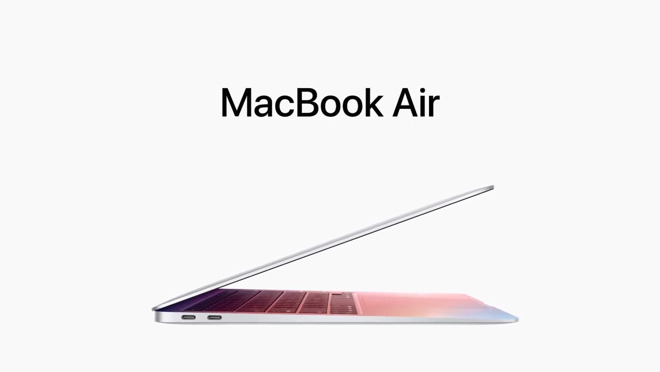 Thanks to the M1 chip, Apple says that the
MacBook Air
is now three and a half times faster than the previous generation on average. Apple claims that the graphics are five times quicker and Machine Learning up to nine times faster than before.
The new MacBook Air features some other notable upgrades as well. Apple has removed the fan from its M1 MacBook Air, allowing it to run entirely silently.
Battery life is longer, too. Apple claims that the new MacBook Air will get up to 15 hours of wireless web browsing or up to 18 hours of video playback.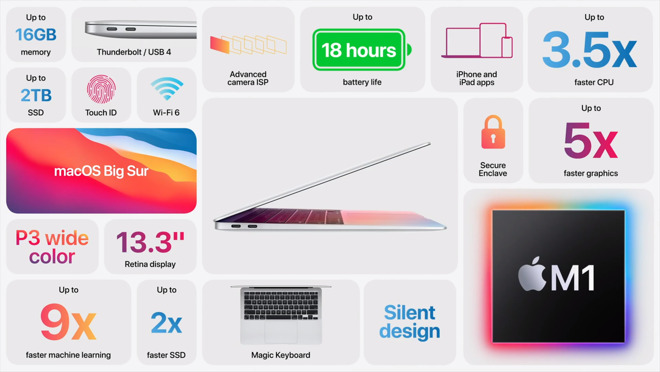 The MacBook Air's most notable features
Some things remain the same, though. The display is still 2560x1600 resolution, while the webcam is still 720p, and Bluetooth remains at version 5.0.
The new
MacBook Air prices
retain the previous model's pricing, starting at $999, or $899 for education buyers, although
deals
are already available for
AI
readers. A MacBook Air with the M1 chip, eight GPU cores, and 512GB of SSD storage retails for $1249. Preorders opened on November 10 after the event.
Mac mini
Also launched
was Apple's new
Mac mini
, the first of its pint-sized desktop models to feature the Cupertino-based tech giant's new M1 Apple Silicon SoCs.
According to Apple, the M1 Mac mini can compile code in
Xcode
three times faster, render a complex timeline in
Final Cut Pro
up to six times faster, and play graphics-intensive games like "Shadow of the Tomb Raider" with up to four times higher frame rates over previous generations. Machine Learning workloads will see the most significant boost-- up to 15 times faster.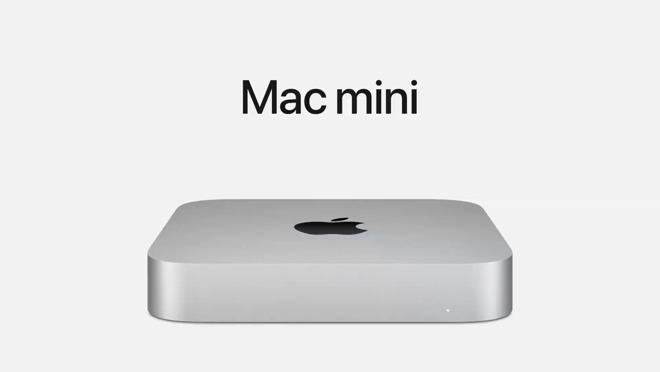 The much-loved Mac mini now features two USB 4 ports with
Thunderbolt 3
support, allowing users to run up to two
Pro Display XDR
monitors at full 6K resolution.
It features a new thermal design with a fan that allows it to sustain performance while keeping cool while remaining quieter than previous generations.
Apple has reduced the number of Thunderbolt ports from four in the previous model to two for the Apple Silicon Mac mini. Users also cannot select 10-gigabit Ethernet as an upgrade, either.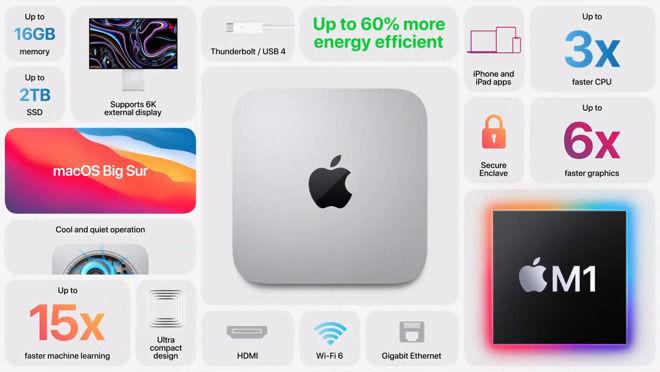 Mac mini "spec sheet"
However, it's worth pointing out that users cannot upgrade the RAM in the new Mac mini -- you'll have to shell out for the maximum amount of RAM that Apple provides.
The
M1 Mac mini starts at $699
and comes with 8GB of RAM at base configuration. An upgrade to 16GB of RAM $200. The model with 256GB of storage can be upgraded to 512GB for $200, 1TB for $400, and 2TB for $800.
13-inch MacBook Pro
Apple's high-end laptop
got a refresh
on Tuesday as well, unveiled as a new
13-inch MacBook Pro
. While still housed in the same 13-inch chassis, the new MacBook Pro now features Apple Silicon.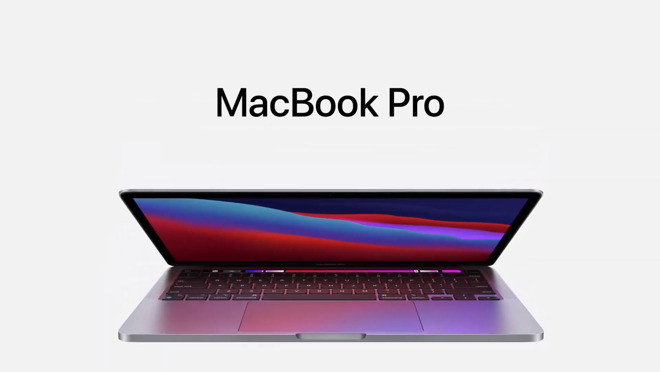 Apple claims the M1 makes it possible for users to build code in Xcode up to 2.8x faster, render a complex 3D title in Final Cut Pro up to 5.9x faster, and fluidly design intricate game scenes in Unity Editor up to 3.5x faster.
There are a few differences between the new MacBook Pro and the previous generation that should be pointed out. This year's model features two USB 4 ports with Thunderbolt 3 support, rather than the four Thunderbolt 3 ports of the previous generation.
Unlike the new MacBook Air, the new MacBook Pro has retained its fan. This suggests that the MacBook Pro will see a significant increase in performance, requiring active thermal management. The battery life was also increased, with 17 hours for web browsing and 20 hours for video playback.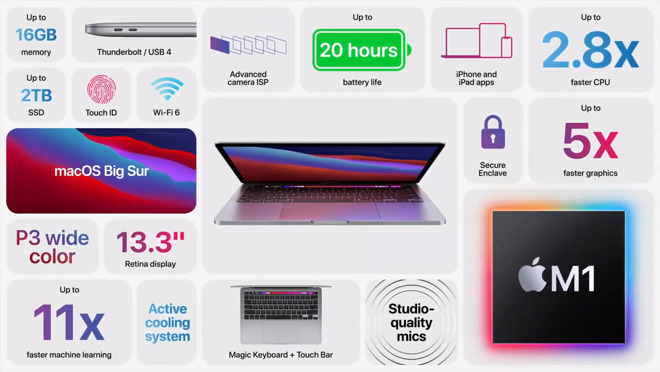 MacBook Pro notable features list
The starting
13-inch MacBook Pro price
rings in at $1,299 and $1,199 for education. Those are the same as the prices for the previous MacBook Pro models of that size. As with the Apple Silicon MacBook Air, an upgrade to 16GB of unified memory is available for $200. Upgrades to 1TB and 2TB of SSD storage are available, with the price depending on which base model you purchased.
AppleInsider's thoughts on the "One More Thing" event
Mike Wuerthele
The first Apple Silicon Mac event is a mixed bag. It is good enough for today and is rolling out at the low end first like we have said here, and I have said in
other venues
and
appearances
, for the last two years. There is a lot of promise in the technology for the future, and in just a year, there will be something better as the technology starts creeping up the line.
Apple Silicon - the good
These chips will be outstanding for battery life now, and there is the promise of so much more for the future. But, battery life doesn't matter one whit in a desktop.
I bought a Mac mini for myself. The minis in this house are mostly stock and mostly just run Apple software -- which Apple says is all coming to Apple Silicon natively when the products launch. This workflow is an ideal transition candidate, with the fewest software migration issues.
Some of my colleagues will buy and test the portable equipment. While I'm intrigued by what's on show, I suspect that my 2018 15-inch MacBook Pro will be with me for a while because it does what I need it to, how I need it to.
Apple Silicon - the bad
Apple's new hardware is a step backward in many respects. While we're pretty sure that port starvation in the new Mac mini versus the old one is because of the M1 chip's limitations, it seems odd for things to be taken away, like a 10-gig Ethernet option and two Thunderbolt ports, both things that Apple heralded. And, before you ask, upgradeable RAM was clearly going to be gone.
Where I did miss my guesses, is I was expecting a MacBook (not MacBook Air) resurrection. It's not clear to me why this didn't happen, other than perhaps Apple's return to the scissor-switch keyboard after the Butterfly keyboard was replaced.
We'll see how these machines test in the real world. For the first time in over a decade, things are different, and old methods of testing may not work out. We'll all see together.
Proceed with caution
Apple's promises of this many times the speed of that, and faster than a giant percentage of PC laptops sold in the last year really need to be taken with a grain of salt. While I'm sure that they're true, and reproducible under Apple's conditions, the company is never fully transparent about what those measurements are.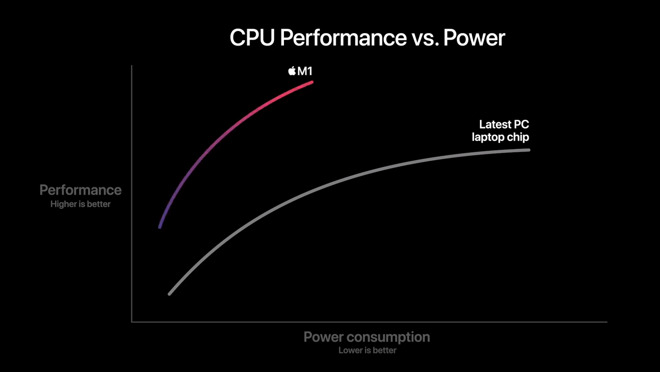 So, if you want one today, see if you can borrow one first so you can try it out to make sure that it does what's promised for you and your workflow doesn't explode.
The first generation of Intel Macs worked fine -- for most. And, like we've said, the first generation of Apple Silicon Macs will be fine -- also for most. You just don't want to be that person that it isn't fine for, discovering it after you've ditched your Intel macs.
At the beginning of the presentation, Tim Cook said that 50% of the Mac sales in the last year at least were new to Mac. Today these machines are perfect for the "iPhone inspires Mac sales" crowd and a bit less so for the Mac-primary folks. Today, at least.
Mike Peterson
As a whole, the November 10 event felt relatively unsurprising. With that being said, the M1 is a hefty chip to spearhead Apple's transition to proprietary silicon.
The fact that the inclusion of Apple Silicon in the MacBook Pro, Mac mini, and MacBook Air devices didn't raise their prices is an automatic win. Apple's $100 price cut on the base Mac mini is also an assuring signal that future Macs could get even cheaper while providing better power efficiency and performance.
Apple's three first M1 devices make sense, too, but there are some compromises in the desktop range. The lack of 10-gigabit Ethernet and the nixing of two Thunderbolt bolts is a step back for the Mac mini, though hopefully only a first-generation Apple Silicon issue. No upgradeable RAM on the Mac mini is expected, but something that some users will miss.
The other thing that stuck out is the fact that Apple didn't have a more powerful chip in its MacBook Pro. Although form factor and specifications may be different, the MacBook Air and MacBook Pro are now much more evenly weighted -- and it may be a lot harder for consumers to differentiate their performance now.
Malcolm Owen
Whatever desktop-bound chip Apple was going to announce would almost certainly have been halfway decent at the very least, considering that its mobile offerings are desktop-class chips as they are. With what Apple revealed in the M1, it has shown itself more than capable of creating a desktop-class chip.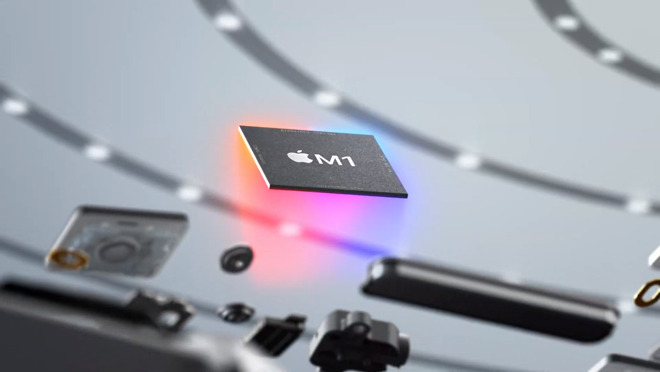 The most exciting element of it all was the inclusion of the Neural Engine, which will certainly help bring machine learning to desktop users in a similar way to how it has improved mobile computing.
There was little surprise that the cheaper end of the MacBook spectrum was to be targeted for the first wave of Apple Silicon, and nor was the Mac mini's inclusion a major shock considering the Developer Transition Kit offered over the summer. As the cheapest items, they're pretty low-risk for consumers and developers to acquire, which should help with the adoption of the new chips.
Apple could have gone for outlandish hardware designs, but instead, it gutted the internals and put new parts in. This may have been a missed opportunity to bring something new to the table, but using the familiar designs may encourage more to take them on.
As one of the members of staff still working on fairly old hardware in the form of a 2014 Mac mini with a mere 8GB of RAM paired with a bad Chrome habit, I'm certainly in line to upgrade soon. The offerings have brought about questions as to which direction I would want that upgrade to go.
Lastly, I do hope that Apple continues to use these pre-recorded, pre-produced event videos in the future. The content density and speed of the presentation, not to mention the high production values, make them very watchable. Hopefully, the feeling will be retained for when a live audience returns.
William Gallagher
The only things I didn't like about Apple's November 10 presentation were the comparisons. I get why Apple would choose to fudge what PCs it is comparing Apple Silicon M1 Macs to, but it also chose to chiefly compare its new devices with its old ones.
That means we had plenty of numbers about the difference between, say, the new MacBook Air and its predecessor. Or between the new 13-inch MacBook Pro and the Intel machine it replaces.
But we didn't get much in the way of the difference between the new MacBook Air and the new MacBook Pro. On paper, they are incredibly similar, so understanding the difference is hard.
On the other hand, though, I liked how Apple has brought out three models at once. I liked the explanations of how the M1 does what it does.
I also appreciated that this was a short presentation. Apple has rightly been praised for its recent video presentations but instead of doubling down on the impressive photography and film work, this was quite muted and that let the machines star.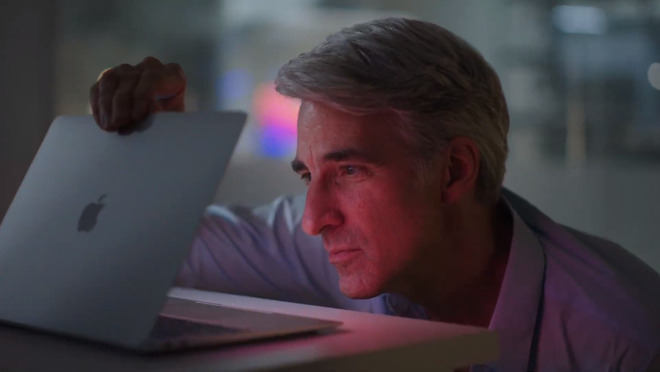 Plus Craig Federighi posing with the dimmed lights as he opened a MacBook Air was genuinely amusing. It's more common for technology firms to fall flat when they make jokes, but Apple can pull it off because it has taste and it has timing.
Amber Neely
This year isn't an upgrade year for me for Mac hardware, but I could easily see myself snagging an Apple Silicon Mac mini or MacBook Air down the road. What I'm most excited for is the ability to use
iOS
and
iPadOS
apps on Mac, as there are a fair amount of mobile-only apps that I'd love to use in a desktop setting.
I like that Apple is pushing forward with some massive hardware upgrades, and it's nice to know that Rosetta will allow people to run Intel-based apps on an M1 system. I think it's a smart move for Apple to move to make their own SoCs, and I'm excited to see how developers will take advantage of Apple Silicon.
Wesley Hilliard
The M1 processor is exactly what we expected. Including it in the new Macs increased their performance by a lot, numbers we are only used to seeing iPhone's achieve year-over-year.
This obviously means big things for the future of the Mac, but more importantly, it signals an easy transition for the user. Emulation of Intel-based software will be smooth, and native software will run fast and fluid-like it would on an iPad or iPhone.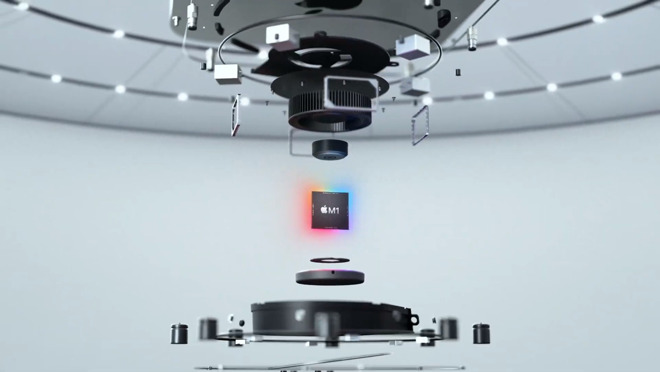 This transition also means changes coming to the iPad line soon. Better processors and universal apps could bring pro apps like Final Cut Pro and Logic to the
iPad Pro
, further blurring the lines between Apple's desktop and tablet computers.
I won't be getting any of the first Macs with Apple Silicon, but I'll be watching closely. An
iMac
with the M1 or a successor chip could be very interesting.
Will Shanklin
I'm psyched about Apple's performance and battery life claims in the new MacBooks. The MacBook Air is going to be intriguing at $999. As much as the fans kick in on the model from earlier this year, I'm as excited about its silence as I am its 3.5x speed boost.
Aside from my petty frustration that the early-2020 MacBook Pro I bought a few months ago is now obsolete, there wasn't much to complain about. I suppose I would have liked to see the rumored
AirPods Studio
.
I'm curious how an Apple-branded pair of over-ear cans will compete with the likes of the delicious-sounding Sony WH-1000XM4. I'm all for more people hearing new details and levels of immersion in their favorite music.
Victor Marks
Likes
The new machines seem good - the increase in battery life is welcome. All three machines use the same CPU / GPU, so the differentiation is on ports, weight, battery life, and whether or not you want a Touch Bar.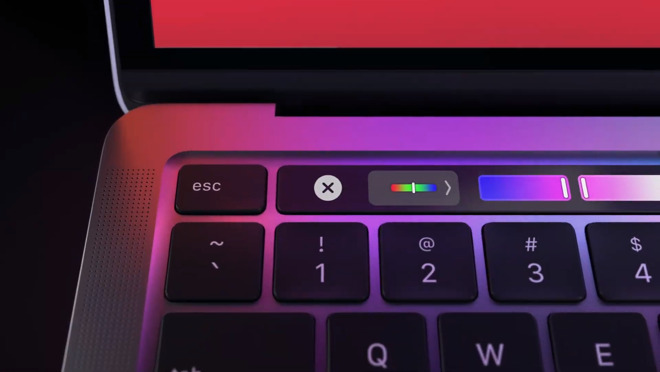 They all seem to have similar limitations: 2 USB4 ports, and 16GB RAM. If you need a 32GB RAM machine and need more ports, these may not be the machines for you. If you think you will need a 32GB RAM machine in the next few years,
Dislikes
Never before has Apple been so focused on specifications, but in a way that feels meaningless. 3.5x faster, but faster than what? 98% faster than PCs, and showing an HP 800 G6 series mini-tower, but faster how? At what tasks?
In the old days, Steve Jobs would have had a beige box PC rendering Spiderman next to a G4 tower doing the same. Here, we get charts that don't make it clear. The best we got was, "The eight-core CPU delivers up to 2.8 times faster performance. This is game-changing for developers using Xcode who can now build their apps nearly three times faster than before. And for photographers using Photoshop who can apply filters and effects to high-risk photos faster than ever." 2.8 times faster than what?
We get developers testifying to how great it is, which is reassuring that their apps will run well. But Apple used to be good at telling us how we'll use something, and how we'll benefit. It was harder to see that for the bombardment of 2.8x this, 3.5x that, 15x faster the other thing. What information here is supposed to convince a consumer to buy a new computer?
I have a family member who purchased an Intel-based MacBook Air and received it last week. I told him about the announcement, and battery life, speeds. None of it mattered.
When I said, told him that it's the same resolution camera, but there's an Image Signal Processor that's supposed to increase quality and reduce grain in low-light situations, he said, "that's worth returning and purchasing the new one!" Of course, we have no information on how that feature will perform in real-life.
And that's the crux of the problem -- In all this information about the new machines, it's how you use it that matters, and we got very little information on that.
Stephen Robles
Apple's new M1 chip looks impressive, and the implications for future Macs is exciting, but I won't be getting one of these first M1 Macs. The 13-inch MacBook Pro was the most tempting of the devices announced yesterday, but there seems to be limitations and trade-offs I'm not willing to make just yet.
For example, there is no option to get an M1 Mac with four Thunderbolt ports, there is no support eGPU, and RAM is capped at 16GB. Apple's silicon may be so efficient at using RAM that users won't need as much, but I'm going to wait and see what the real-world performance is once we get these Macs out in the wild.