Apple extends massive lead in global tablet market during Q3
Apple's domination of the global tablet market continued in the third quarter of 2020, according to market research firm Canalys, with iPad shipments seeing an estimated 47% year-over-year growth rate thanks to coronavirus trends.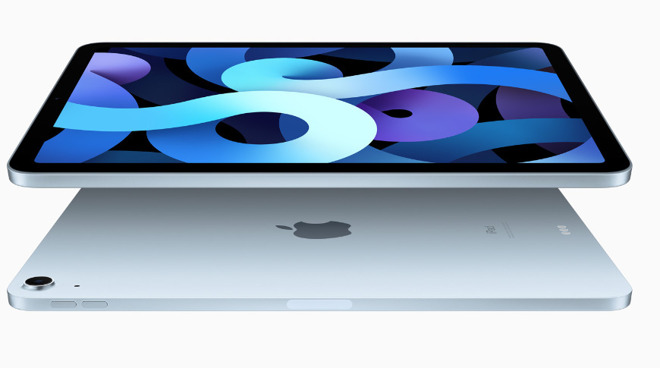 According to Canalys, Apple
shipped
15.2 million iPads in the September quarter, up from 10.4 million units in the year ago period. The performance was good enough to capture a 34.4% share of the global market.
Samsung saw a big jump in quarter three, moving an estimated 9 million tablets to take 20.4% of the market, up 79.8% year-over-year. Huawei placed third among the world's top-five vendors with 5.1 million tablets shipped for an 11.5% marketshare.
Amazon and Lenovo came in fourth and fifth, respectively, on shipments of 5 million and 4.2 million units. Amazon took an 11.3% share of the market, while Lenovo managed 9.1 percent.
Canalys' estimates see Apple leapfrog into second place among the world's PC vendors. The research firm now includes tablets in its PC market tabulations.
Apple's continued segment lead comes amid a worldwide pandemic that has forced many to work from home or participate in remote learning programs. The company in September launched a new
iPad Air
model that shares many similarities with the top-tier
iPad Pro
line, as well as a
10.2-inch entry level
model.
In reporting earnings for its fourth fiscal quarter of 2020, Apple said iPad revenue exceeded internal expectations by notching $6.8 billion, up significantly from $4.66 billion last year.