Nomad launches fitness-oriented Sport Strap for Apple Watch
Nomad has launched a new Apple Watch band titled the Sport Strap, a minimalist band that combines a sporty aesthetic with a custom Pin and Tuck Closure mechanism.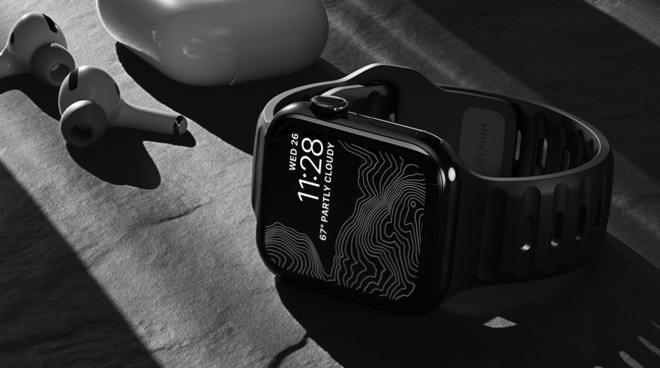 Made from compression-molded FKM fluroelastomer rubber, the
Nomad Sport Strap
is a soft-touch Apple Watch band design with a microtexture satin finish. The band's design is intended to increase ventilation of the user's wrist while also minimizing the weight, to make it as ideal as possible for fitness-focused Apple Watch users.
Channels in the bottom of the strap increase the breathability of the band, as well as minimizing sweat buildup during exercise. The material's resistance to oils and 100% waterproof nature also makes it easier for wearers to wipe clean after an intense workouts, or from occasional spills in everyday use.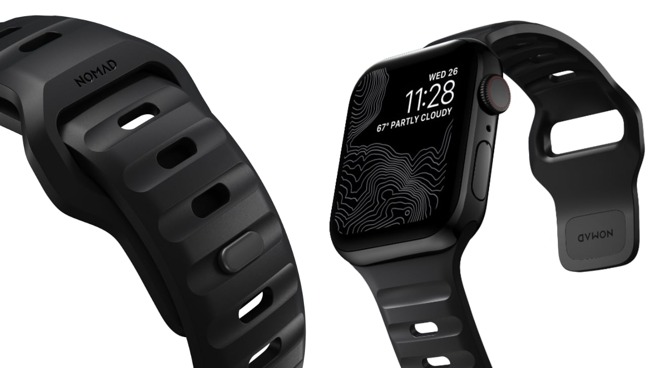 Nomad Sport Strap
Keeping the Sport Strap in place is a Pin and Tuck Closure mechanism, a custom-designed system where a pin pokes through and out from the strap, while the tail of the strap is tucked up against the wrist.
Available now, the Nomad Sport Strap for Apple Watch costs $49.95. It is offered in 44mm and 44mm versions, and is compatible with all versions of the Apple Watch.
The Sport Strap follows two months after Nomad launched the
Rugged Strap
, which is also produced from FKM fluroelastomer rubber and has similar oil and water resistance.