SwitchBot prize giveaway, plus hands on with the HomePod mini, on HomeKit Insider
You could win SwitchBot gear in this latest episode of
HomeKit Insider
, where we also go hands on with the HomePod mini, and the new Yale cabinet lock.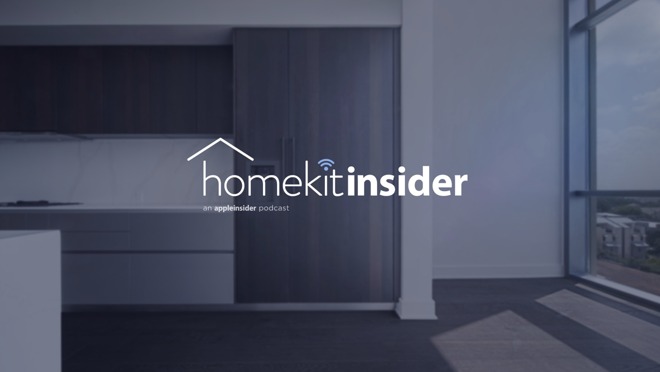 HomeKit Insider: A new AppleInsider podcast
SwitchBot Giveaway
This week two HomeKit Insider listeners will win a whole set of SwitchBot home automation gear. It's because we go in deep on the new SwitchBot Curtains, which turn your regular curtains into ones you can control over iOS Shortcuts.
We like this so much that we've arranged with SwitchBot to get two listeners a pair of SwitchBot Curtains -- and much more. Alongside the Curtains, both winners will get SwitchBot devices including SwitchBot Hub Mini, two SwitchBot Bots, and a SwitchBot remote.
You must be in the US, UK, France, Germany, Italy, Spain, Netherlands, Romania, Korea, or Japan, to be eligible. If you're in one of these countries, share the following tweet to enter -- and make sure you do so before November 30.
Tap here to tweet and be entered to win our SwitchBot giveaway!
Or copy and paste this in a tweet by November 30:
SwitchBot Promo Codes
Coupon Code 1:
APPLEINSIDER15OFF
15% Off All Products


Valid from 00:00 EST, Friday, Nov 27 to 23:59 EST, Monday, Nov 30, 2020


Coupon Code 2:
APPLEINSIDER10
10 USD Off All Products


Valid from 00:00 EST, Sunday, Nov 22 to 23:59 EST, Thursday, Dec 31, 2020


HomePod mini and Yale Cabinet Lock
It's not only the SwitchBot Curtains we've been enjoying this week, there is of course also the new
HomePod mini
. We've been testing them out for review, and we've just been enjoying them, so here's how Apple's new speaker fares in the real world.
Plus Andrew took time away from listening to music, to reviewing the new Yale cabinet lock. The device is unique in the HomeKit space, but it does have minor issues buyers need to be aware of.
Links from the show
Stay tuned for more!
Send your feedback to
Stephen
and
Andrew
via email or ask as us questions on Twitter
@StephenRobles
and
@Andrew_OSU
.
Please also leave a rating or
review us
on Apple Podcasts to help us improve the show as we move forward.
Those looking to sponsor the HomeKit Insider show can reach out to
[email protected]

pleInsider.com