Amazon introduces native Mac instances for AWS, powered by Intel Mac mini
At AWS re:Invent, Amazon introduced new Mac instances for its Amazon Elastic Compute Cloud (EC2), enabling developers to natively run macOS in Amazon Web Services for the first time.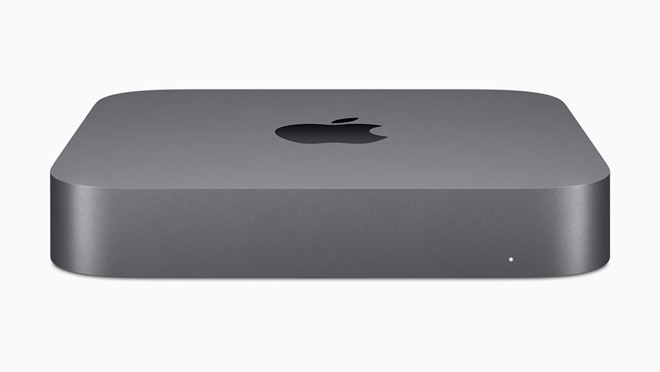 Announced late Monday, the
new capability
harnesses Intel-powered Mac mini hardware to run on-demand macOS workloads in the AWS cloud.
Developers building apps for iPhone, iPad, Mac, Apple Watch, Apple TV, and Safari can use the service to provision and access macOS environments, dynamically scale capacity with AWS, and take advantage of pay-as-you-go pricing, Amazon says. Basically, app makers can create and test in the AWS cloud. In addition, customers can consolidate development of cross-platform Apple, Windows, and Android apps using Amazon's cloud.
"Apple's thriving community of more than 28 million developers continues to create groundbreaking app experiences that delight customers around the world," said Bob Borchers, Apple's VP of Worldwide Product Marketing. "With the launch of EC2 Mac instances, we're thrilled to make development for Apple's platforms accessible in new ways, and combine the performance and reliability of our world-class hardware with the scalability of AWS."
The system integrates Mac mini devices running Intel's 3.2GHz Core i7 CPU and 32GB of RAM. Mac's built-in networking hardware is leveraged to connect to Amazon's Nitro System to provide up to 10 Gbps of VPC network bandwidth and 8 Gbps of EBS storage bandwidth through Thunderbolt 3 connections.
Amazon is entering an arena dominated by small companies like MacStadium and Mac Mini Vault. If they opt for Amazon's solution, developers will be granted access to more than 200 AWS services including Amazon Virtual Private Cloud (VPC), Amazon Elastic Block Storage (EBS), Amazon Elastic Load Balancer (ELB), and Amazon Machine Images (AMIs), not to mention the sheer scalability offered by a large cloud provider.
"The speed that things happen at [other Mac mini cloud providers] and the granularity that you can use those services at is not as fine as you get with a large cloud provider like AWS," VP of EC2 David Brown
told
TechCrunch
. "So if you want to launch a machine, it takes a few days to provision and somebody puts a machine in a rack for you and gives you an IP address to get to it and you manage the OS. And normally, you're paying for at least a month -- or a longer period of time to get a discount. What we've done is you can literally launch these machines in minutes and have a working machine available to you. If you decide you want 100 of them, 500 of them, you just ask us for that and we'll make them available."
Amazon is working to integrate
M1 Mac mini
units into its data center, with current plans targeting a go live date sometime in the first half of 2021, according to
TechCrunch
.
Big Sur
support is also in the works, though EC2 will be limited to macOS Mojave and Catalina at launch.
Mac instances are available On-Demand or with Savings Plans at a rate of $1.083 per hour. Supported regions include the U.S. East (N. Virginia), U.S. East (Ohio), U.S. West (Oregon), Europe (Ireland), and Asia Pacific (Singapore) with more to come.