Apple donates millions of masks and face shields to Zambia, announced new (RED) efforts [u...
As part of its long-running (PRODUCT)RED efforts, Apple reports that it has supplied personal protective equipment to the Ministry of Health in Zambia.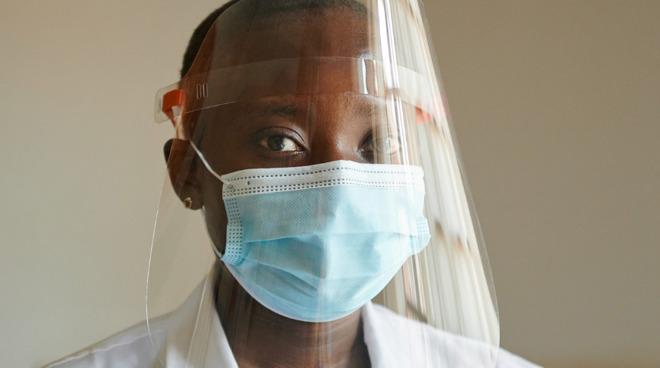 Apple has donated millions of masks and face shields to Zambia
Since its first PRODUCT(RED) efforts
in 2006
, Apple claims to have raised almost $250 million to support the Global Fund AIDS charity. As the
coronavirus
pandemic continued, Apple and Global Fund have redirected the support to a COVID-19 Response Mechanism, to support Zambia in particular.
Apple reports
that that PRODUCT(RED) proceeds, including those editions of the
iPhone 12
, and
iPhone SE
, will be sent to the Response Mechanism until June 30, 2021. Separately, the company has announced that it has donated millions of units of personal protective equipment (PPE) to Zambia's Ministry of Health.
"This provision of PPE will go a long way in cutting the transmission of infections,| says Prosperina Mwanza, who runs the Mwembeshi Rural Health Centre. "The biggest challenge right now is that people stopped coming for [HIV] follow-ups because they felt they would interact with people that had COVID-19."
Apple's donation includes face masks that it says it sourced from its supply chain. The company also designed and produced face shields itself.
"The Global Fund has been a game changer," says Yoram Siame, head of Advocacy, Planning, and Development with the Churches Health Association of Zambia. "We were able to repurpose some of the money for personal protective gear for health workers, we ramped up our [COVID-19] testing capacity, and we were able to respond at a community level to make people understand what COVID-19 meant for them and their families."
Apple's efforts to help the worldwide fight against COVID-19 comes alongside its
work with Google
on contact tracing technology. Apple has also been
among the first
to close its retail stores ahead of lockdowns around the globe.
Update:
Apple on Tuesday also announced its annual (RED) retail program that will see the company donate $1 to the Global Fund for every purchase made with Apple Pay on apple.com, in the Apple Store app, or at a brick-and-mortar Apple Store. The promotion runs through Dec. 7.