Consumer advocacy group sues Apple over iPhone throttling in four European countries
Consumer advocacy group Euroconsumer on Wednesday lodged lawsuits in Belgium and Spain over an iOS update that throttled iPhone CPU performance in the name of system stability, with two identical suits planned for Italy and Portugal.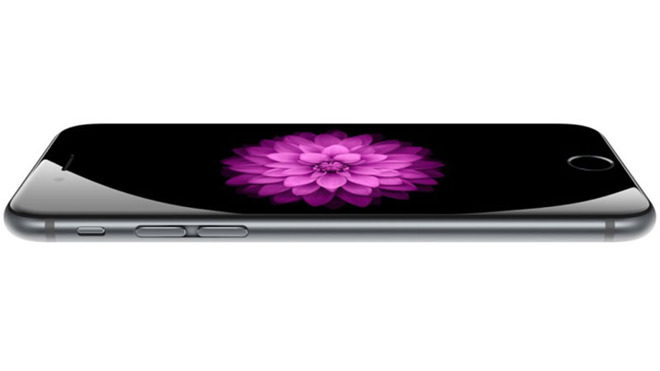 Together, Euroconsumer's four complaints seek
about 180 million euros
in damages from Apple, reports the
Financial Times
.
"Apple pushed updates to mask problems with the battery, knowing it would slow down phones," said Els Bruggeman, head of policy and enforcement at Euroconsumers, adding that European consumers "just want to be treated with the same respect that was given to consumers in the United States."
Bruggeman is referencing a
$500 million sum
Apple agreed to pay to settle a series of class action suits in the U.S. earlier this year. In March, Apple said it would settle
61 consolidated lawsuits
, though it admitted no wrongdoing in releasing the alleged offending
iOS
update.
U.S. customers included in the class received
about $25 per device
. Euroconsumer is seeking between 29 and 89 euros per iPhone.
The iPhone throttling issue was traced back to a hardware management tool in iOS 10.2.1 that was included to mitigate negative effects of aging iPhone batteries. In particular, the software was designed to thwart unexpected shutdowns suffered by certain iPhone 6 and 6s devices, but was maintained well into the lifecycle of iPhone 7.
Release notes accompanying the 10.2.1 release stated the update "improves power management during peak workloads to avoid unexpected shutdowns on iPhone." No mention of CPU throttling is made, nor was the management feature detailed in full.
Public outcry prompted Apple to
issue an apology
for what was framed as a lack of transparency. To make up for the alleged indiscretion, prices on out-of-warranty battery replacements were cut and the company later introduced a
battery health tool
that allows users to disable the throttling feature manually.
Euroconsumer's claims cover some three million iPhone 6, iPhone 7 and iPhone SE models sold in Belgium, Italy, Portugal and Spain between 2014 and 2020, the report said. The suits take issue with the performance degradation and allude to so-called "planned obsolescence" strategies by which Apple forces customers to upgrade to a newer iPhone by making their current device unusable with a specially designed software update.
Apple's lawyers in a letter to Euroconsumer in August said the company would "never...degrade the user experience to drive customer upgrades." Further, it believes the allegations are "factually and legally wrong."
Apple in a statement to the
Financial Times
said, "Our goal has always been to create products that our customers love, and making iPhones last as long as possible is an important part of that."
Depending on the success of the suits, actors in other European countries could follow with their own legal volleys.