FTC warns of new Apple support call scam
Scammers are once again using the biggest names in tech to pry personal information from unsuspecting consumers, with the latest gambit involving fake calls from Apple support.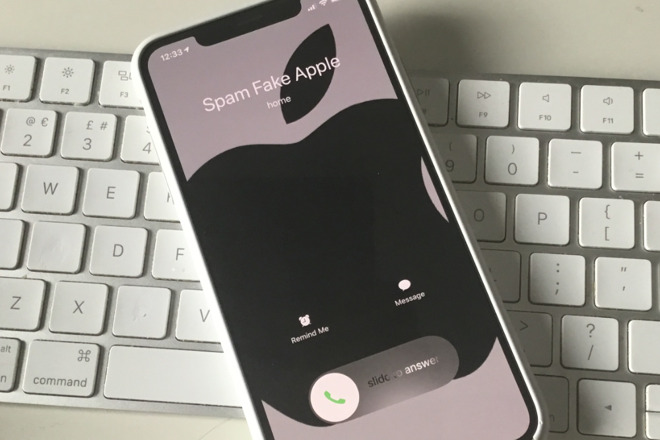 Flagged by the U.S. Federal Trade Commission on Thursday, scammers are invoking robocalling techniques to glean credit card numbers, account passwords and other sensitive data from Apple and Amazon customers.
The scamming effort is detailed in a blog
post
that warns consumers of suspicious calls claiming to be from Apple or Amazon support services. Both ask users to follow prompts that ultimately divulge personal information.
In the case of Apple, call recipients are informed of supposedly suspicious iCloud account activity or an outright breach. Fake calls from Amazon are similarly worded, claiming a user's account shows suspicious purchase activity, a lost package, or problems with a recent order, the FTC says.
Robocalls are forwarded to "customer support" personnel with user interaction. Alternatively, victims are instructed to dial a support center phone number, likely a contingency for phishing calls sent to voicemail.
The FTC tells consumers to disregard the instructions. If Apple or Amazon account holders believe there is a problem with their account, they should attempt to make contact using only legitimate phone numbers or websites that can be independently verified.
With its large -- and typically well-heeled -- customer base, Apple is a preferred target for scammers. Early last year, for example, a particularly sneaky
phishing operation
involved robocalls that appeared to originate from AppleCare's 1-800-MY-APPLE number.