Apple launches bid to win Oscars for 'On the Rocks'
At the center of a new site aimed at awards judges,
Apple TV+
is concentrating its efforts on getting Academy Award nominations for "On the Rocks" writer/director Sofia Coppola, plus actors Rashida Jones, and Bill Murray.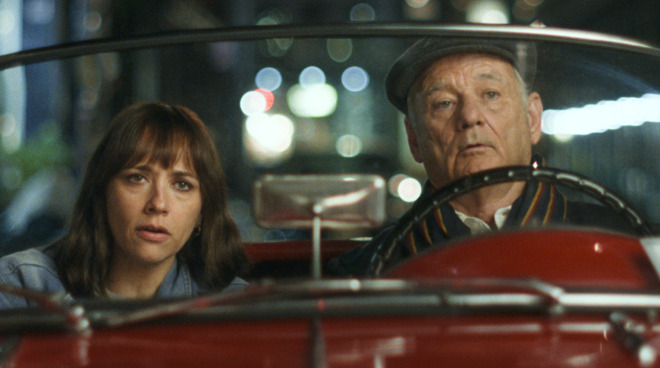 Rashida Jones and Bill Murray in "On the Rocks"
The movie "On the Rocks," is at the forefront of a new drive from Apple to get awards for its Apple TV+ service. As is traditional with all studios and film companies, Apple has now published a "For Your Consideration" site with trailers, screeners, and also a Q&A event with the "On the Rocks" stars.
This is the first time Apple has produced such a site, and it does include promotional material for virtually every movie and TV show that Apple TV+ has released during the last year. Reflecting its all-star cast and writer/director, Apple also produced a 20-minute "On the Rocks" virtual event to champion the film.
Writer/director Sofia Coppola and actors Rashida Jones and Marlon Wayans, were interviewed, over videoconferencing, by
Variety
Film Awards Editor Clayton Davis. The three told stories from the set, many of which involved their absent costar, Bill Murray.
Coppola, for instance, talked about how the film was shot in just 28 days, in New York City, a few months before the start of the pandemic. And she also shared some ideas about the origins of the idea of the film.
"I was thinking about this story a little while back, after having little kids, trying to figure out working, being creative, and having family," she said, "and I think when you become a parent you look at where you came from."
"So I was thinking about the topics the film was about and I wanted to have a father/daughter buddy story with a kind of caper, and the feel of a screwball comedy," continued Coppola. "All these things, in a fun, light way, but connected with more important themes to me."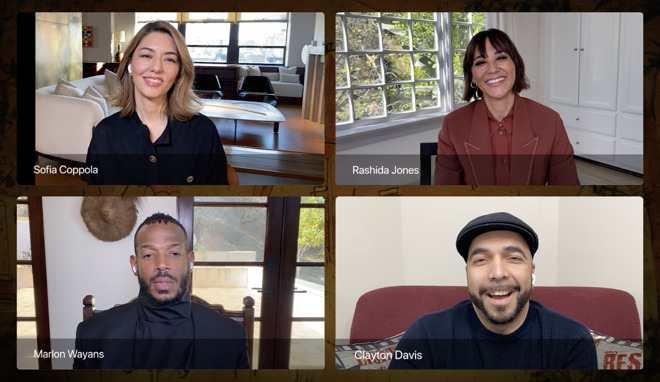 Sofia Coppola, Rashida Jones and Marlon Wayans promote "On the Rocks"
There were also stories told about Bill Murray, after interviewer Clayton Davis from Variety magazine, asked what he's like on set.
"If I thought too much about the fact that I was working with somebody as legendary as Bill, I think it would be difficult to stay in the moment," said Rashida Jones. "But he is so good at just being there, he's not bringing iconic energy all the time, he's bringing like tender, generous, scene partner energy."
"In embodying this role," she continued, "he's got this distant elegance about him, [and] I haven't seen him do that version of himself that often."
"And for me," said co-star Marlon Wayans, " I look at Bill as like a blueprint, for where I hope to progress to."
"It's nice to see when you kind of start letting off the gas, and you just kind of trust the coast, it's like a beautiful ride," he said. "I just love where he's at as an artist, it's a lot to learn from. He always brings this light and this joy."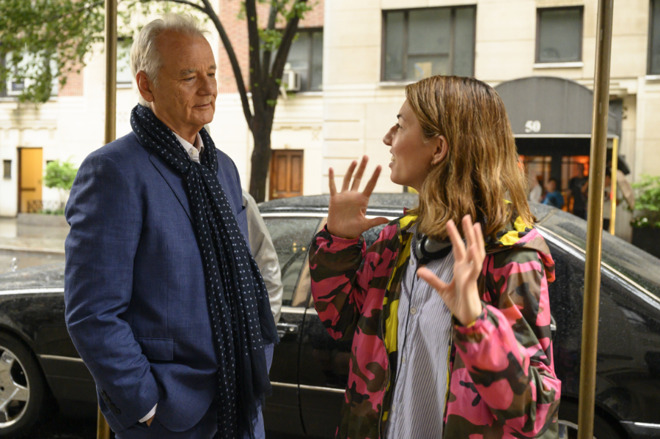 Bill Murray being directed by Sofia Coppola
The Oscar award process is much later than usual due to the pandemic, meaning that awards season is now only in its early stages. Nominations will be announced on March 15, with the Oscar ceremony set for April 25.
Industry buzz suggests that Apple may have a decent shot at Oscar nominations in general. Its "Wolfwalkers" is certainly eligible for the Best Animated Feature category, while "Boys State," and "Fireball," are potential Best Documentary nominees.
Currently Gold Derby, a site that has traditionally tracked predictions of Oscar chances, gives "On the Rocks" odds of 100 to 1 to win Best Picture. Similarly, Coppola is estimated at 100 to 1 for Best Director, and Jones is 100 to 1 for Best Actress.
However, the site also gives Coppola the much better 25 to 1 odds at winning Best Original Screenplay. Bill Murray's odds of picking up the Best Actor award is listed as 14 to 1.