NFL linebacker DeMarcus Ware worked with Apple developers to launch fitness app
After working with Apple's development team in 2019, Former NFL linebacker DeMarcus Ware is launching "Driven to Win," now available to download on the
App Store
.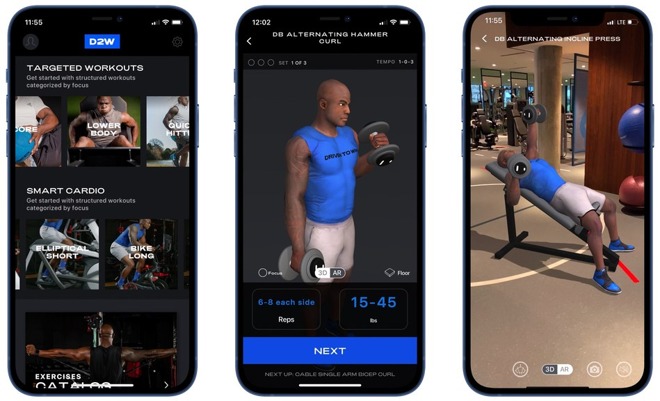 Athletes, sports fanatics, and those looking to get into shape can now train like professional athletes with a new fitness app named
Driven To Win (D2W.)
The app was developed by former NFL linebacker DeMarcus Ware, who directly sought help from Apple's app developers.
According to
CNBC
, Ware he began going to Apple's headquarters in 2019 to figure out how to best create the app.
"Their support was monumental on what I should and shouldn't do," Ware said of Apple developers. "It's not one of those things to where it's me partnering and saying, 'Hey, this is my name.' This is a product that I helped develop."
As it turns out, Ware had majored in computer science at Troy University, but he wanted additional guidance to create D2W.
Ware began developing the app in 2018, two years after retiring from the NFL and following extensive neck and back surgeries. To get it done, Ware partnered with Calvin Carter, the founder, and CEO of developer Bottle Rocket, who has created apps for Southwest, Capital One, Disney, and more.
To build the app, Ware's team built a room with more than 300 cameras that filmed Ware doing more than 700 exercises. It uses augmented reality and shows enhanced 3D models to give users detailed instructions on doing the exercise.
D2W aims to provide users with a personalized experience that feels like training with a real-life trainer rather than watching a series of fitness videos. It even syncs with the user's
Apple Watch
and suggests workout intensity and rest periods based on users' biofeedback.
The app is available now and costs $14.99 a month, $74.99 for six months, or $99.99 for a full year. Ware plans on adding additional features next year.
Ware and his partners are also looking for Series B funding for $30 million. They hope to eventually acquire smaller firms that have struggled due to the ongoing
coronavirus
pandemic.