More Apple Silicon Macs, new Apple TV, and more: what to expect from Apple in early 2021
Following Apple's trilogy of special events, and the
AirPods Max
launch, Apple almost certainly finished with its hardware launches -- but there's more coming. Here's what you could expect to see come out of Cupertino in early 2021.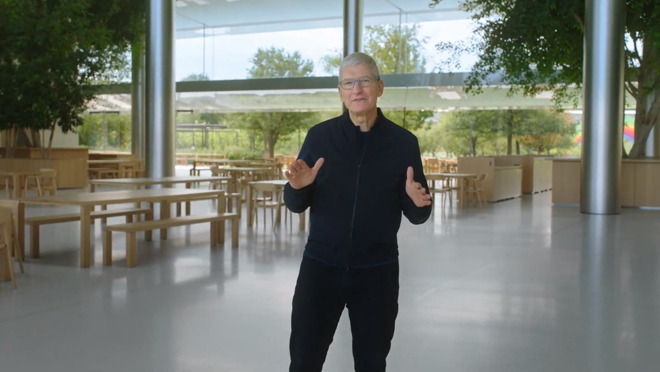 Apple CEO Tim Cook during the third Apple Event in November.
Apple made the unprecedented decision to hold three special events in three successive months toward the end of 2020 -- and didn't stop there. Alongside the expected launch of the
iPhone 12
range, the
Apple Watch Series 6
,
Apple Watch SE
,
HomePod mini
, new
iPads
, a trio of
Apple Silicon
Macs, and lastly the AirPods Max, there is still more in the pipeline.
Since we have heard so much about rumors for products that could have launched in 2020 but didn't, we've got a pretty good idea of what Apple's next product launches will entail. Taking into account historical launches, we also probably have a decent idea of when you'll see whatever Apple launches next.
When will the next Apple launch take place?
Although 2020 and the coronavirus upended many schedules, Apple's historical launches can still help us make an educated guess for 2021. Especially as history tells us, there's not likely to be anything new early in the year.
If we are counting launches from the last 10 years, the only product launched in January was the third-generation
Apple TV's
"Rev A" update in 2013, and Apple didn't even announce that one.
The bulk of early launches for Apple over the last decade all took place in March of each year, with the iPad range being the predominant product since 2016. Other products do also crop up in the month, such as the Early 2020
MacBook Air
, the 2019
Retina 4K iMac
and
Retina 5K iMac
, second-generation AirPods, the first-generation
iPhone SE
, and some MacBook models in 2015.
This isn't to wipe out January entirely, or to discount February, for launches, though, as the
HomePod
shipped in February 2018 after being announced months earlier at WWDC. Additionally, a MacBook Pro update occurred in February 2013. It just seems implausible that a major product launch would occur in February or January based on previous years.
Although, again, this doesn't consider the effects of 2020 and Apple's new willingness to shake things up with three product launch events in succession. Add in the number of products that have been rumored for launch but didn't see release, and all bets are off for the start of 2021 as a whole.
What can we expect?
Apple can't launch a product before it's ready, but it won't launch them until the time is exactly right. So March iPad releases are done with a mind to when the education market is buying, for instance.
At the other end of the year, iPhones are launched to maximize their chances as the big holiday buy. Even when the reasons are not as clear as with these, though, Apple always has a plan.
Apple has a reason to launch what it does, when it does -- and also in what combination, if any. For years, the Apple Watch would benefit from being launched during the huge iPhone presentations, for instance.
However, if we can't always know the reasons and only continue to wonder what Apple is waiting for on the "AirTags," there is something we can be confident about. There is still a large pool of products we can be pretty sure are coming, if only we knew when.
AirTags
"AirTags" are the archetypal example. These Tile-like devices are expected to provide a secure form of location tracking are as certain as can be. Countless supply chain details, leaked images, and even examples buried in Apple's own iOS code, all make it sure that "AirTags" are coming.
Apple could still surprise us with the name, as it did when the rumored AirPods Studio headphones were released as AirPods Max. Or when the initial Apple Silicon Macs came out, and we first heard the name M1.
Less certain rumors have pointed to more capability in "AirTags" than location tracking, though. Rumors have speculated there could be some added augmented reality view within the Find My app designed for "AirTags," which would show an approximate nearby location of the tag within the iPhone camera view.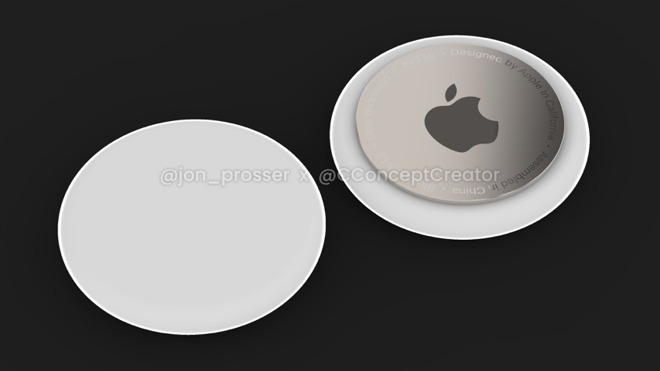 A render of Apple's AirTags [via Jon Prosser]
Instead of determining its own location and burning battery with GPS, the "AirTag" would instead send out a repeated ping, which could be picked up by iPhones owned by other people passing by. These pings would be recorded along with the location, encrypted, and then reported back to the tag's owner securely.
Crucially, the "AirTag" would be attached to another item, such as a pair of keys or kept in a pocket in a bag. Using a circular design and roughly the same size as a coin, the tags would most likely be attached by being included in a holster or a clip, which the user could acquire separately depending on the item they want to track.
Although "AirTags" now surely won't come out in 2020, rumor claims that we won't have long to wait. One report from
October 9
claims Apple is holding the product back until just March, 2021.
Whenever Apple decides to bring out the "AirTags," it is thought that Apple could price it more than Tile and other equivalents, putting it in the ballpark of $25 to $35 apiece, excluding accessories.
24-inch iMac
Given the release of a Mac mini, MacBook Air, and 13-inch MacBook Pro equipped with Apple Silicon, as well as Apple's aggressive two-year transition timeline from Intel chips to ones of its own design, it was certain more Macs would be coming. What was less sure was just how different they would be from these M1-based machines.
Thought to sport a 24-inch display, the
24-inch iMac
is anticipated to be a departure from the norm in multiple ways, starting with the use of Apple Silicon instead of Intel processors. Whether it uses the same M1 chip as the others or goes down the route of having a modified version or possibly a more powerful variant remains to be seen.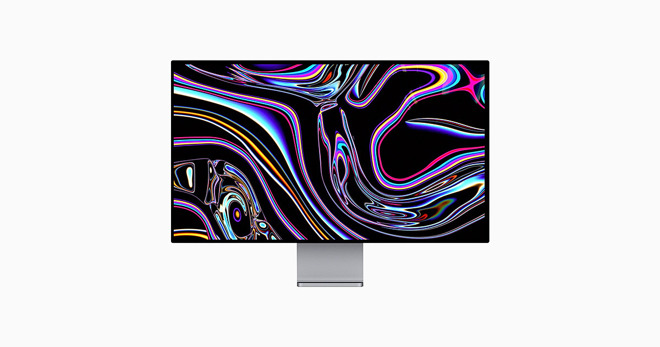 The Pro Display XDR has the slimline bezels that could be copied in an Apple Silicon iMac.
Ming-Chi Kuo speculated a 24-inch iMac with an ARM-based chip would arrive sometime in 2021. Meanwhile, a report from
DigiTimes
in
June
said there would be a new ARM-based iMac launch in the "second-half 2020," which may have been optimistic.
The switch over to Apple Silicon and the screen size does open up many different opportunities for Apple to change the design. Using a mobile-hardened chip design offers the possibility of a fanless iMac, though it could easily continue to use some sort of cooling system, possibly learned from the thermal management designs of the
iMac Pro
and
Mac Pro
.
There is the suggestion it could borrow the design language of the iPad Pro, complete with an edge-to-edge display, minimal bezels and chin, and a more uniform bezel in general. There is a possibility elements could be taken from the
Pro Display XDR
.
The screen design could include a change in technology to Mini LED, though this may be a jump too far at this stage.
It is thought the pricing of the model running Apple Silicon could be more expensive, as it puts a burden on the supply chain, which may make it more expensive than its 4K iMac counterpart.
iPad mini 6
Apple last updated the
iPad mini
with the fifth-generation model in March 2019, so an almost two-year wait for a refresh seems to be plausible. However, there are relatively few rumors and speculation reports about such a model.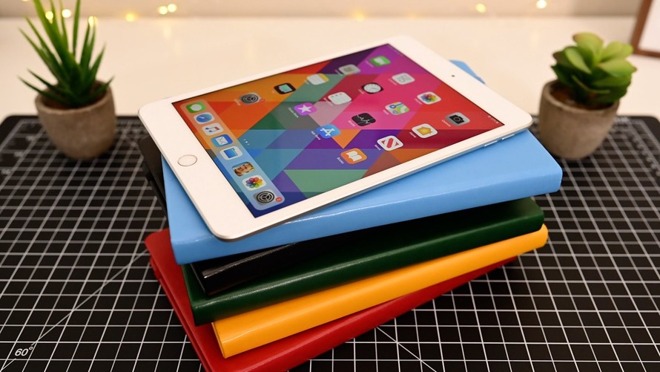 The current-generation iPad mini 5
One report from analyst
Ming-Chi Kuo
in May offered the
prediction
of a new iPad mini model in the first half of the calendar year 2021. Following the "iPhone SE's product strategy," the model will apparently adopt Apple's "fast chips" as well as using a screen measuring between 8.5 inches and 9 inches, which could signify the use of an edge-to-edge display.
Given Apple's continued shift towards USB-C in the iPad line with the iPad Air 4, there's a plausibility that the mini model could undergo the same change.
AirPods X
Another in the AirPods range, the "
AirPods X
" could be a lower-cost version of AirPods that ditches the completely wireless design in favor of one that follows a more conventional path. With a cable connecting the two earbuds, the earphones would loosely resemble the BeatsX, complete with in-line audio controls.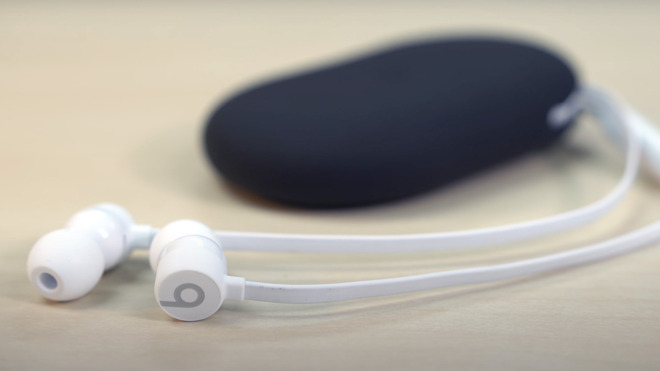 BeatsX, a possible inspiration for the "AirPods X"
Such a design would make them more useful for fitness-oriented customers, as it would be less likely for a user to lose the entire set, rather than a singular earbud. It may also be easier to temporarily store the earphones as well, as it would be plausible for Apple to include magnets in the earbuds so it can be held around the neck when not in use.
While there is the prospect of it being a value-edition model, complete with a lower price tag and fewer features than the AirPods Pro, they may still command a high price. It is suggested they could cost around $200.
AirPods Pro Lite
A middle-road between the AirPods and
AirPods Pro
, the "
AirPods Pro Lite
" would offer some of the Pro's features, but at a more wallet-friendly price point, in theory.
It is unclear exactly what features would be included in the model, but some form of active noise cancellation is likely to appear, if not the fully-realized form used in the AirPods Pro. What is believed is that it will keep the dual-earbud design of the other two models, with the completely wireless concept continuing the use of a charging case.
Pricing speculation puts it at around $200. Some
speculation
has put its launch sometime in the first half of 2021, which is quite a large release window.
Apple TV 6
Apple is somewhat overdue to bring out an updated version of the
Apple TV
, with its last major introduction being the
Apple TV 4K
in 2017. It seems to be likely that a new model could surface soon, and rumors have pointed to one that could be called the "
Apple TV 6
."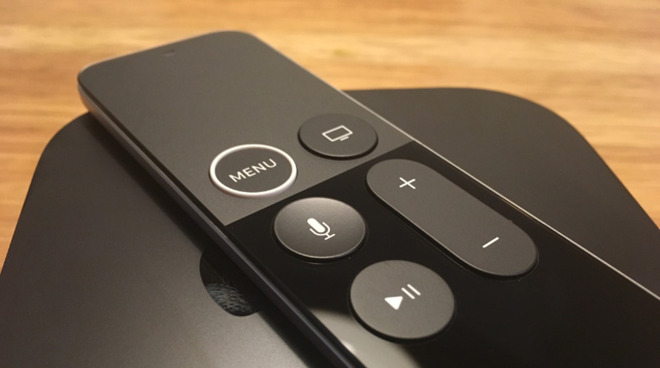 The Siri Remote could change to include UWB support in the Apple TV 6.
Following on from the last major update, the sixth-generation model is rumored to be a specification refresh of the Apple TV 4K, with it housing a better A-series chip. The use of something like the
A12Z
or another newer chip could enable improvements in graphics performance, such as in games available on
Apple Arcade
.
Storage is another area that may benefit from the upgrade, with the capacities boosted to either 64GB or 128GB options. Ultra-Wideband may also be used, with the U1 said to be included for location sensing services and power a new Siri Remote.
Despite the specification bumps, one thing that may remain the same is pricing, with it expected to be in line with current models at $179 and $199, depending on capacity.