Apple shares trailer for season two of 'Dickinson,' coming to Apple TV+ on Jan. 8
Apple on Friday released the first official trailer for the second season of upcoming
Apple TV+
series "Dickinson," arriving on Jan. 8, 2021.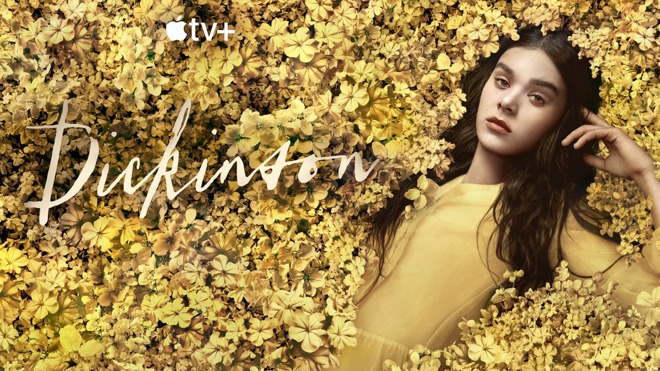 Credit: Apple
The series, which stars Hailee Steinfeld as American poet Emily Dickinson, was renewed for a second season before the first one aired. In June, "Dickinson" was
one of 10
award winners in the Peabody 30's entertainment category.
Season two follows Dickinson as she is pulled out of her private literary light and thrust into the public eye.
In addition to Steinfeld, the series features an ensemble cast that includes Nick Kroll as Edgar Allan Poe and Timothy Simons as Frederick Law Olmsted.
One of the first shows to hit Apple TV+ when it launched in November 2019, "Dickinson" will also become one of the platform's first shows to receive a second season, and has already been
renewed
for a third.
"Dickinson" season two will debut on Friday, Jan. 8, 2021 on Apple TV+. The premium Apple streaming platform costs $4.99 a month, but is also included in every
Apple One
bundle.