Nomad Sport Strap review: a more rugged alternative to Apple's
Nomad's latest
Apple Watch
band is a reimagined active lifestyle option that is comfortable, easy to connect, and puts off a more rugged aesthetic.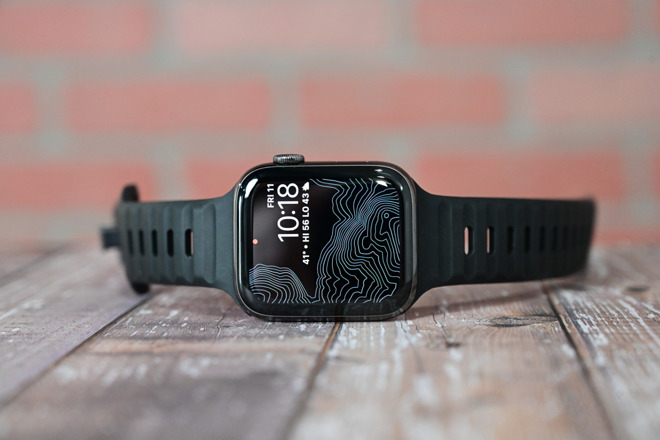 The new Nomad Sport Strap
Apple Watch bands continue to be a hit for Nomad, with the company releasing
several new models
as of late. This time we are focusing on its Sport Strap.
More durable than Apple's bands
The band only ships in a black option with grooves down either side, and is made of an ultra-durable fluoroelastomer called FKM. Used frequently in other industries, such as the automotive world, it is heralded by Nomad as being extremely resistant to chemical and physical wear -- exactly what you'd want on a reliable watch band.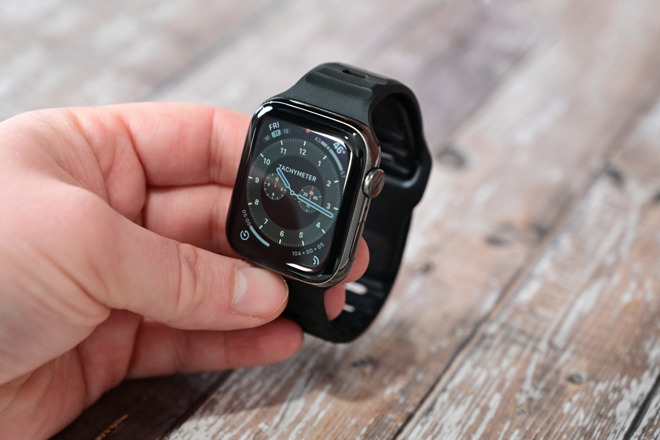 The new Nomad Sport Strap
The first time we picked up the band, we noticed how hefty it was, being more a solid accessory that doesn't feel like a light or cheap band. It can twist and bend easily, but stretches very little.
Nomad uses a custom pin and tuck closing mechanism, akin to Apple's own bands. For the pin, it is made of aluminum that is anodized to a dark gray color. On the bottom of the pin is a Nomad logo. That pin is wide and takes a good amount of pressure to look when putting the band on. The excess part of the strap is tucked away, fitting under the other side of the strap.
A slight concave curve to the band helps prevent it from sticking to your wrist while working out or generating a sweat. The inside is also full of ventilation channels that also make it more breathable for wear.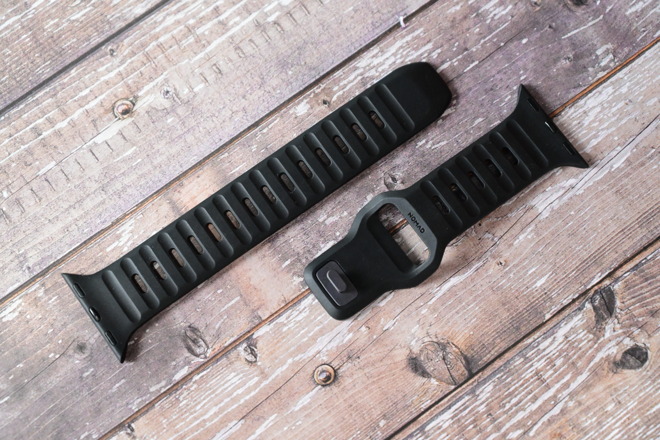 The new Nomad Sport Strap has custom metal hardware
Compared to Apple's Sports Band, the Nomad one has a similar closure, but is otherwise more rugged in every way. The pin and tuck clasp is stronger, the FKM rubber holds up more, and it overall has a more rugged appearance.
We'd say Apple's feels
softer
when you touch it, and of course comes in many more colors, but isn't as tough.
One thing that is slightly odd about the band is the number of adjustment holes. There are 14 in total that goes almost all the way to the end of the strap.
If you'd use that last adjustment hole, there is such a small amount of the strap left, it can't be tucked into the opposing end of the band. If someone did use this hole, it would make the band much more prone to coming off if the end of the strap is hit or snagged.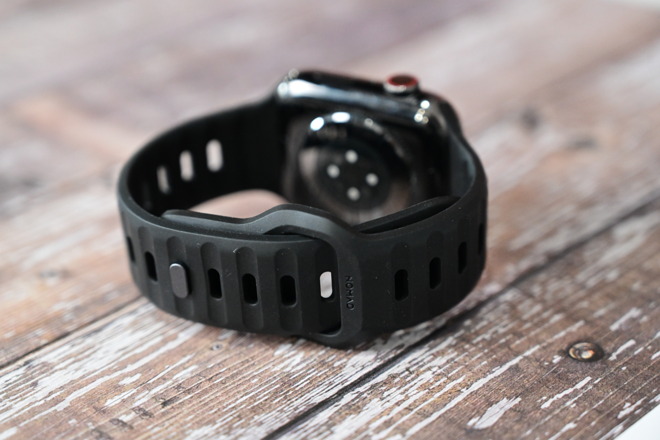 The new Nomad Sport Strap
It could have made more sense for Nomad to have included fewer adjustment holes to create a cleaner appearance. While it would fit smaller wrists, it also wouldn't have the chance to come free.
Should you buy Nomad's Sport Strap?
Apple Watch straps are entirely up to personal taste. If you don't want a masculine and robust band on your wrist, then the Nomad Sport Strap isn't for you. But if you like the look of the band, you won't be disappointed.
The band is very comfortable for us to wear, has been incredibly secure, and doesn't appear that it will fail over time. It's a great alternative to Apple's sports band that has a simple appearance, with not much style outside of their color.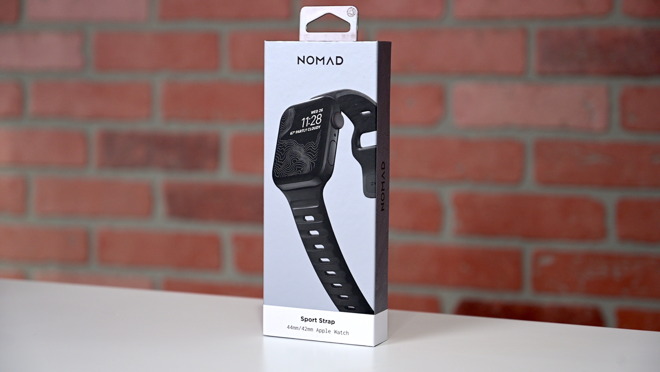 The new Nomad Sport Strap available now
Nomad's lineup includes the
Rugged Strap
with a traditional buckle clasp, several leather options in varying colors and thickness, and now the new Sport Strap. In our opinion, you can't go wrong with any of them.
Pros
Rugged FKM rubber


Unique rugged appearance


Strong custom pin and tuck clasp


Comfortable and breathable
Cons
Unnecessary adjustment holes


Not as soft to the touch as Apple's
Rating: 4.5 out of 5
Where to buy
Nomad's Sport Strap for the Apple Watch can be
ordered from the company directly
for $49.95. If you use code
AI20
you can get 20 percent off your purchase.