Apple iPhone production reports corroborate 'supercycle' thesis, analyst says
Investment bank Wedbush says that recent reports of iPhone production bumps are only the latest indication that the
iPhone 12
"reality is meeting the initial hype."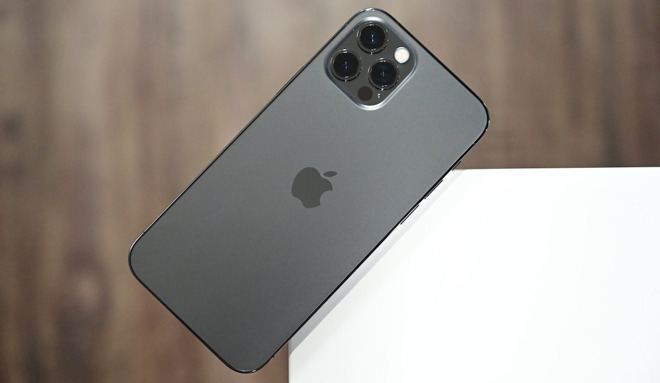 Credit: Andrew O'Hara, AppleInsider
In a note to investors seen by
AppleInsider
, lead analyst Daniel Ives cites a
Nikkei Asian Review
report
from Tuesday that indicated that Apple plans to produce up to 96 million
iPhone
units in the first half of 2021.
That bump in production would represent a 30% year-over-year increase in smartphone models produced, and is also well ahead of current Wall Street expectations, Ives wrote.
The analyst said the recent reports echo Wedbush supply chain checks that
suggested
Apple could ship 230 million iPhone units in 2021. Ives believes that the current trajectory hints at a potential bull case, which could see Apple sell upwards of 240 million units, smashing the previous record of 231 million units shipped in 2015.
All of this is evidence that the proposed iPhone 12 "supercycle" is currently underway, Ives added. The investment bank is continuing to anticipate Apple shipping 80 million iPhone 12 and
iPhone 12 Pro
units in the initial launch period, with a number in the high-80 millions as a stretch goal.
Wedbush initially believed that 350 million out of 950 million iPhone units are currently in an upgrade opportunity window. With China remaining a central component of the proposed "super cycle," Ives said that the signs point toward an "unprecedented upgrade cycle for Apple with a major holiday season on the horizon."
The analyst is maintaining his 12-month price target of $160, based on a sum-of-the-parts valuation on Wedbush's 2022 AAPL fiscal year estimate. Ives arrives at that estimate by way of a 15x multiple on Services at $1.1 trillion and a 6.5x multiple on the rest of Apple's hardware business at $1.7 trillion.
A bull case, which Ives believes there is increasing evidence for, bumps that price target up to $200, based on raised 2022 estimates of $1.3 trillion for Services and $2.2 trillion for hardware.
Shares of AAPL are currently priced at $126.81 on the NASDAQ, up 4.13% in intraday trading.