Merry Christmas & Happy Holidays from all at AppleInsider
We wish you a peaceful Christmas, filled with much debate in our forums over the articles, reviews, and news that we'll be keeping you company with.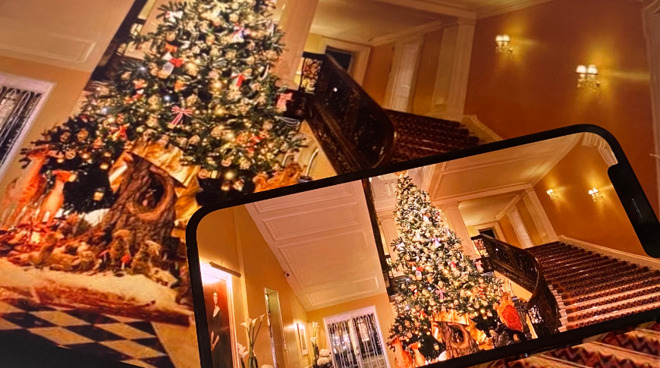 That's not just any Christmas tree. It's from Claridges in England, and was designed in collaboration with Jony Ive in 2016.
Regardless of what holidays you celebrate, this is the time of year when most of us can take a bit of a break from work. Just like you, though, there is never a time when we stop being interested in Apple, so be sure you don't miss out on any of the year-end specials we've got.
It wouldn't be much fun if we unwrapped everything all at once, so throughout the holidays and into the new year, we'll roll out articles that are practical, serious -- and opinionated. And, of course, we'll still be on the lookout for breaking news and hot deals, because not everybody associated with Apple takes a break for Christmas.
While we hope you get presents you love, there's nothing wrong with buying yourself a gift, either -- especially not after the year we've all had. So throughout the holiday period, we'll be singling out new products with detailed, hands-on reviews.
Thanks for reading
AppleInsider
in 2020. This is a fascinating time in the company's history, and it is a privilege that we get to examine and analyze it all with you.