Intel under pressure to explore strategic options amid chip industry challenges
Hedge fund Third Point is urging Intel to make some big business changes in the face of losing chip supremacy to efforts by Apple, Amazon, Microsoft, and TSMC.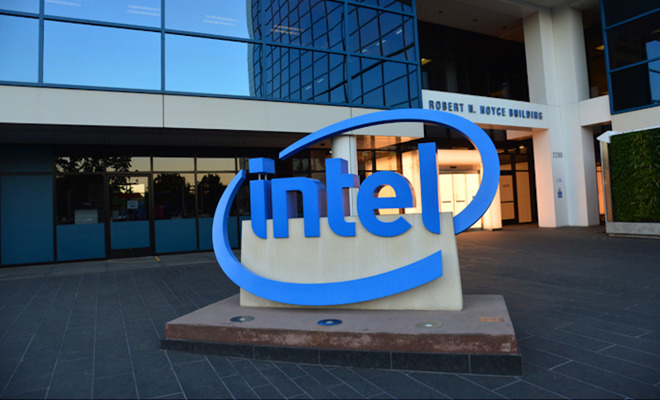 Credit: Intel
Third Point CEO and founder Daniel Loeb wrote a letter to Intel chairman Omar Ishrak on Tuesday calling for the company to boost its position as a provider of chips for computers and data centers,
Reuters
reported
. Third Point has a nearly $1 billion stake in the chipmaker.
In his letter, Loeb called Intel's most pressing task its "human capital management issue." He cited the fact that many Intel chip designers have left the company after being "demoralized by the status quo."
"Without immediate change at Intel, we fear that America's access to leading-edge semiconductor supply will erode, forcing the U.S. to rely more heavily on a geopolitically unstable East Asia to power everything from PCs to data centers to critical infrastructure and more," Loeb wrote.
According to Loeb, Intel has lost its pole position in chip making to Samsung and Apple's chip fabricator Taiwan Semiconductor Manufacturing Company (TSMC). He added that Intel is also losing market share to AMD and missing out on the artificial intelligence market dominated by NVIDIA.
The hedge fund CEO also noted that several Intel customers are currently developing their own first-party silicon and sending those designs to contract manufacturers, bypassing Intel.
Apple recently launched its first
M1
Mac devices with proprietary
Apple Silicon
chips. Microsoft and Amazon are also said to be
following
Apple's lead.
Intel has
promised
to continue supporting Apple even as it announced its plans to move to first-party processors in its Mac lineup. At the time, Intel also insisted that its chips provided a better experience for consumers.
As possible solutions, Loeb said that Intel should retain an investment advisor to "evaluate strategic alternatives." Those could include separating its chip design from its semiconductor manufacturing business.
Loeb added that Intel could offer new solutions to retain customers like Apple, Microsoft, and Amazon instead of letting them send manufacturing away.
Intel last
reported
earnings in October. According to
CNBC
, the company's Q3 fiscal results were better than expected because of continued work-from-home and remote education trends, but showed some weakness in the data center business.