Component leak suggests 'AirPods Pro 2' may come in two sizes
Images showing various system-on-a-chip housings for an unreleased "
AirPods Pro 2
" have surfaced on Twitter, shared by someone generally known for accurate part leaks.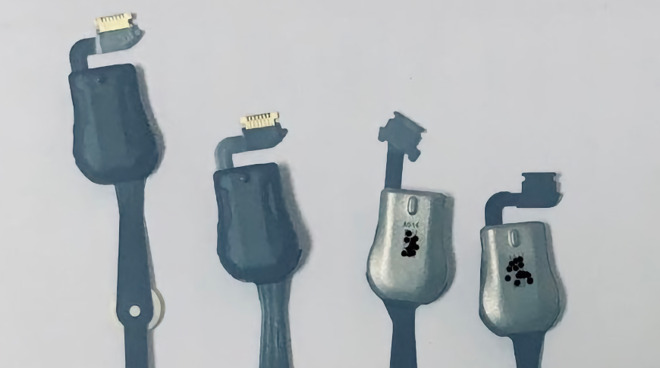 Image of the SoC housing from an alleged new set of AirPods Pro
A Twitter user known as "Mr. White" with a decent leaking history has shared new part images for the "AirPods Pro 2." The images shown depict different sized SoC housing for the H1 processor which could indicate different sized earbuds in the future model. Mr. White mistakenly calls them W2 processors, however.
The different colors seem to be meaningless. The leaker remarks in a later tweet that "AirPods not suitable for black" meaning there could be another reason for different colors besides color coordinated hardware.
Apple is
expected to release
the "AirPods Pro 2" alongside new "
AirPods 3
" in early 2021. The SoC package is expected to be
more complex
in order to accommodate more tech in a smaller device, which could also eliminate the stem entirely.
If the "AirPods Pro 2" move to a stemless design, then there will be a need for different sized ear pieces in order to get the best fit for a user. This explains why there would be different sized SoC housings.
Mr. White has a history of sharing Apple part assemblies on Twitter -- seemingly straight from the assembly line. The account is accurate enough for what has been released, minus some notable misses.
Previously, the leaker shared images of
braided Lightning cables
and
AirPower
panels that
never released
, but did show off
back panels
of the
iPhone 12 Pro
before it was announced with its proper LiDAR placement.