Apple loses iOS copyright claim in suit against security firm Corellium
A U.S. federal court has handed a win to security firm Corellium, ruling that its emulation of Apple's
iOS
is fair use.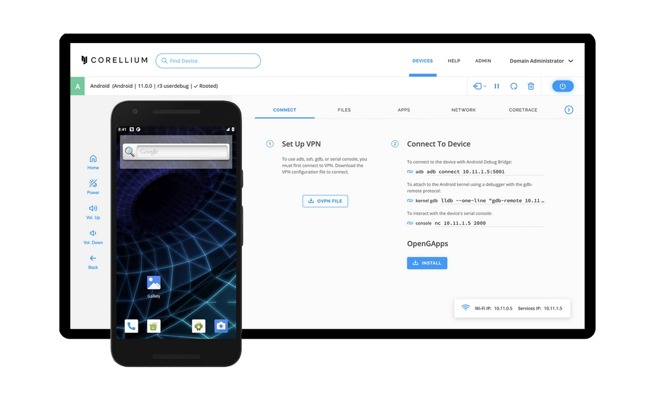 Credit: Corellium
U.S. District Court Judge Rodney Smith issued the ruling on Tuesday, throwing out Apple's claims that Corellium had violated its copyrights. Judge Smith denied Apple's motion and granted Corellium's in part to "the extent the Court finds that Corellium's use of iOS constitutes fair use."
On the other hand, he didn't throw out any motions related to the DMCA claim. Apple had accused the company of violating the Digital Millennium Copyright Act, which criminalizes technology intended to circumvent access to copyrighted works, through illegal replication of the iOS operating system.
"Weighing all the necessary factors, the Court finds that Corellium has met its burden of establishing fair use. Thus, its use of iOS in connection with the Corellium Product is permissible," Judge Smith wrote.
Corellium was founded in 2017 and created a platform that allowed customers to run virtual iPhone environments on computers. That proved useful to security researchers, since it allowed them to find bugs and security vulnerabilities in iOS.
Apple first
sued
the virtualization company in 2019 for copyright infringement. Since then, Apple has
escalated
its fight with Corellium,
subpoenaing
records from contractors who have used the iOS emulating platforms.
Along with the copyright claims, Apple argued that Corellium's product could be dangerous if it fell into the wrong hands and that it sold the system indiscriminately. Judge Smith called the first argument "puzzling, if not disingenuous," and added that Corellium uses a vetting process before it sells its products to customers.
The Cupertino tech giant had initially attempted to acquire Corellium in 2018,
The Washington Post
reported
. As those acquisition talks stalled, Apple filed the lawsuit that threatened to sink the startup. Compared to Apple, its resources and budget were limited.
Apple's lawsuit was said to have
scared
security researchers away from Corellium's product. In 2019, Apple
announced
the Security Research Device program, which allows researchers to find vulnerabilities in specialized iPhones and could serve as an alternative to Corellium and other products.
Apple Versus Corellium- Ruling by Mike Wuerthele on Scribd