2020 in review - the AppleInsider stories you liked the most
AppleInsider readers have consumed thousands upon thousands of news stories and posts over the course of 2020, and some were more read than others. Here are the five stories that you read the most from the last 12 months.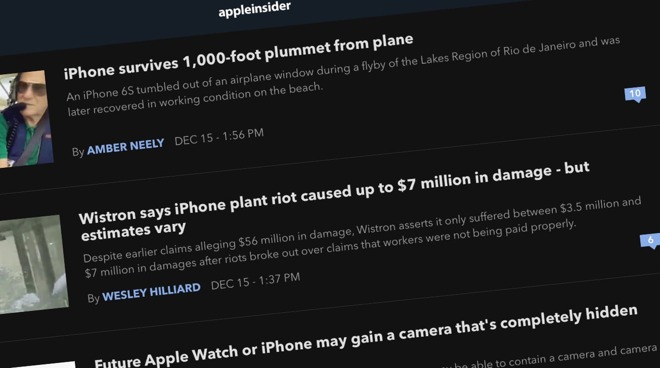 5 - Amazon says users don't own content bought on Prime Video
The fifth most-read story on
AppleInsider
dealt with a lawsuit where Amazon was accused of
false advertising
and unfair competition due to the way it handled purchases of content hosted on its streaming service.
In short, a customer could buy content from Amazon to view on Prime, but then Amazon could remove access later. Therefore, Amazon was accused of "secretly" reserving the right to end consumers' access to Prime content.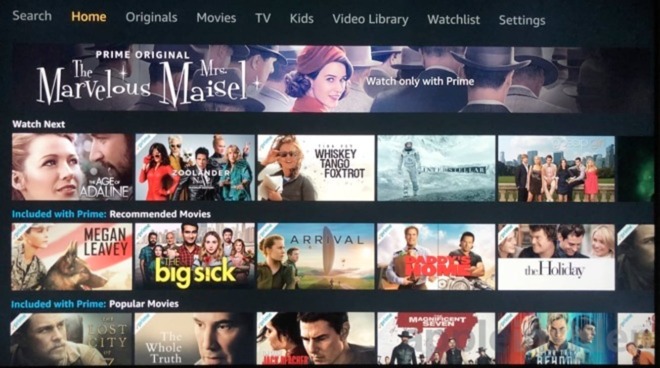 Amazon's video app offers access to all of its Prime Instant Video content.
Amazon argued that the plaintiff, Amanda Caudel, didn't suffer any injury due to its terms of service, as she had continued to buy content through the service since filing the lawsuit. Amazon argued that the agreements weren't for the purchase of content but for a limited license for "on-demand viewing over an indefinite period of time," terms presented each time content was purchased.
The lawsuit is ongoing, with the next significant activity expected to take place in late January.
It is likely the story caught the attention of readers who are entrenched with the idea of owning physical media at a time when many people have instead embraced streaming. With discs, the content can't be easily taken away from you because its manufacturer declined to pay to continue a license for a longer period of time.
Meanwhile, consumers who buy content for streaming face the prospect of losing access down the line for various reasons, but chiefly time-limited licensing agreements.
The temporal nature of streaming makes the industry extremely useful and accessible to customers but has that genuine potential to take away a cherished piece of content without warning.
4 - Entire 'iPhone 12' & 'iPhone 12 Pro' lineup specs detailed
Leaks and rumors surrounding Apple's next-generation iPhones are almost always a popular topic, and 2020 was no exception. This year involved a wide variety of leaks about the iPhone 12 range. With a relatively high level of accuracy, especially when you consider
this article
dates back to May 11.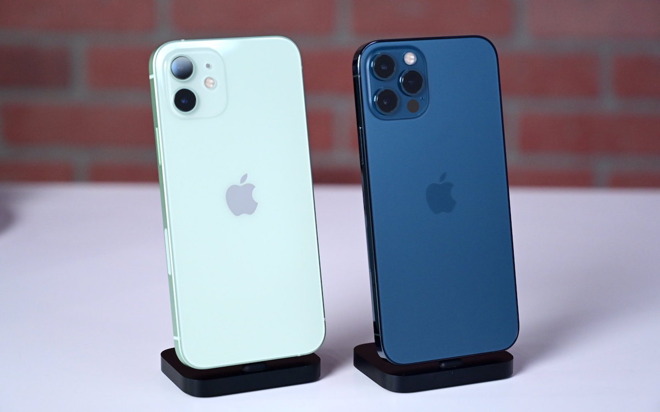 The iPhone 12 (left), and iPhone 12 Pro (right)
Many of the claims in the post turned out to be quite accurate, such as the display sizes, the use of OLED across the board, the use of aluminum on the
iPhone 12 mini
and
iPhone 12
versus stainless steel on the
iPhone 12 Pro
and
iPhone 12 Pro Max
, and the use of LiDAR on the Pro models.
By this time in the year, most of the rumors and speculation were along the same lines and pretty much solidified everyone's expectations for what they were going to see in the October special event.
Arguably, the only thing not nailed down properly at that time was Apple electing to call the smallest model the iPhone 12 mini. Early guesses got the Pro, and Pro Max suffixes right, but instead considered the smaller non-Pro model to be the main iPhone 12, accompanied by a larger iPhone 12 "Max."
Considering rumors for the "iPhone 13" are already circulating. Given the relatively early accuracy of rumors and leaks for the iPhone 12, it remains to be seen if the same feat could be achieved in 2021 or even brought further forward.
3 - Apple sued for '$2 priceless trillion' following 2018 iPhone repair
Lawsuits are known to be dry and dull, albeit sometimes quite important to report on. However, like the rest of the world, sometimes a left-field filing can emerge that begs to be reported on.

The absurd valuations that went into the headline's creation.
That was the case for a
June filing
in the U.S. District Court for the Eastern District of Missouri by Raevon Terrell Parker, with claims of an Apple Store repair of an iPhone 7 gone awry in October 2018. However, rather than being a problem that couldn't be fixed, the complaint alleged that Apple kept the iPhone because it was "the first phone to have new features," and handed him a replacement.
These so-called "new features" included the ability to "bypass certain start-up load screen options, and the ability to "communicate with other devices faster and more accurately. Parker also demanded compensation for the "discovery of the Group FaceTime feature," with the claimed theft supposedly aiding Apple with the "creation of iOS 12."
The lawsuit was a re-attempt by Parker to sue Apple over the incident, which featured some interesting valuations.
The valuation of items Parker demanded included an iPhone 7 at $1 trillion, iOS 12 at $1 trillion, and Parker's mentality at "priceless," all summed up as "$2 priceless trillion USD" He also wanted $900 for the rental of the iPhone 7 by Apple, which brought the total to $2 trillion and $900 USD and a priceless item."
The later lawsuit demanded $1 trillion "due to hospitalizations, travel, distress, humiliation, embarrassment, [and] defamation of character." In a seeming moment of self-awareness, Parker also suggested, "I don't think that the plaintiff can be compensated for being labeled crazy."
According to
filings
from July, it seems that the courts didn't look too kindly, with it dismissed without prejudice but with the added note "it is hereby certified that an appeal from this dismissal would not be taken in good faith."
Some stories on
AppleInsider
are popular because they strike a chord with people. Others because they detail major events in Apple's existence. This story's presence on the list shows there's still room for the unusual and the absurd. The story that people will read and smirk at because it's so left-field that no-one would rationally go down that route.
And yet, someone did, making this story the third most-read item on
AppleInsider
in 2020.
2 - Apple about to release seven iPads, eight 'Apple Watch Series 6' models
The entirety of 2020 was a year that was weird for many different reasons, and it gave Apple license to go down the route of holding multiple product events instead of one main iPhone event. The fall saw three events over three months, and of course, the search for rumors and information ahead of each presentation revealed many different details.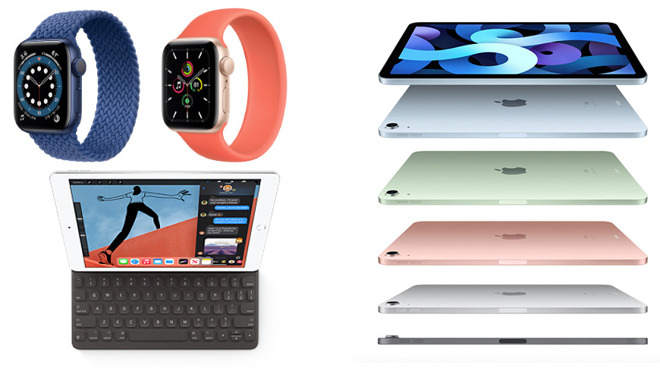 iPads and Apple Watch models Apple launched in an event a few weeks after the report was published.
A few weeks ahead of the first "Time Flies" event, one of the most significant sources of upcoming product launches offered
hints about Apple's event
. The Eurasian Economic Commission's regulatory database listed SKUs that seemed to be for new iPads and the Apple Watch and became the second most-read article for 2020.
Generally, such regulatory filings are made before it could be released. Still, even though it wasn't a guarantee that Apple would show off the products, it was a relatively reliable indicator of inbound product launches.
The list included eight SKUs for the Apple Watch, running watchOS 7, and seven iPad SKUs, running iPadOS 14. The following month, Apple
revealed
the
Apple Watch Series 6
, the
Apple Watch SE
, an updated
iPad
, and a refreshed
iPad Air
.
The sheer quantity of SKUs for each may have been the driving factor for this story. Given that this was also a time when a plastic Apple Watch was being rumored, it certainly fueled the prospect that Apple would show one-off during the event.
1 - How to customize your Home Screen on iOS 14
When people buy an iPhone, many want it to be their specific and unique telecommunications device. This need for a custom experience has led to the growth of the case market and countless designs of wallpapers being made available to download, ready to be used as the background for your iPhone's screen.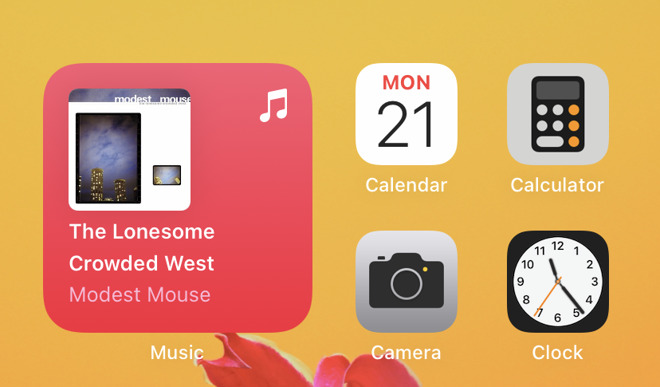 Widgets made it much easier to customize your iPhone's display.
With
iOS 14
, Apple enhanced iOS to include widgets, which allowed for more information to be shown on the screen, and far more possibilities to customize the appearance beyond which app goes where. Add in the power of Shortcuts to create custom icons for apps, and you have considerably more options available for customization than ever before.
Naturally,
AppleInsider
created a guide
explaining how to get started on your own design.
Why did this post get popular enough to become the most-read on the site? It's probably down to the post-iOS 14 launch period and social media, with many deciding to create
highly-customized
home screens that were shared on Facebook and Twitter.
When people see something cool about something they own and haven't tried out before, people will want to dabble with it, especially if it is easy to do. Some of these people may also share their designs, perpetuating the cycle for a while longer.
How big did the fad get? Big enough for one designer to make
$100,000
in just six days by selling icons.