2020 in review: AppleInsider's favorite articles of the year
It's been a long year, and Apple has been surprisingly active throughout all of it. As we wind down the year, the AppleInsider staff recaps their favorite articles of the year.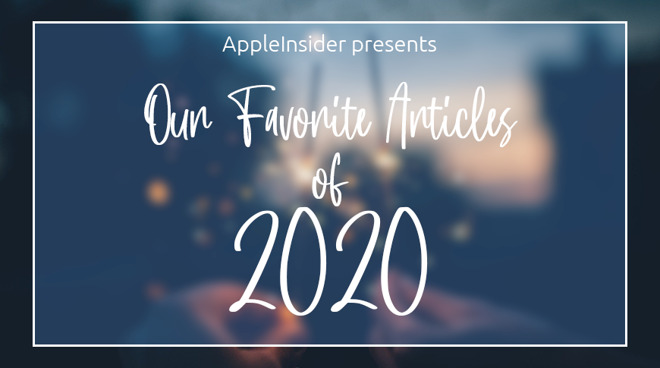 2020 has been a whirlwind of a year. There's the ongoing
coronavirus
pandemic, paired with an unprecedented amount of Apple events -- all covered by the staff here at
AppleInsider.
Each of us has our own favorite articles of 2020, which we'd like to share with you as we bid 2020 goodbye and welcome in 2021.
Malcolm Owen
Two iPhones and iPad used for NBC 'Today Show' outside broadcast
In a year dominated by COVID-19, industries around the world had to rethink how they operated. One of those who acted fast was the television industry, which had to maintain its production values while not taking advantage of things like a studio and a full camera crew.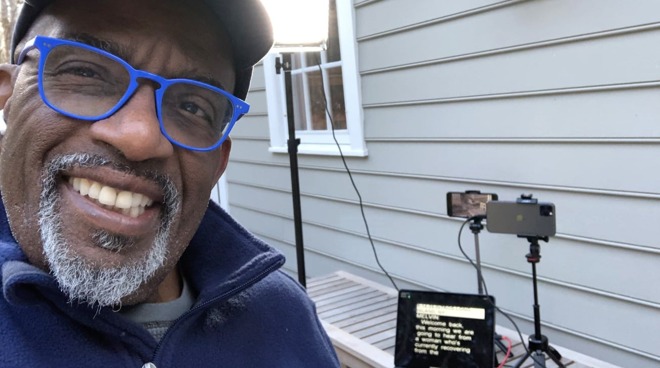 One of the early examples
of how television production changed was a photograph of a remote broadcasting setup used by Al Roker for
NBC's Today Show
. Needing to appear live on the show, and with relatively little time to engineer a solution that could be sent out to Roker, a solution was created using mostly commodity hardware.
Two iPhones were used, with one filming Roker as a live feed sent to NBC's server, and the other used as a "return" with the studio, allowing him to see the broadcast's other participants as well as clips played by production staff. An iPad was employed as a prompter due to its size and readability.
Along with the iPhones and iPad, Roker also had a basic LED light panel, a Sennheiser microphone, and iRig hardware for audio.
Roker's setup showed that it's possible to use products that you probably have laid around at home or could easily acquire and have a way to get a high-quality broadcast accomplished with minimal outlay.
This was also an early example of how Apple's hardware became so crucial to its users throughout the year, such as powering remote classrooms and work.
Neil Young rails against 'Fisher-Price' MacBook Pro audio for music production
Right at the start of 2020, the outspoken musician
Neil Young decided to pick a fight with Apple
. In January, he complained about modern music being made on the MacBook Pro, claiming the notebook's audio was of "Fisher-Price quality" and shouldn't be used for high-end music production.
The famous musician declared the DAC In the MacBook Pro was "no good," forcing users to "use an external DAC and do a bunch of stuff to make up for the problems that the MacBook Pro has because they're not aimed at quality. They're aimed at consumerism."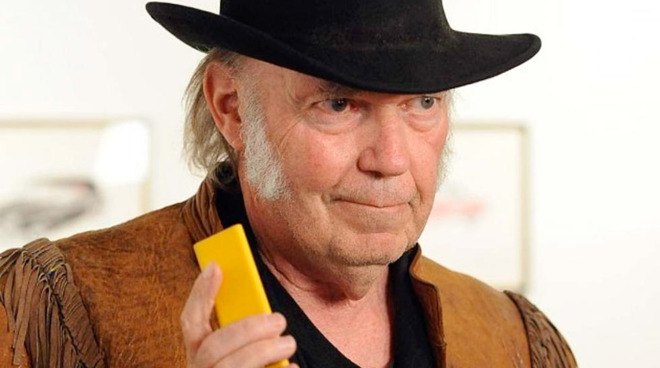 In the same interview, Young dismissed the MacBook Pro as something that "makes me barf," then attacked Grammy winners who use hardware like the MacBook Pro to put together samples by calling them "poorly sampled" recordings constructed to save memory and to "store more crap."
Young thought he could attack this due to his music-recording history, as well as being the guy behind the PonoPlayer, the high-fidelity music device and accompanying service that just crashed and burned. The PonoPlayer is a bright-yellow prism-shaped device that looks like something you'd hit with a squeaky plastic hammer into a triangular hole in a child's toy.
The entire argument over music quality ignored things like accessibility, which allowed Billie Eilish and brother Finneas O'Connell to create a Grammy-winning album from a bedroom studio. Using the Macbook Pro could cost a few thousand dollars, especially impressive when pitted against the tens or hundreds of thousands of dollars that a full recording studio production costs. Not to mention, Young has previously rallied against the idea of music streaming services in the first place.
Given his thriving during a period of AM radio, a medium not entirely well known for its audio quality, it seems out of place for him to rail against a high-quality audio recording and production tool like the MacBook Pro. If he doesn't like it, he doesn't have to use it.
As for why I love the story -- it's because it's a story that was so close to being headlined "Old Man Yells at iCloud."
Amber Neely
How AppleInsider staff work from home and what gear we need to do it
2020 has been exceptionally notable -- but especially because the
coronavirus
changed how the world operates. While I have been suffering just as much pandemic burnout as anyone else, I was incredibly proud of
AppleInsider
's unique COVID-19 coverage.
My favorite article of the year was when we took readers
behind the scenes,
to show them how we work remotely.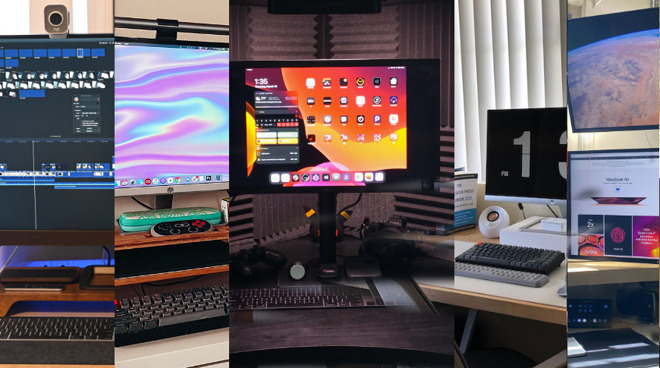 As working from home becomes the norm -- and likely will continue to do so -- it was nice to see all the different ways someone can go about doing it. While I've since moved from my small studio to a larger apartment with a separate office space, my setup hardly changed.
Free apps and things to do at home during the coronavirus pandemic
In close second was our carefully maintained list of
things you could do while socially distancing
-- though maybe not for the reasons you would think.
It was always more about what the list represented rather than the items themselves. Many of the activities on the list were provided by companies and institutions that were trying their hardest to help slow the spread of the virus by encouraging users to enjoy indoor activities.
Colleges, museums, and theaters gave people the ability to enjoy arts and science from their homes. Fitness apps offered free, at-home workouts that encouraged people to keep active as gyms were forced to close their doors.
Both game publishing giants and small game developers offered free activities for people of all ages and skill levels to do while we were socially distancing.
It's been a challenging year and seeing developers and institutions lead the effort to help ease the loneliness and uncertainty of lockdown was something that genuinely surprised me. It helped remind me that there is a global sense of community, even if it doesn't always feel that way.
Mike Peterson
Security experts have concerns about Apple and Google contact tracing
My favorite piece to work on was
this story
covering some of the privacy and security concerns of the Apple-Google Exposure Notification system.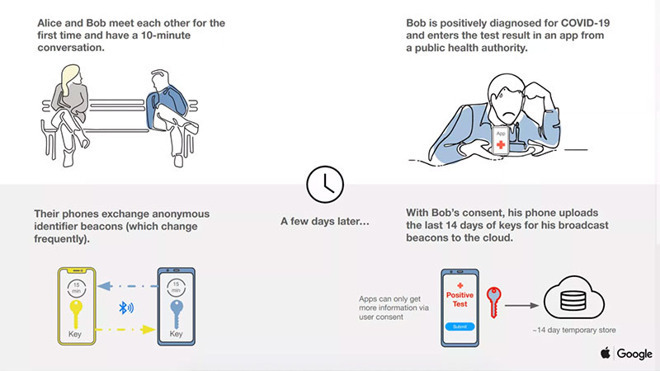 Whether those concerns actually panned out or not, speaking to security experts and reading the documentation about the exposure notification system helped further my understanding of how the system worked -- and why it is vastly better than some possible alternatives.
Apple, Google, and public health officials have since addressed many of the points brought up in the piece. But understanding the issues in the first place gave me peace of mind that the system could be a weapon in the fight against the ongoing global pandemic without endangering the privacy and civil liberties we hold dear.
When it comes to big tech, US government official incompetence is embarrassing and horrifying
As someone who covered the U.S. House antitrust committee hearing on July 29, I can speak to personal experience how fruitless and frustrating that hours-long meeting was.
That's why I think Mike (Wuerthele) and William did an excellent job outlining the failures of that hearing in this
piece
.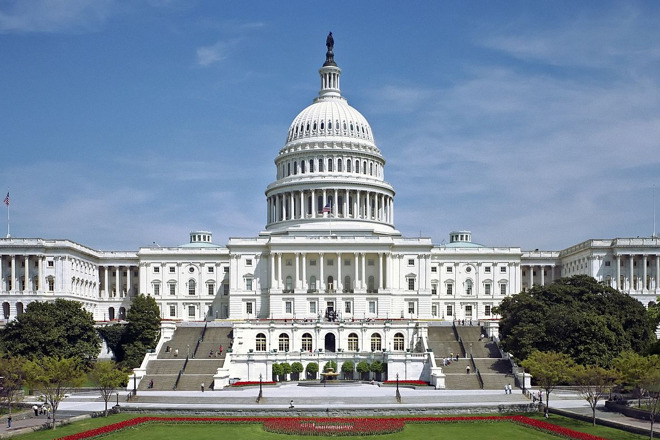 It succinctly and elegantly puts into words why the meeting was so frustrating. The premise was sound and necessary. But the poor execution, and the lack of understanding and knowledge, turned what should have been a tipping point into an embarrassment.
Wes Hilliard
Samsung has a long history of mocking Apple before copying it
When I was asked to pick two stories from 2020 that I enjoyed, I had to remind myself that time had, in fact, passed since March. First, a story that seems to repeat itself on an annual basis: Samsung
mocking Apple
.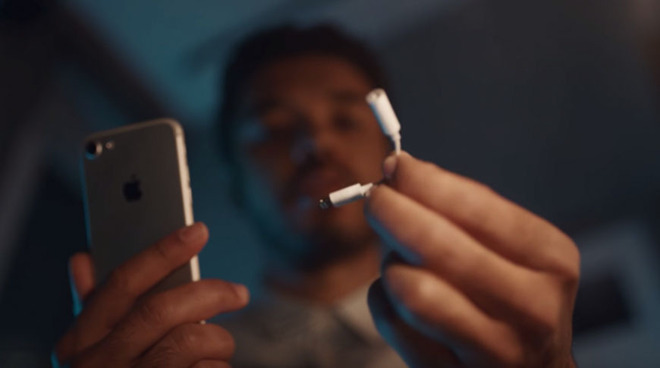 This year Apple placed itself at the forefront of several global initiatives, like promising to achieve a
carbon neutral footprint
by 2030 or making
face shields
for emergency use. The most talked about story took place later in the year though, as Apple
removed the power adapter and headphones
from its iPhone boxes.
The usual cries of controversy and anti-consumerism rang out, but notably, Samsung began
running ads
about how it shipped a charger in the box. Just a few months later, Samsung revealed in a
regulatory filing
that they wouldn't ship a charger in the box either.
Apple CEO Tim Cook testifies in U.S. House antitrust hearing
The second story of 2020 involves Apple and the slew of accusations surrounding
anti-competitive behavior
and monopoly control. Rather than rehash
Apple versus Epic
, I wanted to note the second-in-command for many of these stories: Spotify.
The
long-enduring battle
between Apple and Spotify took a back seat in 2020 for more pressing matters, but Spotify still wanted its voice to be heard.
When Apple announced it would bundle its services together via Apple One, Spotify
called it
"a threat to collective freedom." The company has become more direct in its accusations against Apple since the antitrust probes began in 2020, but the highlight has to be this story.
Spotify's inability to bundle content like Apple led to one of the most charged comments from the company yet.
"We call on competition authorities to act urgently to restrict Apple's anti-competitive behavior, which if left unchecked, will cause irreparable harm to the developer community and threaten our collective freedoms to listen, learn, create, and connect," said Spotify.
Since then, Spotify has been in Epic's shadow as they formed the
Coalition for App Fairness
. Antitrust battles will continue, but it will be hard to forget the time Spotify said a media bundle was a threat to "collective freedom."
Mike Wuerthele
The FBI's iPhone encryption backdoor demand is unsafe and now unwarranted
The FBI's attempt to get Apple to
make an encryption back-door
in its products has spanned the near-decade that I have been writing about technology for the general public. Every year, the demand is the same, just made by different political parties, and different faces.
Every year, it is just as stupid a request as it was the year before. And, if the
very recent penetration
of nearly every Fortune 500 company, and a large array of federal government systems that lasted for months is any indication, there is
no way
that any key can be made safe.
I'm sure that there will be a similar piece in 2021, with different names attached. Same arguments for and against, though.
Samsung mocks Apple for removing power adapters from iPhone boxes
This one, from
just after
the iPhone 12 event, tickles me for much the same reason that the previous one I liked did. This has all happened before, and it
will all happen again
.
Stop me if you've heard this before. Apple does something, or stops doing something, and Samsung rolls out a press campaign screaming about it. Wait a year or two, and they do the same thing, erasing history behind them.
We're about to see it again. It may not be in 2021, but certainly by 2022.
William Gallagher
AppleInsider's 2020 HomeKit holiday gift guide
I bought some HomeKit presents after the advice in this guide, but I liked
this article
as a roundup of what HomeKit can do. My house has a hotchpotch of Hue lights, HomePod, and HomePod mini, but while I've the interest, I haven't taken the time to look further.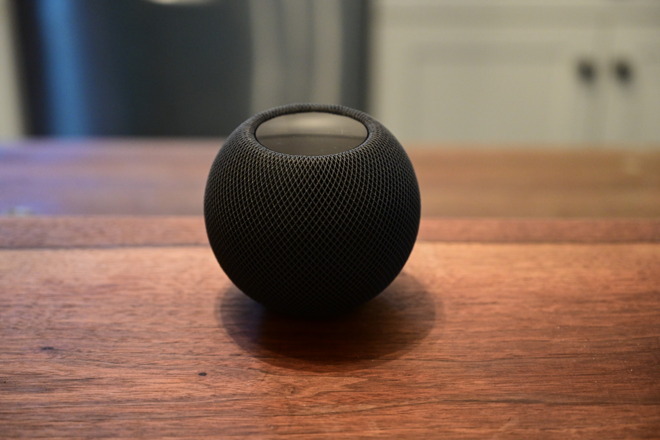 We get noticeably fewer HomeKit-enabled devices here in the U.K. than you do in the States, but there are still enough that choosing is difficult. So this piece laid out what the best offerings are, and I've bookmarked it to refer back to in the January sales, too.
Looking back at 10 years of the iPad, Apple's revolutionary tablet
Mike Peterson took us
back through the ages
to the start of the iPad, and then even further into its origins. This is a roundup of each revolution and evolution of the device throughout its first decade.
Whether it was about seeing how the iPad improved or being reminded of when each one I've owned came out, this was just an absorbing read.