European digital taxes unfair to big tech, says US Trade Representative
Digital service taxes being applied in assorted European countries will cost Apple and other American companies millions of dollars going forward, and the US Trade Representative is considering applying trade tariffs to retaliate or discourage application.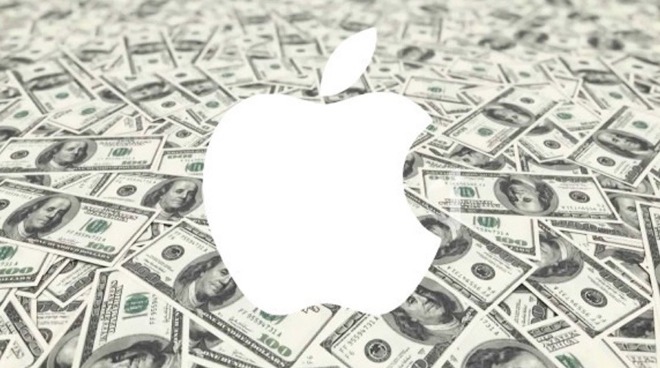 Foreign taxes may lead to trading tariffs
Italy, Turkey, and India have followed France in levying a tax on foreign digital goods leading to further investigations by the U.S. Trade Representative's office.
In November
, France began taxing multinational firms at 3% of total regional revenue, a practice the USTR calls "discriminatory towards U.S. tech companies."
The USTR opened investigations under Section 301 to determine if tariffs or other retaliation would be required. In France the U.S. implemented a 25% tariff on handbags and cosmetics that was meant to go into effect on January 6, 2021.
Reuters
could not reach
anyone for comment on the matter and could not determine if the tariff had begun being enforced.
The USTR released the findings of its Section 301 investigations stating it would not be taking additional action at this time. They will continue to evaluate all options, which could include further trade tariffs on India, Italy, and Turkey.
The USTR says the taxes from the countries are "unreasonable" and "inconsistent with principles of international taxation, including due to its application to revenue rather than income, extraterritorial application, and failure to provide tax certainty."
France sought taxes after becoming impatient with the European Union's own push for tax reform. The U.S. left talks over changes to international taxes causing the EU to push its plans for new taxes back. The
new tax package
seeks to curb tax abuse and anticompetitive behavior while increasing transparency.
Apple will be one of the biggest American companies hit by the digital tax changes. Apple has enjoyed tax loopholes by housing its foreign revenues in Ireland, but this practice by Apple and other companies has come under heavy scrutiny. The EU
demanded
$14.4B in back taxes from Apple, which has come under
appeal
and
counter-appeal
since.
Apple claims it has never performed illegal tax practices and
welcomes tax reform
across Europe. The USTR seeks to protect American companies that could be targeted directly by new tax law, but Apple and others seemingly have not made any moves against the digital tax laws coming down the line.
It is unclear if and when new tariffs will go into effect. Trading tariffs often cause prices to increase for customers purchasing goods from the locals being tariffed, rather than placing the burden on the seller.