Apple taps Largan Precision for 'iPhone 13' lens components
Largan Precision has reportedly secured an order from Apple to provide voice coil motors for the focusing of cameras in the
next iPhone
.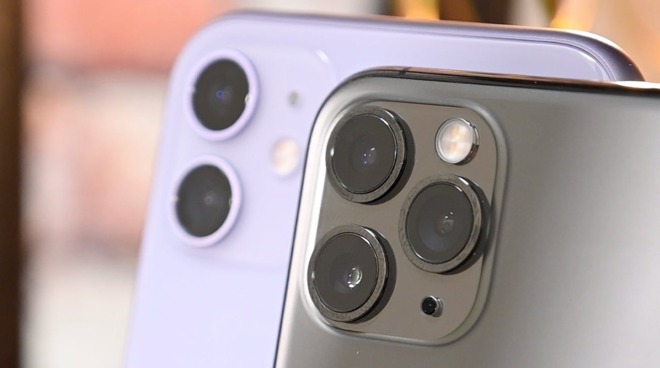 iPhone 11, iPhone 11 Pro cameras.
Following previous
moves away
from relying on Apple, Largan Precision is believed to have agreed an order for VCMs (Voice Coil Motors) for the "
iPhone 13
." Previously, Largan has been best known for producing fingerprint recognition and 3D-sensing lenses, but VCMs are part of the iPhone camera system's focusing mechanism.
According to
Digitimes
, unspecified
industry sources
say that Largan Precision is to become a supplier "for iPhones to be unveiled in 2021, with shipments to begin in second-half 2021."
It's not known whether Largan Precision is contributing any new design to the focusing VCM mechanism. The company simply be joining or replacing the existing VCM suppliers, Mitsumi and ALPS.
However, the new report also comes after Ming-Chi Kuo's prediction that Apple would tap Largan, and others, for a new "periscope" lens. Main production of that lens was said to be Semco, with Largan, ALPS, and more, providing parts.
Kuo claimed that Apple would introduce the "periscope" lens in 2022. Alongside a regular VCM for controlling the physical movement of the lens in focusing, periscope ones add prisms and mirrors to effectively extend the focal length of the camera.
Note that
Digitimes
has an excellent track record with sources within the supply chain, though a much poorer one at extrapolating Apple's plans.