LG announces first OLED 4K UltraFine 31.5-inch display
LG is starting to use OLED panels in its UltraFine monitor line, with the first model having a 31.5-inch 4K display with a 99% P3 gamut and Adobe RGB color accuracy.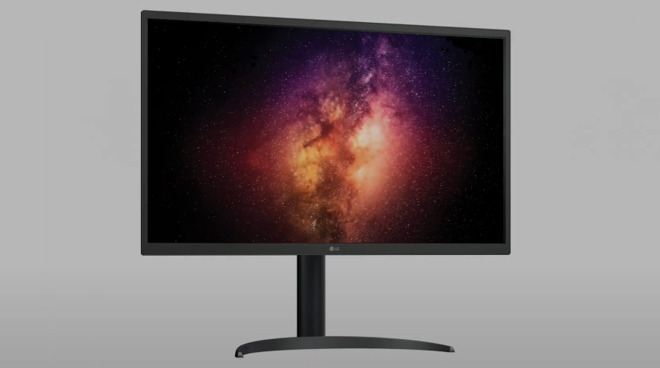 LG UltraFine Pro with 4K OLED
The latest LG UltraFine display revealed at CES 2021 uses USB-C, Display Port and HDMI for video connection. Color accuracy and gamut are in line with Apple's color ratings for the
iPhone
and
iPad
.
The eight million pixels in the 3840x2160 4K display can be individually dimmed, with the unit providing a 1,000,000-to-1 contrast ratio, according to LG.
The LG UltraFine Pro has a 90W USB-C PD port, two DisplayPorts, one HDMI port, three USB-A ports, a USB-B port, and headphone jack. It isn't clear if a single USB-C cable will also carry data for the USB-A ports, or if the USB-B port on the display is only required for HDMI or DisplayPort connections.
Users can also leverage the built-in KVM functionality to connect one monitor, keyboard, and mouse to multiple computing devices.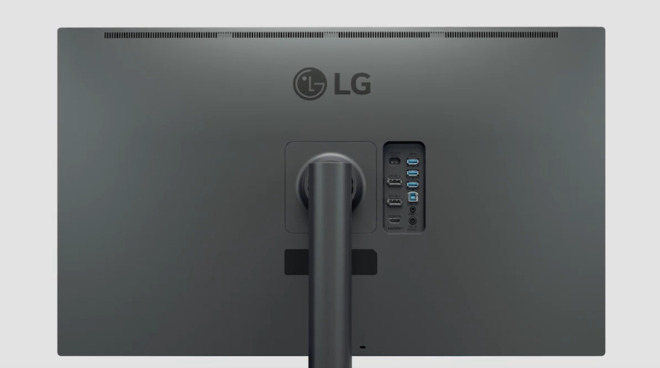 DisplayPort, HDMI, and USB ports for several connection options
You'll be able to chain displays together using the multiple port options, though you'll still be limited to one monitor when using an
M1-based
Mac.
LG has not announced a release window or pricing for the LG UltraFine Pro.