Mac shipments ride high as PC industry enjoys bumper Q4 2020
Apple's
Macs
enjoyed a bumper fourth quarter of 2020, according to IDC, with shipments reportedly up almost 50% year-on-year, and helping Apple to become the fastest-growing major computer vendor for the entirety of 2020.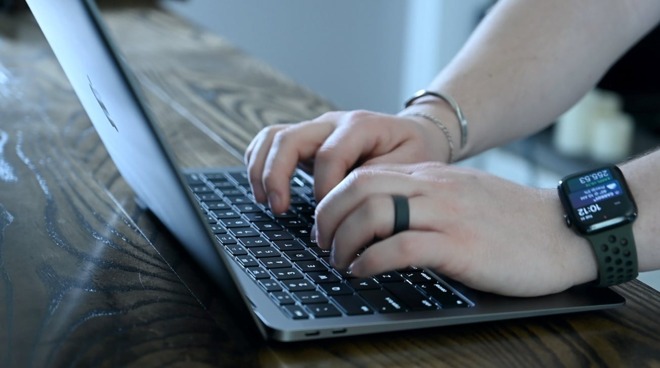 The
COVID-19
pandemic forced many people to stay at home, a global event that made computers an essential purchase to work or learn from home. After a year of increased sales, IDC's figures indicate the sales boom didn't wane in the fall.
Global computer shipments for the entire industry hit 91.6 million units for the fourth quarter of 2020, according to IDC, representing growth of 26.1% year-on-year. This is a continuation of what was observed in the
third quarter
of 2020, where sales were up 14.6% year-on-year.
Just as in the previous quarter, Apple continues to be a significant beneficiary of work-from-home initiatives, with its Mac sales continuing to grow. IDC estimates Apple achieved 7.3 million shipments in Q4 2020, a rise of 49.2% year-on-year, and a growth of market share from 6.8% in Q4 2019 to 8% in Q4 2020.

IDC data on global PC shipments in Q4 2021
This puts Apple in fourth place on the roster, behind Dell (17.2% market share), HP (20.9%), and Lenovo (25.2%.) Apple's year-on-year growth is also considerably higher than the higher-selling rivals, and narrowly beats the 48.3% of fifth-place Acer.
"Demand is pushing the PC market forward and all signs indicate this surge still has a way to go," said IDC program vice president Ryan Reith. "The obvious drivers for last year's growth centered around work from home and remote learning needs, but the strength of the consumer market should not be overlooked. In retrospect, the pandemic not only fueled PC market demand but also created opportunities that resulted in a market expansion."
The higher shipments in the quarter also fed into full-year figures for 2020, which also showed the industry improving overall by 13.1% over all of 2019. Apple retained its fourth-place ranking, again sandwiched between Dell and Acer, with 23.1 million shipments in the year, an increase of 29.1% over 2019's full-year total.
The growth is staggering for the computer industry as a whole, with IDC suggesting the last time the PC market saw an annual increase of this size, it was 2010 with growth of 13.7%. Since then, there have been six years of PC market decline and a year of flat growth.
The accuracy of IDC's findings may be confirmed on January 27, the date Apple will announce its
holiday quarter earnings
, including revenue from Mac sales.