Consumers spent $143B on apps in 2020 thanks to massive mobile adoption
Consumers spent $143 billion on app marketplaces like the Apple
App Store
in 2020 amid an unprecedented acceleration in mobile adoption, according to analytics firm App Annie.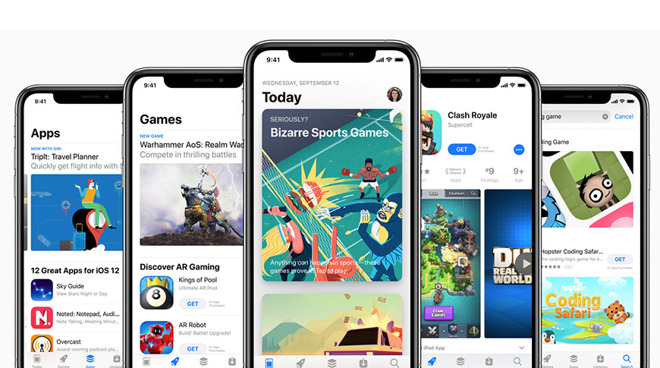 Credit: Apple
In its State of Mobile 2021 report, App Annie reports that app consumers spent 3.5 trillion hours on apps in 2020 as the
coronavirus
pandemic forced consumers to migrate physical needs onto mobile. The company notes that mobile adoption advanced nearly two to three years in just 12 months.
Some of the breakout apps in 2020 included "Among Us," which ranked as the most downloaded game across most regions.
"TikTok" also dominated social charts across the board. According to App Annie, TikTok outpaced other top social apps in hours per user. Even as the threat of a ban in the U.S. loomed, TikTok managed to grow 325% year-over-year.
Some of the general trends in 2020 also included a 40% uptick in hours streamed on mobile. In the U.S., Americans spent 8% more time on mobile devices than watching live TV every day.
As businesses forced staff to work at home, there was also a massive surge in the use of business apps. Time spent in business and collaborative platforms grew 275% year-over-year in the fourth quarter of 2020.
Apple also saw its iOS 14 software update adopted at a much faster rate than previous versions. Compared to iOS 13 at 10 weeks after launch, the adoption rate of iOS 14 is 24% higher.