Is AppleCare+ worth it for iPad, iPad Pro, or iPad Air?
AppleCare+ for iPad, iPad Pro, or iPad Air offers you the same reduced repair fees it does for
iPhone
and Mac, but what you get, what it costs, and even how long it lasts is subtly different.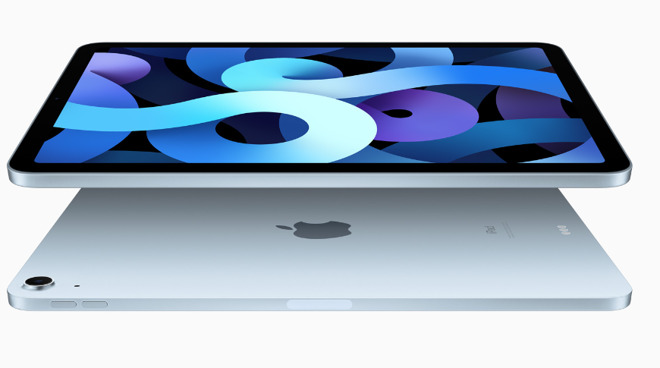 Apple's new 2020 iPad Air
Seriously, there have to be people in Apple who enjoy experimenting with
AppleCare+
, because this insurance is different with every product. You might not be surprised that AppleCare+ for
iPad
varies from it
on the Mac
, but you'd expect it to be pretty much the same as
with the iPhone
.
It is not. Which means that yet again, the central question of whether AppleCare+ is worth it for you is complicated by the details.
As always, deciding whether to buy AppleCare+ means weighing up the cost of it, the cost of repairs without it -- and the odds you'll even need any such repairs. What's different in the detail is what get covers, how long for, and even what you pay.
How much AppleCare+ for iPad costs
You can pay a one-time upfront fee of $129 for AppleCare+ for
iPad Pro
. That's the same for the
11-inch iPad Pro
, or the
12.9-inch iPad Pro
.
For the iPad,
iPad Air 4
, and
iPad mini 5
, the one-time fee is $69.
There is an option to pay monthly instead, which costs $5.99 per month for the iPad Pro, or $3.49 per month for any of the others.
That one-time option gets you two years of AppleCare+ coverage for your device. Whereas the monthly one obviously only gets you a month at a time -- but this is one case where it can be continued beyond the two years.
Apple says that you can continue paying the monthly AppleCare+ fee until the plan is cancelled. That can mean your choosing to stop, or it can mean Apple no longer supporting that iPad.
It isn't possible to buy another two-year AppleCare+ plan. But if you initially bought two years upfront, you can switch to a monthly plan at the end of that period.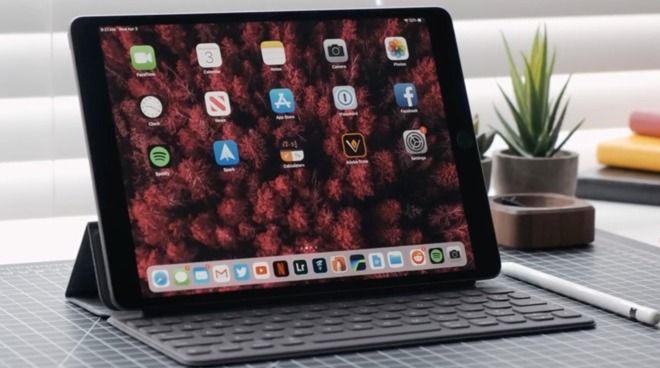 Credit: Andrew O'Hara, AppleInsider
AppleCare+ for Apple Pencil and keyboards
You cannot buy AppleCare+ for an
Apple Pencil
, or what the company refers to as an "Apple-branded iPad keyboard." Yet you can get AppleCare+ coverage for both.
That's because both are included in your AppleCare+ for iPad fee. That's clearly a good thing, but unfortunately it's also a potentially confusing and even limiting one.
At one point, you did have to buy the Apple Pencil or keyboard at the same time as the iPad for it to qualify under your coverage, but now you don't. However, Apple's legal terms and conditions specify that the keyboard or Apple Pencil must be "purchased for use with your iPad."
So if you're given an Apple Pencil by a friend, or you save up to add a
Magic Keyboard
to your iPad Pro a little later, they may not be automatically covered.
To be sure that your Apple Pencil or Apple-branded iPad keyboard are covered, you will need to
talk to Apple Support
.
What you get from Apple Care+
Unlike with the iPhone or Mac, in theory Apple doesn't differentiate between types of repair that an iPad may need. It's all counted as "accidental damage repair," and that includes broken screens.
If you have AppleCare+, then if a screen breaks, or there is any other damage, you will have to pay $49. You can have up to two repairs every 12 months of your AppleCare+ plan.
There is also provision for battery issues. If your iPad or Apple Pencil battery holds less than 80% of its original charge capacity, it will be replaced for free under AppleCare+.
If you don't have AppleCare+, then a replacement battery is $99 for all iPad models, or $29 for the Apple Pencil.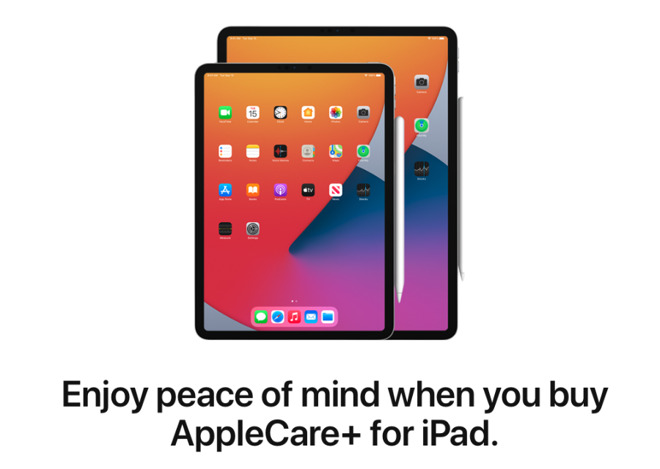 As ever, it is reassuring to know that if you have AppleCare+, you won't get unexpectedly high repair bills
To buy or not to buy AppleCare+ for iPad
The simplicity of just knowing even a screen replacement will be covered for $49, plus the price of your AppleCare+ insurance, is very appealing. Chiefly because without it, Apple current charges between $299 and $649 to repair a screen.
The price varies by device. But for each type of iPad currently sold, the combination of AppleCare+ fee, plus the $49 service charge, is less than the cost of replacing the screen out of coverage.
That's if it happens once. Theoretically, you could break your iPad screen four times over its first two years of life. If you did, you'd be paying a total of $196 plus the AppleCare+ fee, instead of between $1,196 and $2,596.
So if you ever need any repair on any iPad, you're better off having AppleCare+. There is just that problem that you cannot know whether you really will ever need it.
AppleCare+ for all your devices
The principle is the same -- pay for AppleCare+ and you'll save on repair costs, if you ever need any repairs. Yet for all of the devices that can have AppleCare+, it seems as if every one has significant differences to consider.
Whatever device you're thinking about getting AppleCare+ for, read our guide:
Keep up with AppleInsider by downloading the AppleInsider app for iOS, and follow us on YouTube, Twitter @appleinsider and Facebook for live, late-breaking coverage. You can also check out our official Instagram account for exclusive photos.