Apple sued for alleged infringement of wireless communication patents
Apple has been hit with a lawsuit claiming that the
iPhone
and other cellular-enabled products infringe on a handful of wireless communication patents.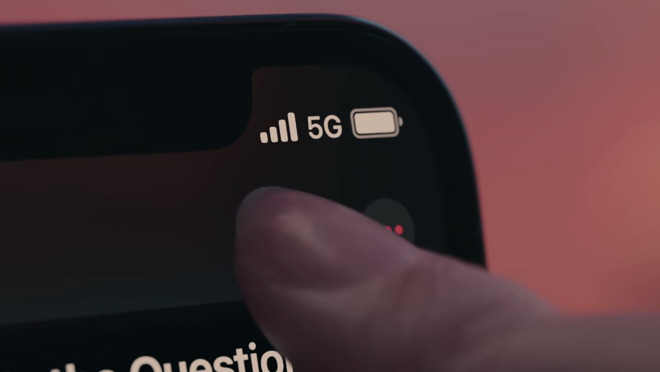 Credit: Apple
The complaint, lodged in the U.S. District Court for the Western District of Texas on Wednesday, alleges that Apple knowingly infringes on five pieces of intellectual property owned by Delaware-based Neo Wireless, LLC.
Those patents focus on some of the underlying systems related to wireless communications, frequency bands, and other cellular technologies. First filed for between 2005 and 2004 by inventor Xiaodong Li and others co-inventors, they cover portions of technology related to LTE standards finalized under the 3rd Generation Partnership Project -- a group of standards organizations who develop telecom protocols.
More specifically, the lawsuit goes after the way that iPhones are set up to use multiple cellular networks, including LTE and 5G.
"To utilize LTE or 4G and NR or 5G networks, the iPhone is manufactured to comply with wireless standards, such as the 3GPP standards, that ensure compatibility of wireless devices and wireless networks," the complaint reads.
Although not specifically named, Apple's other cellular-enabled devices -- like the
Apple Watch
and
iPad
-- are presumably included in the lawsuit's claims of infringement.
For example, the complaint claims that Apple's iPhone and cellular devices infringe on a portion of U.S. Patent No. 8,467,366 patent related to 3GPP LTE standard specifications. Other claims of infringement follow a similar pattern.
The five patents named in the suit are listed below.


U.S. Patent No. 8,467,366 ("Methods and Apparatus for Random Access in Multi-Carrier Communication Systems."


U.S. Patent No. 9,363,06 ("Method and Apparatus for Flexible Use of Frequency Bands.")


U.S. Patent No. 10,833,908 ("Channel Probing Signal for a Broadband Communication System.")


U.S. Patent No.
10,075,941 ("Methods and Apparatus for Multi-Carrier Communications With Adaptive Transmission and Feedback.")


U.S. Patent No. 10,447,450 ("Method and System for Multi-Carrier Packet Communication with Reduced Overhead.")


The complaint, which asks for a jury trial, demands Apple pay damages, costs, and other expenses related to its alleged infringement of the patents; a judgement ordering the company to pay ongoing royalties; and reimbursement of attorneys fees.