Apple Maps now shows curated list of volunteer opportunities from VolunteerMatch
Apple is now including guides curated by VolunteerMatch in its
Apple Maps
platform, making it easier for users to find ways to give back to their communities.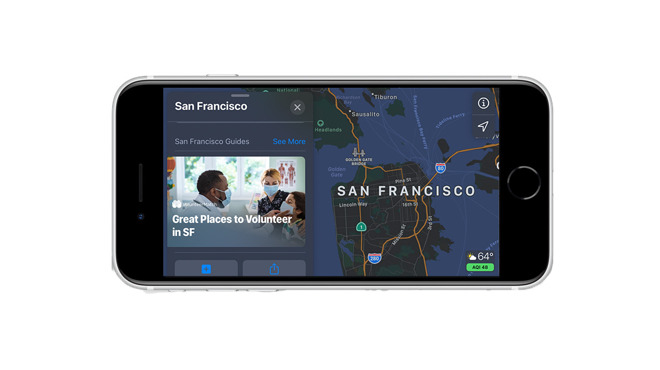 Credit: Apple
The new guides, which are built into Apple Maps, will show up in certain U.S. cities ahead of Martin Luther King Jr.'s birthday on Monday. Normally, guides are focused on activities and entertainment and are curated by local companies or media outlets.
The VolunteerMatch guides, on the other hand, will offer a list of nonprofits and locations at which users can choose to volunteer. In addition to San Francisco, the guides can also be found when searching for cities like Chicago, Atlanta or New York City.
"Be a force for kindness and healing for our communities, and give in ways that matter," the guide says.
Apple recently donated to The King Center as part of a broader announcement
on Wednesday
focused on racial equity. In addition to the donation to The King Center, Apple also made investments in historically black colleges, app development centers, and racial justice organizations.