Labodet MagSafe wallet review: born out of high fashion
Posted:
in iPhone
edited June 2021
Apple's
MagSafe
wallet has some competition months after being released. Labodet has debuted a fashionable alternative that includes exotic leathers and a fix for the wallet's most frustrating design flaw.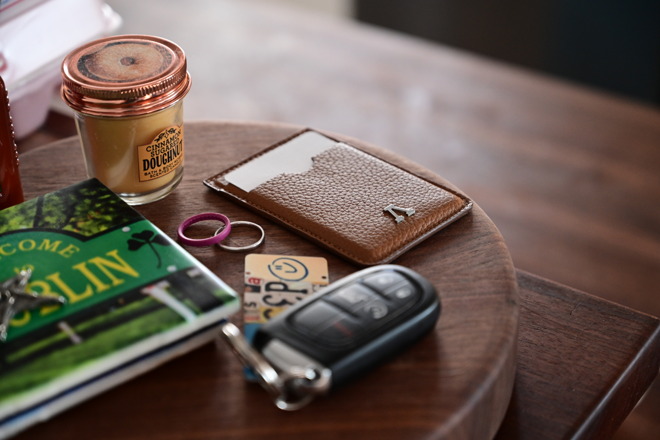 Labodet MagSafe wallet in honey leather
The home of fashion
The Labodet wallet
is created in the tradition of Parisian high fashion, focusing on quality materials and craftsmanship. We chose the traditional Italian calfskin leather, but there are many other, more exotic materials to choose from. Labodet offers python, ostrich, and alligator hides as well in its MagSafe wallet. These aren't our preferences, but we do understand their place in the world of fashion. The exotic leathers are also a big differentiation from Apple's traditional leather.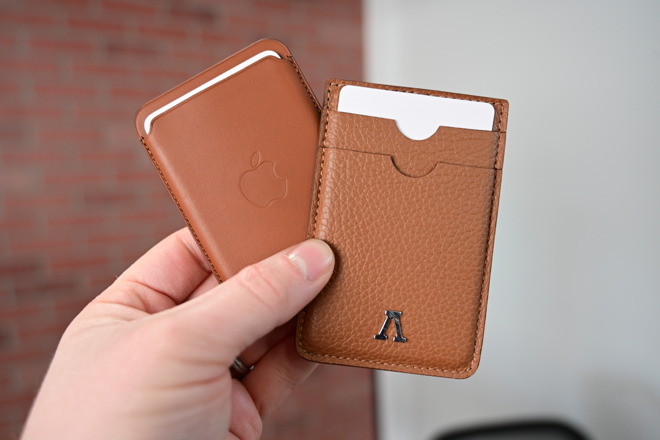 Honey brown Labodet wallet compared to Apple's Saddle Brown wallet
All leathers come in green, blue, brown, black, grey, honey, orange, pink, and red -- with honey being our preferred color. Each color is quite vivid and looks great, though we went for something less flashy. It most closely matches Apple's Saddle Brown leather iPhone 12 case.
On the front of the wallet is a small metal emblem of the Labodet logo. It is hand-polished steel, 18K gold, or black PVD plating. That logo looks quite nice, but it sticks out just a bit too much for us. It creates just a bit of a sharp lip that could perhaps be rounded just a hair more.
There are many customization options between the leather type, the leather color, and the metal adornment color. 108 of them to be exact.
MagSafe connectivity
The key to this wallet is the MagSafe connectivity that keeps it affixed to the rear of your iPhone when you need it, and sitting in your countertop valet when you don't. Your normal wallet-style iPhone case has the card slots sewn to the back and are permanently attached. By using a magnetic wallet, the wallet can come off when unneeded but can snap into place as you head out the door.
We've been using
Apple's MagSafe wallet and are thrilled by the convenience. It is easy to grab the wallet when we need it but still have the ability to use our MagSafe charger and our Belkin MagSafe car mount.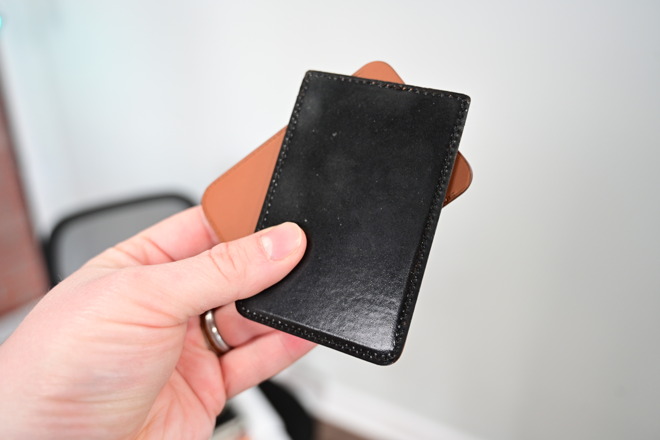 The microsuction pad on the back of the Labodet wallet
Aside from the exotic leathers, there is one key differentiator between Apple's approach and Labodet's. Apple's wallet has leather on the back. When it goes against the glass back of your iPhone, it can slip a little if bumped. It holds better against a leather or silicone case, but it is still a concern. Labodet instead uses a piece of microsuction material.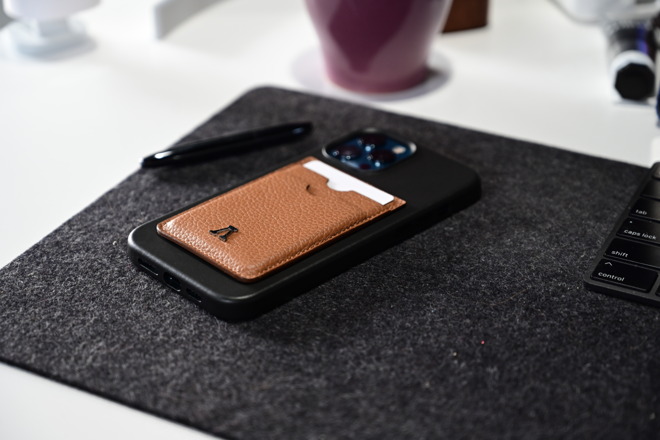 Labodet wallet on Apple's leather iPhone 12 Pro Max case
This microsuction material has been used before on accessories such as battery packs or docks that help keep your phone in place. Here, it helps the wallet maintain its position on your phone. While it doesn't stick
too
hard, it does hold on better than Apple's. It does get dirty and dusty as we take it off our phone, but the good part is that it can be wiped clean with some water or a damp cloth.
That little bit of extra adhesion is even more important as this wallet lacks part of the entire MagSafe setup: the additional alignment magnet. Apple has a lower magnet towards the Lightning port of the phone used to help keep the wallet oriented properly and from spinning around on the back of the phone.
Paying the price for convenience
MagSafe wallets are exceptionally convenient, assuming you can par back your essentials to only two cards. We can't overstate how nice it is not to have to worry about a separate wallet and keep everything at our fingertips. We always have our ID and a credit card at the ready whenever Apple Pay isn't accepted.
A MagSafe wallet doesn't have to be an everyday carry either but rather used for nights out on the town when you want to shun any bulk or items that can be easily forgotten.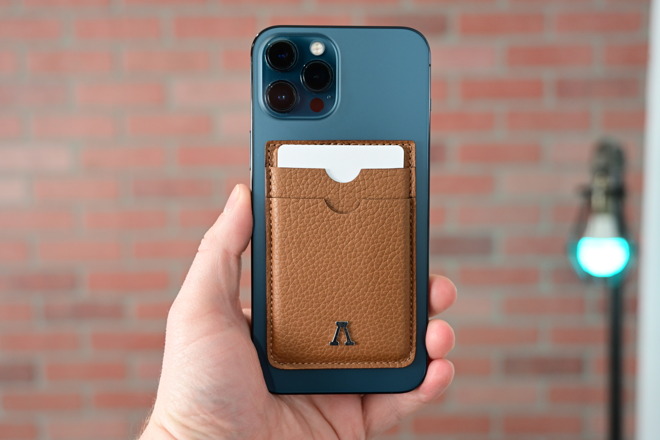 Assuming you're on board with a MagSafe wallet, the question becomes about what options you have. At the moment, they are few and far between. Apple offers the mid-tier solution with its official leather wallets, and Moft offers a budget solution with its combo wallet and stand. Labodet comes in at the premium end, fulfilling the good, better, best offerings.
Pros
Fantastic quality


Microsuction padding on back for better adhesion


Exotic leather options


Several colors


MagSafe support
Cons
No alignment magnet


High cost
Rating: 4 out of 5
Where to buy
The
Labodet
leather MagSafe wallet starts at 250 Euros which converts to just about $300, but goes up to 400 Euros for the alligator, or about $500 U.S.