Apple TV+ review: 'Losing Alice' a suspenseful, sexy thriller from Israel
The new suspense show, "Losing Alice," is unlike anything Apple TV+ has shown before -- and indicates a promising art house future for the streaming service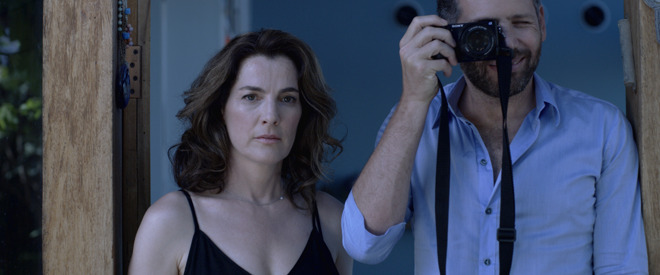 Ayelet Zurer and Gal Toren in "Losing Alice," premiering globally on Apple TV+ on January 22.
A few months after the debut of
Tehran
, an above-average
suspense thriller
from Israel, Apple TV+ goes back to that same country again with
Losing Alice
. It's a show very different from most of what's been on Apple TV+ to date, with film noir and erotic thriller genre trappings rarely seen on any kind of U.S. screens these days.
Losing Alice
is an Israeli show.
But it's a show about Israel that doesn't touch on politics, the Israeli-Arab conflict, or anything else controversial. Nor is it about spies, which is the subject matter of so many Israeli shows that find popularity in the U.S. Instead, it's a twisty thriller set in Israel's showbiz industry, on that Apple has called "a love letter to the still-too-rare female director."
The eight-episode limited series debuts January 22 with its first three episodes, with an episode a week to come until late February. I've seen the first three and found the show an intriguing twist on Faustian themes, one lifted by standout performances from the two lead actresses.
Alice and Sophie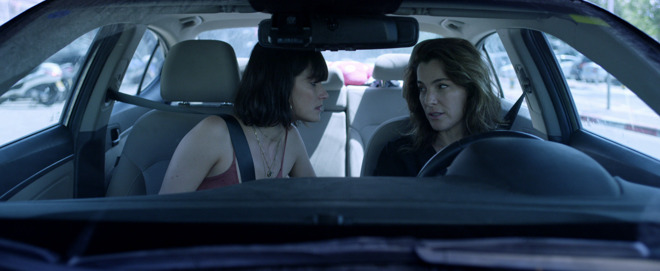 Lihi Kornowski and Ayelet Zurer in "Losing Alice," premiering globally on Apple TV+ on January 22.
Losing Alice
-- called
L'abed et Alice
in Hebrew -- was created by the Israeli-American writer-director Sigal Avin, and is presented in Hebrew with English subtitles.
The series concerns Alice (Israeli actress Ayelet Zurer.) She's a famous Israeli film director, married to a well-known actor (Gal Toren.) Her career has slowed, however, since she had children in her early 40s.
The couple gets thrown for a loop when, one day on a train, Alice meets Sophie (Lihi Kornowski), an upstart young screenwriter who's written a hot script for an erotic thriller called
Room 209
. Sophie professes that she's not only a big fan of the director but that she even was once inspired to take a guy home and re-enact a certain act she saw in one of Alice's movies.
The three end up working together, leading things to go in obsessive and distributing directions. And in showing this, the narrative plays with time a lot, incorporating flashbacks, flash-forwards, and scenes from the movie-within-the-show.
Star performances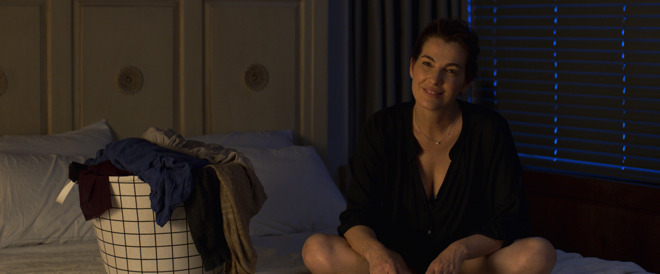 Ayelet Zurer in "Losing Alice," premiering globally on Apple TV+ on January 22.
Losing Alice
doesn't have any cast members who are going to be especially recognizable to American audiences. Zurer has had some Hollywood roles, including Superman's mother on Krypton, Lara Lor-Van, in
Man of Steel
, and a few parts on TV shows. Kornowski, who is also Israeli, has had most of her credits on Israeli TV series.
They're both outstanding in this show, Zurer as an aging director struggling with a career opportunity, and Kornowski as a femme fatale type, who sort of resembles the late
Saturday Night Live
actress Jan Hooks.
The two of them have an especially tour de force moment in the third episode when they go to a weird dance class together.
Rated R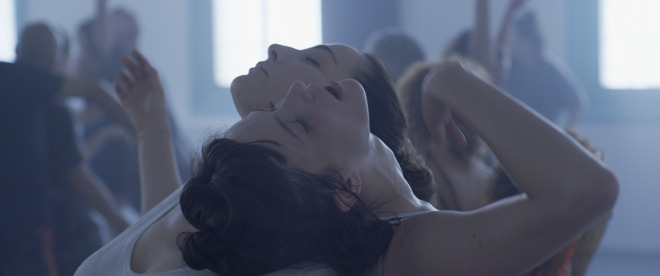 Ayelet Zurer and Lihi Kornowski in "Losing Alice," premiering globally on Apple TV+ on January 22.
Losing Alice
is the type of show that goes against that narrative, from
around the time
of Apple TV+'s launch, that Apple wasn't going to go for anything programming with sexual or adult content.
The show has sex scenes that are rather steamy by Apple TV+ standards, and even, ironically enough, a subplot over whether producing an erotic thriller movie is the right thing to do. There's even casual nudity, the sort of thing there hasn't been a great deal of on the streaming service so far. Whether this represents a change of heart for Apple, or whether Apple applies a different standard for shows it acquired from overseas, remains to be seen.
Whatever the case,
Losing Alice
opens up a lot of possibilities about what type of shows and movies may end up on Apple TV+ in the future. The streaming service hasn't made many forays into the art house as of yet, but
Losing Alice
hints at the promise of strange, quirky, and even overtly sexual international fare could find its way to the service before long.