Apple TV+ 'The Snoopy Show' trailer uploaded to YouTube
Apple has released another trailer for "The Snoopy Show" on its YouTube channel, with the series set to release to
Apple TV+
in February.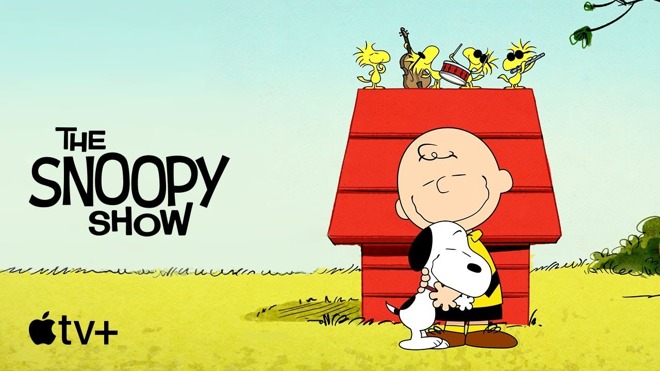 Snoopy and the Peanuts gang return to Apple TV+ in a new series dubbed "The Snoopy Show," highlighting the newest antics of everybody's favorite beagle.
"Starring the world's most famous Beagle, and his best bud, Woodstock. He's a dog like no other -- whether he's flying high in the sky, or searching for treasure at the bottom of the sea, he's always up to something fun," the video description reads. "So gather your gang, and get ready to follow along with The Snoopy Show, only on Apple TV+."
Apple will release six episodes of "The Snoopy Show" on Friday, Feb. 5.
"The Snoopy Show" isn't the first time the company has released content featuring the Peanuts gang. In 2019, Apple debuted two pieces of Peanuts-themed content: "
Snoopy in Space
," and "
Peanuts in Space: Secrets of Apollo 10."
Critics have lauded Apple for its children's programming, with the Cupertino-based tech giant
racking up 17 Daytime Emmy Award nominations
for kid's shows.