Accessory maker Cyrill's 'AirTags' accessory ships in October
While it may seem promising at first, a new listing for an Apple "
AirTags
" accessory may only be adding to the ongoing confusion surrounding the long-rumored tracking device.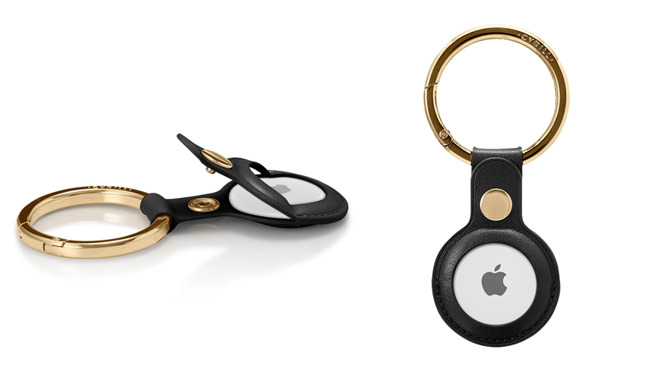 Image Credit: Cyrill.com
A listing
on mobile accessory maker Cyrill's website shows what they're calling the Apple AirTag Strap -- a small keyring-style case designed to hold the rumored Apple "AirTags."
The listing allows customers to preorder the Apple AirTag Strap for $20, with a late October ship date. However, under the features subheading, it states that the case is for the "Apple AirTag (2020)," suggesting that the retailer may have anticipated the device to release
in October of 2020
. The Cyrill Apple AirTag Strap listing had been spotted by
iMore
.
It was also recently reported that Nomad has been
developing accessories
for Apple "AirTags," with leaked images of both a keychain and a glasses strap that are designed to hold "AirTags." On Monday, Spigen -- Cyrill's sister brand -- also appeared to accidentally post an Amazon listing for an "AirTags" accessory.
"AirTags" is Apple's rumored upcoming tracker device, designed to let users track everyday items, such as bags, bicycles, and glasses with Apple's
Find My
feature. Though most rumors indicate that they'll use
Ultra-Wideband
and augmented reality for item locating, their price, release date, and final design are still unclear.