Apple earnings in China break records -- 'more than an iPhone story'
Apple reported the highest quarterly revenue from China ever in Q1 2021, adding that its record-breaking $21 billion in revenue was not solely because of the
iPhone
.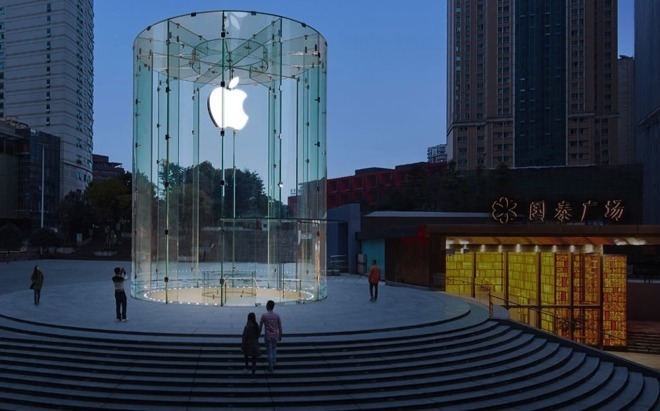 Apple sees significant growth in China -- not just for iPhone
During the Q1 2021 earnings call, Apple CEO
Tim Cook
discussed some of the data behind Apple's record numbers in China. The
iPhone 12
with 5G plays a big part, but isn't the whole picture.
"China was more than an iPhone story," Cook said. "Could not have turned in performance like we did with only iPhone."
He commented that iPhone demand was high due to a record number of upgraders, the most they've seen in a quarter. This is due to pent-up demand for a 5G iPhone.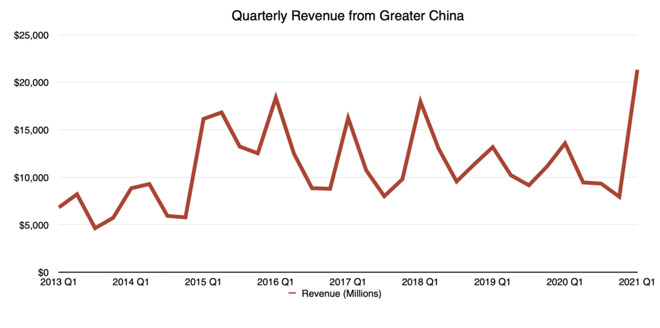 Quarterly revenue from Greater China
Cook goes on to say that COVID-19 caused some issues quarter-over-quarter, adding that in the previous quarter, China was still struggling with recovery. In Q1, Apple says it hasn't seen an effect from recent cases or lockdowns in China.
Apple saw
double-digit growth
in nearly every segment during the holiday quarter. The iPhone grew 7.2% YoY but the iPad
grew 41%
and Mac 21% which helped Apple achieve an all-time record revenue of $111.4 billion.