Ten records Apple broke in its historic holiday 2020 quarter
AppleInsider
breaks down every record Apple smashed in its gargantuan fiscal quarter ending in December 2020.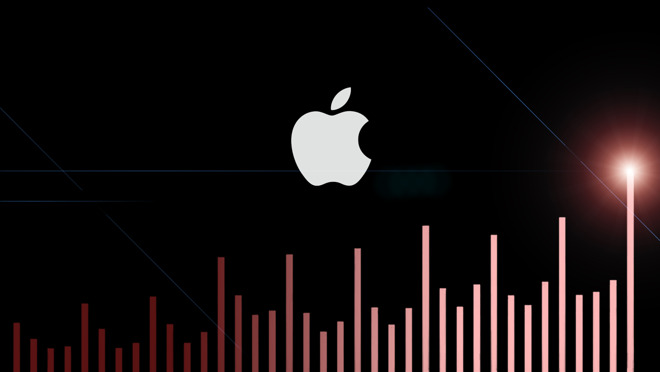 Apple's record-breaking quarter went far beyond total revenue
Apple's first fiscal quarter was one to remember, breaking records left and right on its way to a staggering $111.4 billion in total revenue. While that number was the biggest takeaway, it was far from the only record the company shattered.
Total revenue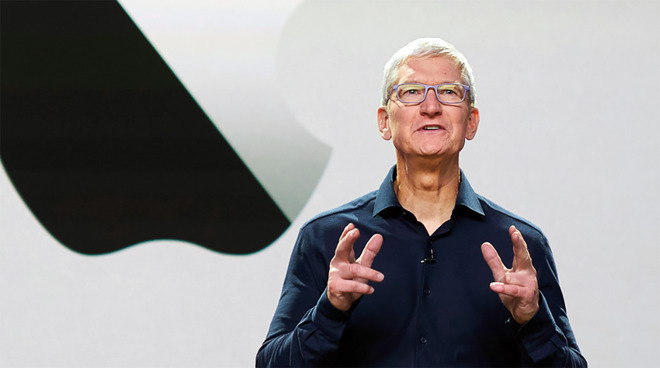 Apple brought in a staggering $111.4B in Q1 2021
During the 1Q 2021 financial quarter, Apple
raked in
$111.4 billion in total revenue. This is the first time the company has passed $100 billion for a quarter, breaking its previous record of $91.8 billion in the prior year's December-ending quarter.
It's all the more surprising that Apple did this during a global pandemic, as many working families cut down on luxury purchases. Impressive
iPad
and Mac sales boosts may have partially reflected the greater need for work-from-home and Zoom-friendly computing devices. However, the
iPhone
continued to be Apple's main revenue driver.
iPhone revenue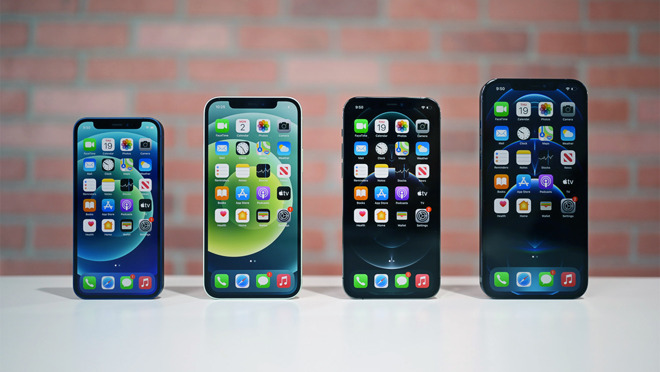 The entire iPhone 12 lineup
As part of its monumental quarter, Apple also saw a record-shattering $65.6 billion in iPhone sales. This was up from $56 billion in the previous year's quarter.
Apple shipping the new models later than usual may have meant the typical sales from the last few weeks of the fourth quarter carried over to Q1, inflating the final total. However, the
iPhone 12 Pro Max
and
iPhone 12 mini
didn't ship until Nov. 13, giving those two handsets only six weeks to contribute to the earnings. CEO
Tim Cook
also noted that supply constraints affected
iPhone 12 Pro
sales.
"If you look at this past quarter, we started selling two of the iPhones four weeks into the quarter, and the other two seven weeks into the quarter," said Cook. "So I would caution that this is in the early going, but in looking at the iPhone 12 family, we saw those switchers and upgraders increase on a year-to-year basis."
"And in fact, we saw the largest number of upgraders that we've ever seen in a quarter," he continued. "And so we were, you know, very thrilled about that."
Active install base: Total and iPhones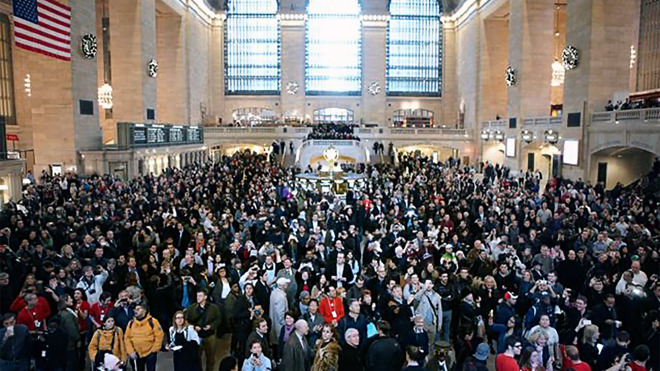 Apple now has more than one billion iPhones in active use
During the earnings call, Cook said Apple now has an active installed base of 1.65 billion devices. That figure includes all Apple products.
As part of that figure for active devices, iPhones in active use have passed the one billion mark. That compares to 900 million at the same point in 2020.
Mac revenue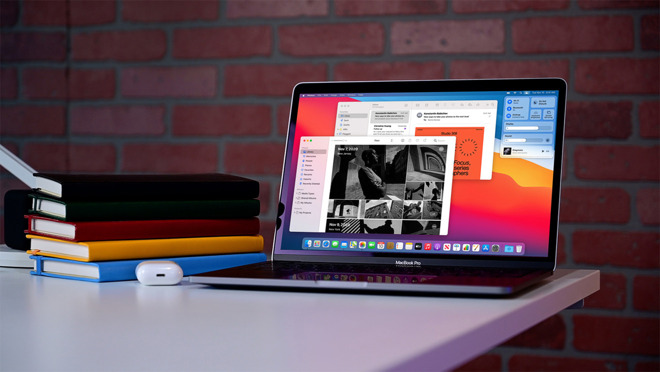 The M1 MacBook Pro, one of three Mac products with Apple Silicon
Apple didn't quite pass its record for Mac revenue it had set in the previous quarter. Yet it did break the record for December-quarter Mac revenue, tallying $8.7 billion. Mac sales grew by 41% compared to the quarter ending in December 2019.
The company launched its first
Apple Silicon
Macs during the quarter. These include
M1-powered
models of the
MacBook Pro
,
MacBook Air
, and
Mac mini
.
Cook acknowledged that there have been supply constraints for M1 Macs, suggesting sales may have been artificially suppressed due to lack of available units. He weighed in on the process, saying, "We're partway through the [Apple Silicon] transition, and we've got a lot more to do. We're in the early days of a two-year transition, but we're excited about what we see so far."
Services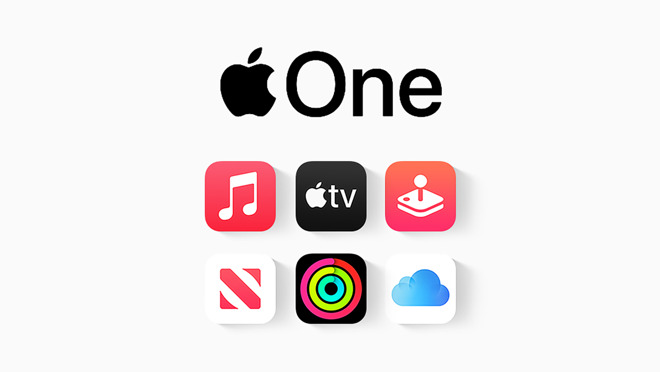 Apple One launched late in the quarter
Yet another record to fall was Services. Apple
took in
$15.8 billion in Services revenue for the final three months of 2020. Apple established new records across its Services categories and in most regions.
The
Apple One
bundle launched in December, giving customers bulk discounts over the services' combined individual costs. The firm also launched
Apple Fitness
late in the quarter, offering interactive home workout videos for Apple Watch owners.
Wearables, Home, and Accessories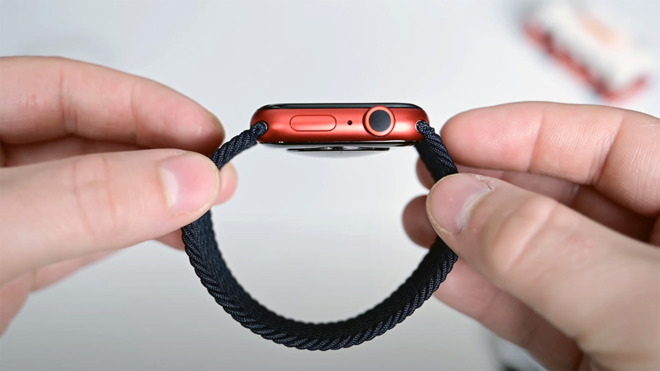 Apple Watch Series 6 with Braided Solo Loop
Apple also broke records in its Wearables, Home, and Accessories category. It brought in $13 billion, up 30% from the previous year's comparable quarter. Each of this group's sub-categories also set records.
The Wearables category includes
Apple Watch
,
AirPods
, and
Beats
headphones. The company released the
Apple Watch Series 6
and budget
Apple Watch SE
during the fall.
Apple also launched
AirPods Max
towards the end of the quarter, supplies of which will likely
be constrained
until April 2021.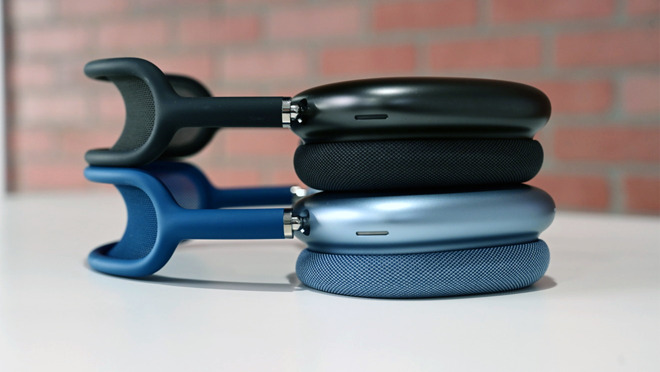 AirPods Max released with constrained supplies near the quarter's end
The Home category includes
Apple TV
,
HomePod
, and the new
HomePod mini
, which the company also released in fall 2020. This quarter's new accessories included the
MagSafe
,
MagSafe Duo
, and MagSafe cases -- magnetic accessories compatible with the
iPhone 12
line.
China revenue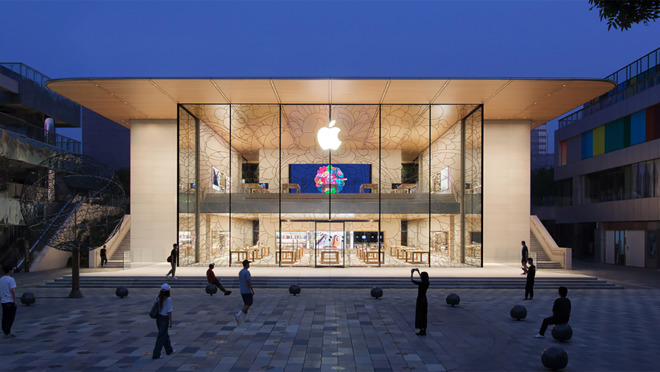 Apple has bet big on China, and now the company has set a quarterly record in the country
During the quarter, Apple raked in a record $21 billion from China. The company saw those numbers as transcending strong iPhone sales.
"China was more than an iPhone story," said Cook. "We could not have turned in a performance like we did with only iPhone."
iPad sales in Japan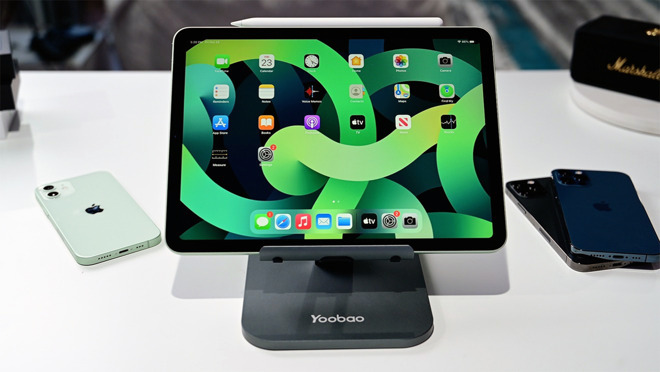 Global iPad revenue was up 41% year-over-year
While overall
iPad
revenue wasn't record-breaking, it still saw
massive growth
. Global iPad sales were up 41% year-over-year, totaling $8.4 billion. That's the highest quarterly iPad total in six years.
Apple also noted that Japan's iPad revenue was a record-breaking total.
The company spent 2020 refining its iPad lineup with hardware revisions across each model and significant
iPadOS
improvements. Desktop Safari and mouse-cursor support allow users to perform more work from the tablet.
Cook noted that some iPad models saw constrained supplies during the quarter.
AppleCare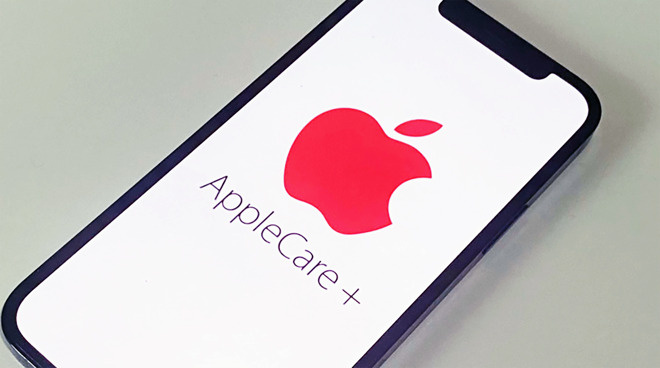 Apple brought in record AppleCare revenue, despite many stores remaining closed
Apple brought in record-breaking
AppleCare
revenue. This was despite many U.S. and European stores remaining closed during the quarter. Maestri attributed AppleCare's growth to global in-store traffic ticking upwards.
In addition to in-person Apple Store purchases, Apple customers can buy AppleCare+ extended warranties online and from third-party retailers. In recent years, the company has added monthly AppleCare+ subscriptions, making it easier for customers to afford device insurance.
FaceTime call volume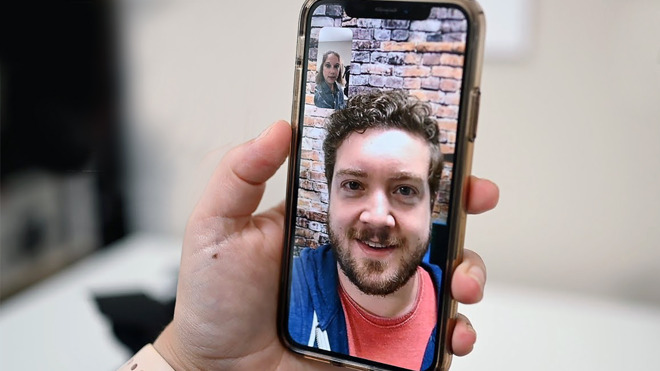 Apple says it saw the highest-ever volume of FaceTime calls on Dec. 25
Apple says that, over Christmas, it
broke the record
for the highest-ever volume of
FaceTime
calls. In the earnings call, Cook stated that "as COVID-19 kept us apart, we saw the highest volume of FaceTime calls ever this Christmas." It's unclear if "this Christmas" refers to Dec. 25, the surrounding weeks, or the entire holiday quarter. Cook also didn't specify the exact amount of FaceTime call volume.
No matter the numbers, this record is unsurprising. Likely contributing factors include families kept apart for the holidays and the greater number of active Apple devices.