App Store growth hits six-month high in January 2021, analyst says
Apple's
App Store
and demand for notebook computers like the MacBook are both off to a strong start in the first month of 2021, according to Morgan Stanley.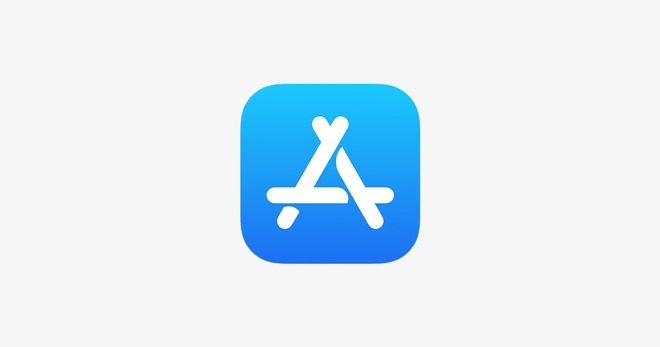 Credit: Apple
In a note to investors seen by
AppleInsider
, lead analyst Katy Huberty looks at two data points that could suggest a positive growth outlook for Apple beyond the iPhone 12 and iPhone 12 Pro.
For one, Huberty notes that App Store growth reached a six-month high in January 2021. That's according to new data from analytics firm Sensor Tower, which indicates that App Store net revenue grew 35% year-over-year in January.
That 35% growth represents a four-point acceleration from the fourth quarter of 2020, and is seven points ahead of Morgan Stanley's own Q1 2021 growth forecast.
Huberty highlights Japan and Germany, where App Store growth reached 60%. In the U.S., the App Store's largest market, growth reached 42% year-over-year. The analyst says that's in line with growth during the height of the coronavirus pandemic.
Growth in markets that were affected by COVID-19 in early 2020 -- China, Taiwan, and South Korea -- decelerated in 2021. Huberty says that was to be expected, but the dynamic is one that Morgan Stanley has its eye on. To highlight the potential for year-over-year growth weakness in those regions, Morgan Stanley analyzed growth during the final 10 days of January 2021 and January 2020. During that period, App Store net revenue growth decelerated by nine points.
"Importantly, Apple guided to below seasonal Services growth in the March quarter to account for increasingly difficult compares so even a material slowdown in growth during February and March is already reflected in consensus estimates," Huberty writes.
Separately, the analyst points out that lead times in the PC market remain elevated. Excluding Apple, lead times increased by two days to an average of 19 days. That was largely driven by a five-day increase in notebook lead times.
For Apple's Mac, lead times actually appear to be moderating. Huberty notes that supply appears to be catching up to demand, with lead times clocking in at five days on average. That's compared to eight days in January 2021, and 15 days exiting the December quarter.
Lastly, Huberty notes that Morgan Stanley is keeping a close eye on both Apple Store retail closures and Q4 2020 smartphone data.
On the former point, the analyst writes that Apple now has 326 Apple Stores open. The last time so few retail locations were open was in June 2020. On the latter point, she writes that IDC's full data set for Q4 2020 is coming in February, and could offer data on smartphone market share shifts.
Huberty maintains her 12-month
AAPL price target of $164
. It's based on a sum-of-the-parts model with a 6x enterprise value-to-sales (EV/Sales) multiple on Apple's product business and a 13.1x EV/Sales multiple on Services. That results in an implied 7.5x target 2022 EV/Sales multiple and a 34x target enterprise-value to free-cash-flow multiple.